If Your Will Doesn't Include Your Online Property
Then your family members might be out of luck
By Timothy Harper | Last updated on June 17, 2022
Use these links to jump to different sections:
A business executive dies and her husband can't access their bank accounts because the records are online and the passwords were kept in her head. A soldier is killed overseas and a social media host deletes his photos before his lvoed ones can retrieve them. A software developer passes away and his lucrative income from app sales never becomes part of his estate.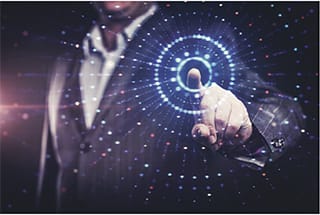 Digital technology has changed the way we live, and digital life is creating a cloudy afterlife that has lawyers who handle trusts and estates scrambling to protect their clients' digital assets with new advice, laws and language in wills and other legal documents. 
Maria Galante, an elder law and estate planning attorney at Davidoff Hutcher & Citron law firm, says, "Many people have the impression that if they have power of attorney and a will, without specific mention of digital assets and devices, everything is taken care of." That's increasingly not true, she adds. Wills, trusts, powers of attorney and guardianship orders now need to include language about the management of digital property and devices.
"That gives you the power to elect a person or agent to have control of your digital accounts, to access them in the event of your permanent disability or death," she says. "It's an extra step for us as lawyers, but it's something estate practitioners need to pay attention to and discuss with our clients. It should be a standard part of our practice from now on."
Compile Online Passwords
Galante also recommends creating a list of email accounts and user IDs; and the passwords for bank accounts, credit cards and social media accounts. That list should be kept in a fireproof box or some other secure place—safe-deposit boxes are difficult to access and therefore not recommended—and updated when passwords change.
But having someone's password does not necessarily authorize access. Even if accounts were covered by an executor's authority in the will, online retailers and social media companies may restrict access to those accounts under the terms of service in their online agreements. A new widow could be violating a contract simply by using her late husband's password to withdraw funds from his online financial accounts, even if he left it for her to find. That's because the fine print in some contracts forbids sharing passwords. Some social media and other online companies are now offering online tools that let users authorize someone to access the account after they die.
Digital Estate Planning Law 
However, a recent state law, the 2016 Fiduciary Access to Digital Assets Act, offers new protection for people who want to pass along their online footprints. Judith Grimaldi, elder law attorney and a founding partner at Grimaldi & Yeung, says the new law requires social media companies to preserve and allow access to those assets. 
She says asking about digital assets should now be routine for lawyers doing trusts and estates or advising on elder law. "Every power of attorney, every will, every trust should provide an appointed fiduciary or agent access to online accounts and digital assets," says Grimaldi.
The new law not only gives individuals control over disposing of their digital assets and the right to authorize a digital executor to access, manage, distribute and delete their accounts upon death or incapacity, it also gives them the right to bar anyone—including heirs and executors—from accessing or disclosing the contents of a digital account. If you want, you can have your blogs, YouTube channels, dating-site memberships and other digital content deleted when you die. However, it may be wise to appoint a separate "digital fiduciary" in your will and specifically authorize this access. "It's the right of privacy: My blog [under a pseudonym] can be my secret life," Galante says. "That's my right, to keep my secrets, even after I die." 
New Protections 
The 2016 Fiduciary Access to Digital Assets Act is patterned after a similar act now being adopted by many states. It represents a compromise worked out between technology companies and estate planning attorneys. The tech industry fought the original version of the act, which would have granted executors access to digital accounts unless a user had opted out. 
Under the new law:
Executors can access decedents' digital assets, overriding many restrictions in online terms-of-service agreements.
Executors and heirs may not access digital assets or communications without express consent in a legal document
If instructions in a will conflict with those left by the decedent via online tools, the latter are the ones that count.
For more information on this area of law, see our overviews of estate planning, wills, trusts, and probate and estate administration.
What do I do next?
Enter your location below to get connected with a qualified attorney today.
Additional Wills articles
Related topics
Attorney directory searches
Helpful links
Find top lawyers with confidence
The Super Lawyers patented selection process is peer influenced and research driven, selecting the top 5% of attorneys to the Super Lawyers lists each year. We know lawyers and make it easy to connect with them.
Find a lawyer near you