What is Wills Law?
Understanding how this document controls your property after death
on December 15, 2016
Updated on October 18, 2022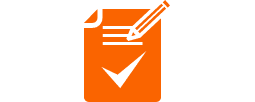 Wills are a common element of estate plans that can be used by people in all financial situations to control the distribution of their property. Some valid wills address what you would like to happen in medical emergencies or who you want to care for your family members and manage their personal property.
This overview covers the basics of wills. If you are looking for general information about estate planning, you can click here. You can also follow this link for information about the probate and estate administration process.
Overview
A will is a legal document you can use to control the distribution of your property after your death. If you die without a will, there are state statutes that control this distribution. There are different kinds of wills that work best for different goals. To make your will enforceable, you will need to make sure you follow some general guidelines and check with a lawyer about what is required in your state.
Types of Wills
Even if you do not have complicated assets or own a lot of property, you may still want to consider creating a will. Different wills handle property differently, and some are better for complicated assets or married couples.
Simple will
These are used to distribute simple assets. A simple will is enough for you if you are under 50 years old, in good health and your assets and real estate are such that you don't expect to owe estate taxes. You can use a simple will to express your wishes about who should care for your minor children after your death and what should happen to your assets.
Testamentary trust
This is a provision in a will that creates a trust upon the death of the trustor. The will should name someone to be the executor of the estate and instruct them to create a trust. The beneficiary of this trust can be anyone, but it is common to use this type of will to create a trust for minor children.
Joint will
When spouses want to leave their assets to each other, they will use a joint will. This is one document that both spouses sign, each leaving the estate to the other, as an alternative to each spouse having their own will. Because of the joint nature of these wills, the surviving spouse does not have latitude to change the will to adjust for changed circumstances.
Living will
Unlike other types of wills, living wills do not leave property or assets to other people. Instead, they set out your wishes and instructions for medical treatment and life-saving measures. You can use a living will to express your desires about whether and for how long you should be left on life support. Living wills have no effect after death, so you should not use it to set out what should happen after your death.
Elements of a Legal Will
Wills can only be made by people with legal capacity and testamentary intent. This means people who have been ruled incapacitated by a court or minors cannot typically create a legally enforceable will. Additionally, people who create a will under duress may not have the necessary capacity or intent. Intent to create a will usually should be expressed in the text of the will. You have probably seen it expressed as someone's "last will and testament."
Your will must be in writing. Some jurisdictions recognize handwritten (or "holographic") wills as opposed to typed ones. Before you decide to handwrite your will, you may want to make sure your jurisdiction recognizes them, otherwise you risk dying with an invalid will that will not be enforced.
Finally, your will needs to be signed and witnessed. Jurisdictions don't always require the same number of witnesses, but it is common that you will need at least two. In some jurisdictions the requirements are more formal than others and require your witnesses to watch you sign the will after you acknowledge what it is. It will be important for you to make sure you understand your jurisdiction's witness requirements so your will is enforceable.
What to Include
It is important that you name an executor or personal representative in your original will. This is the person who will make sure your wishes are carried out. It is also wise to consider naming an alternative executor if you outlive the original.
Once you have picked the person who will execute your will, you will want to make sure you include how your property and assets should be divided. Who gets what? What happens to assets that are not spelled out in the document? What happens if one of your beneficiaries dies before you? These are all questions that can be answered by your will.
Finally, if you have minor children, you may want to consider including a guardianship plan. This allows you to decide who will care for your children and who will manage their property while they are minors.
Common Questions
Below are some common questions you might want to consider when meeting with an attorney for the first time.
What type of will is right for me?
How do I change an existing will?
How do I pick a personal representative?
What happens if I die without a will?
Finding the Right Attorney for Your Needs
It is important to approach the right type of estate planning attorney—someone who can help you through your entire case. To do so, you can visit the Super Lawyers directory, and use the search box to find a lawyer based on your legal issue or location.
To help you get started, you may want to consider looking for an estate lawyer with experience creating wills.
Why Should I Talk to a Lawyer?
A lawyer can be helpful even if you think you have straightforward assets. Not every type of will is right for your situation, and enforceability will depend on how well you follow the requirements. Lawyers know state-specific requirements and what type of will is best for your financial and familial situation.
A lawyer will be able to anticipate potential problems with your plan and advise you on how to approach them. Your lawyer will also keep track of deadlines and file all the paperwork with the necessary courts and agencies, giving you one less thing to worry about.
Other Featured Articles
Make sure your will holds up in probate court
Understanding the right will for your needs