How to Tell If You Have a Workers' Comp Claim
What you don't know can hurt you
By Carole Hawkins | Last updated on May 5, 2022
Use these links to jump to different sections:
A construction worker falls off a roof and is rushed to the ER. What happens next? Ideally, the employer's insurance pays the medical bills and compensates for lost wages. 
But what if a worker with a bad back wrenches it again while lifting a square of roofing shingles?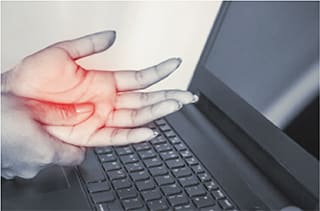 When a prior condition contributes to a work-related injury, the incident must be the major contributing cause of the medical issue. Otherwise, the claim is denied, and the worker must either turn to regular health care insurance or hire a lawyer to fight the workers' compensation claim denial. 
"Everybody has arthritis in their spine or other joints as they get older," says Dennis Smejkal, a workers' comp lawyer in Orlando. "You have to have a doctor say that your need for treatment is 51 percent or more related to the accident. If it's 50-50, you lose." 
Required Workers' Compensation Benefits
All Florida companies with four or more employees are required to carry workers' comp insurance. It's a no-fault system that puts benefits immediately into workers' hands without litigation—but there are limits. Emotional distress, for example, is not covered without an accompanying physical injury.
"You're robbed [at work], and somebody points a gun and pushes it on your forehead. You have nightmares, you can't sleep and you can't come to work. That is not a covered incident," says Barry Stein, a workers' comp lawyer at De Cardenas, Freixas, Stein & Zachary in Miami. "If the person hits you on your head with the gun and it requires medical treatment, now everything is covered, even the stress."
In general, if you are doing your job, where you are supposed to be doing it, any resulting physical workplace injury is covered. But some types of injuries are hard to prove to insurance carriers.
Where Injured Employees May Have Difficulties
In 2003, for instance, the Florida Legislature changed the definition of injuries caused by exposure to harmful substances such as fungus or mold. Those injuries are now rarely considered workplace-related. "Not unless the injured worker can prove by clear and convincing evidence exactly what he was exposed to, exactly how much he was exposed to it, and that the exposure can cause the injury that he had," says Mark Zientz, a workers' comp lawyer in Miami. "It's a virtually impossible standard to meet."
That's because mold exists nearly everywhere in Florida. Industrial chemicals are tough too, because the law requires double-blind studies proving the exposure causes harm. Such studies exist for only a few high-profile substances, like asbestos.
Lawyers also struggled years ago to win payments for repetitive-stress disorders. But that's no longer the case.
"Insurance companies found out that that's usually a losing battle," says Monte Shoemaker, of Shoemaker & Shoemaker in Altamonte Springs. "They don't fight against it anymore."
In most cases, workers' comp is relatively easy to use. Your only responsibility is to tell a supervisor you've been hurt. 
For non-life-threatening injuries, you have 30 days to report your injury from when you realize it's work-related. Your employer files a notice of injury with its insurance company, then you wait a reasonable time for the insurance company to arrange medical care treatment. 
It might seem easier to use your own doctor, with your own health insurance, and skip the workers' comp claim, but it's not really a good idea, says G. Ware Cornell Jr., an employment and labor lawyer at Cornell & Associates in Weston. Most private insurance doesn't cover injuries that are work-related. And workers' comp provides benefits that private insurance does not, and without deductibles or co-payments. And if your injury proves more serious than you thought, workers' comp will give you long-term disability benefits. 
And don't worry, you're protected from getting fired over filing a claim. "You can sue for retaliation," Cornell says. 
If you'd like to know more about this area, read our workers' compensation law overview.
What do I do next?
Enter your location below to get connected with a qualified attorney today.
Additional Workers' Compensation articles
Attorney directory searches
Helpful links
Find top lawyers with confidence
The Super Lawyers patented selection process is peer influenced and research driven, selecting the top 5% of attorneys to the Super Lawyers lists each year. We know lawyers and make it easy to connect with them.
Find a lawyer near you