When Can I Reopen My Closed Workers' Comp Case?
What state law dictates in South Carolina
By Super Lawyers staff | Reviewed by Canaan Suitt, J.D. | Last updated on May 5, 2023 Featuring practical insights from contributing attorney Ken W. Harrell
Use these links to jump to different sections:
South Carolina's workers' compensation system provides "no-fault" medical benefits and wage replacement benefits to injured employees. Many workers' compensation claims are quickly resolved without dispute. But there are situations where a worker may need to reopen a previously resolved claim.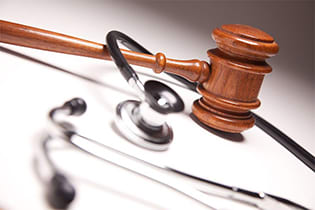 Typically, we are talking about scenarios where a worker's injury gets worse after initially showing signs of improvement.
For instance, let's say you sustain a back injury while lifting a heavy item at work. Your employer agrees to pay you a certain amount of workers' compensation benefits. Initially, you think your injury is getting better and you will be able to return to work. But then you suffer a relapse; your back pain is now significantly worse and your doctor has advised you not to go back to work.
You should not assume that just because your condition has worsened, that automatically entitles you to reopen your workers' comp claim. In fact, depending on how your original injury claim was resolved, you may not be legally permitted to reopen your case at all.
What You Need to Reopen a Workers' Comp Claim
"I think the vast majority of the time, what is going to carry the day on these claims is whether you have a doctor who is opining that, 'Yes, the condition has worsened,'" says Ken W. Harrell, a workers' comp attorney at Joye Law Firm in North Charleston. "If you can get that opinion from the authorized, treating doctor, it's pretty hard for the insurance carrier to the fight that claim."
There are exceptions, though.
South Carolina workers' compensation cases usually end in one of three ways:
First, your employer can deny or dispute coverage and you bring the matter before a state Workers' Compensation Commissioner, who acts as a judge
Second, you can sign a settlement that allows you to continue receiving medical treatment for your injury and gives you the right to file a change of condition for the worse claim within one year
Third, you can sign a "full and final" release of all workers' compensation claims.
The first and second options preserve your right to reopen your case, should your condition get worse. The third option, commonly known as a "clincher settlement," prevents you from taking such action.
"If you settle your case on a clincher, then there's nothing you can do to reopen that. That case is done," says Harrell.
"For that reason, most insurance carriers and employers really will shy away from a clincher settlement if the injured worker is still working for them, because you typically have to pay a premium to get a clincher since you're giving up all your future rights. And I guess their feeling is, 'Why are we going to pay a premium when, if he has an aggravation injury six months from now, we'd be stuck with a brand new claim?'"
Harrell will sometimes advise clients against signing a clincher, especially if the injured worker's future medical care needs are significant.
Another settlement, known as Form 16A, typically includes language about your future medical coverage rights.
"If you go to a hearing and the commissioner makes an award for scheduled member disability, the commission cannot award any money for future medical coverage. They can only award for the degree of impairment or schedule member disability for the injured body part, but they also can make a provision or a ruling on what future medical coverage the employee would be entitled to," Harrell adds.
The Time Restrictions for Reopening an Old Workers' Comp Case
Assuming you can ask to reopen your case, what happens next?
"The law says you have to file that claim within 12 months of the date of last payment of compensation," Harrell says. "We've always told our clients, 'Don't wait until the midnight hour to call us because we may not be able to get the documentation that we need to successfully prosecute a claim for you.'"
And as any workers' compensation lawyer will tell you, simply claiming your condition is worsening is not enough. You will have to go in front of a Commissioner or judge and present medical evidence to support your claim. You must show there is a causal connection between your present condition and your original work-related injury. Additionally, you must demonstrate that the change in your condition occurred after your original workers' compensation case was decided or settled.
So, it is a good idea to contact a South Carolina workers' compensation attorney as early as possible in the process.
What do I do next?
Enter your location below to get connected with a qualified attorney today.
Attorney directory searches
Helpful links
Find top lawyers with confidence
The Super Lawyers patented selection process is peer influenced and research driven, selecting the top 5% of attorneys to the Super Lawyers lists each year. We know lawyers and make it easy to connect with them.
Find a lawyer near you