What Qualifies as Wrongful Termination in Kansas?
Dissecting the law for whistleblower, retaliation, discrimination and more
on September 27, 2021
Updated on January 29, 2023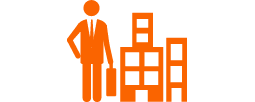 A wrongful termination occurs when an employee is fired, laid off, or otherwise discharged for an unlawful or discriminatory reason. If you were the victim of a wrongful termination, you have the right to seek compensation for your damages. That being said, Kansas is an at-will employment state. Businesses and nonprofit organizations can  for virtually any reason. To bring a successful wrongful termination claim, an employee must have a specific cause of action. In this article, you will find a more comprehensive overview of wrongful discharge claims in Kansas.
Kansas is an At-Will Employment State
Similar to nearly all U.S. states, Kansas operates under an at-will employment standard. As explained by the Kansas Department of Labor, this doctrine generally means that an employer can fire a worker for any non-discriminatory and/or non-retaliatory reason; with at-will employment, an employer does not need good cause or a justified reason to terminate an employee.
"Pursuant to Kansas law, an employer can fire an employee for any reason, as long as it's not an illegal reason. Often we get calls where the termination seems, in their mind, to be unfair—but it's not necessarily illegal," says Kristi Kingston, of the Employee & Labor Law Group of Kansas City in Overland Park. "The area I get the most misconception about is retaliation. They'll say, 'I did something, and I was retaliated against.' Unfortunately, oftentimes, what they did that caused them to feel retaliated against isn't a protected activity under the law. They didn't report, say, employment discrimination, which would give them protection from illegal retaliation."
Federal and State Laws Protect Workers Against Wrongful Termination
While the Kansas state at-will employment doctrine grants broad discretion to businesses and organizations, employers are strictly prohibited from firing an employee for illegal reasons. An employee fired for an unlawful reason has the right to hold their employer liable through a wrongful termination lawsuit. In general, wrongful termination claims fit into one of the following three broad categories:
Discrimination: State and federal laws protect workers against discriminatory firings. Two of the important statutes are Title VII of the Civil Rights Act of 1964 and the Kansas Act Against Discrimination. If you were fired based on discrimination against a protected characteristic, such as race or gender, you may have a wrongful termination claim.
Retaliation: Under Kansas and federal law, employees cannot be terminated in retaliation for asserting their rights. Some examples of retaliation include: punishing an employee for whistleblowing, punishing an employee for reporting sexual harassment, and punishing an employee for filing a wage and hour claim. If you are fired in retaliation for asserting your rights in Kansas, you may have a wrongful termination claim. A Kansas employment attorney can help identify your issues. "I see a lot of retaliation claims for people who have reported discrimination," Kingston says. "Many people don't realize you can also get protection for retaliation if you report someone else who was discriminating against another employee; it doesn't have to be, necessarily, you report that you felt you were discriminated against. You could make a report that you think a manager is treating another coworker in a discriminatory manner because of his or her race or sex or age, and that would give you protection from retaliation."
Breach of Contract: Do you have a valid employment agreement? If so, that agreement is likely an enforceable contract in Kansas. An employer cannot terminate a worker in breach of an employment agreement. A contract breach can serve as the basis of a wrongful termination claim in Kansas. In these cases, the specific terms and conditions of the employment agreement will always matter.
Wrongful termination claims are notoriously complex. Employers may try to conceal illegal conduct with pretextual reasoning, and a comprehensive investigation into a suspected unlawful firing is a must. Kingston says it's helpful to have documentation of the complaint—because the employer may deny a complaint was made—as well as documentation of the retaliatory action. She adds: "One thing that I think is great about Kansas common law is that you just have to have a good faith belief that the employer is engaging in illegal activity—you don't have to actually prove that they were."
If you or your loved one was a victim of wrongful termination, an experienced Kansas employment law attorney for employees will protect your legal rights. A law firm or a wrongful termination lawyer can offer legal advice about your wrongful termination case and anti-discrimination laws. If you'd like to learn more about this area of the law, please see our employment law overview.