Merchandise & Gifts for
Kim D. Fetrow
100%
Satisfaction
Guarantee
on all merchandise.*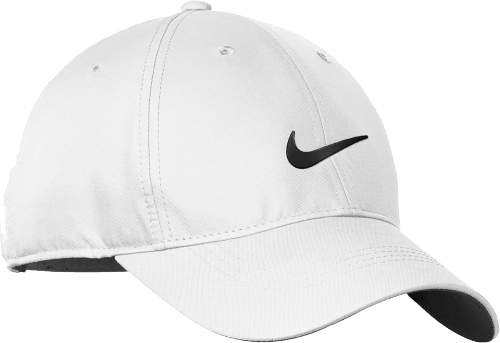 Baseball Cap
Black color available, low in stock. Place order and request black color cap to be shipped. Email [email protected]
Our Dri-FIT Nike® cap is great for any occasion. The Swoosh logo is embroidered on the front of this unstructured, moisture-wicking cap. A low profile contrast underbill and hook with loop closure complete this sporty design. The Super Lawyers logo is on the back of the cap. Material: 100% Dri-FIT polyester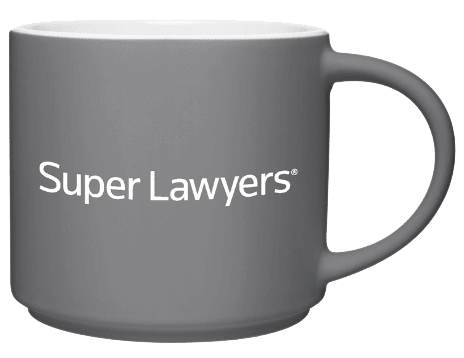 Coffee Mug
16 Oz. Stoneware: matte gray out/ glossy color in; hand wash recommended. Microwave safe with non-metallic imprint. 3.625" H x 5.5" W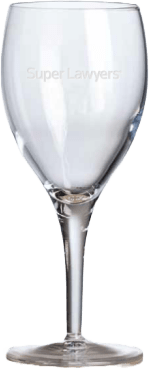 Crystalline Wine Glass (set of 2)
Set of two (2) pulled stem 13-ounce lead free crystalline wine glass with the Super Lawyers logo etched on the glass.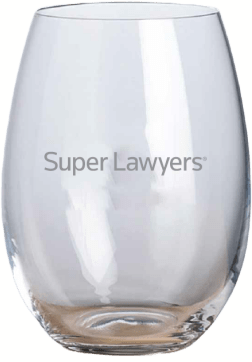 Stemless Wine Glass (set of 2)
Set of two (2) 17-ounce lead-free stemless crystalline wine glass with the Super Lawyers logo etched on the glass.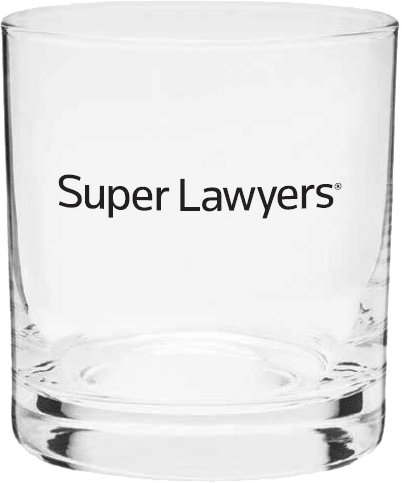 Rocks Glass (set of 4)
Set of 4; 11 oz glass
Enjoy a refreshing beverage in these rocks glasses.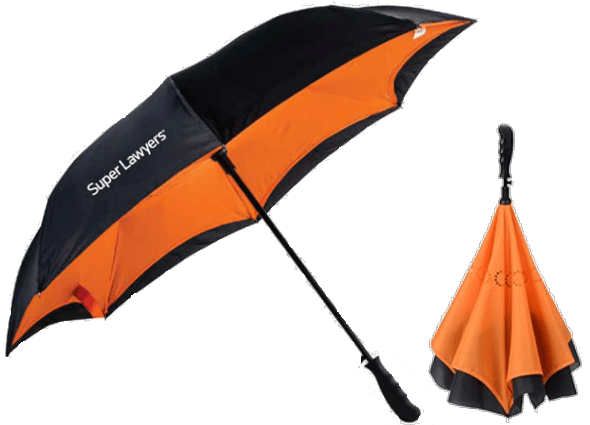 Reversible Umbrella
Reverse open/close technology ensures that your wet umbrella will drip AWAY from your car, your floors, and YOU! Specs include a 48" large canopy, folded length of 32", automatic closing mechanics, pongee fabric and a straight rubberized grip handle. Self-standing for easy drying!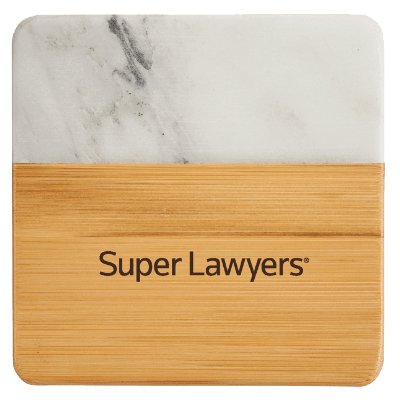 Marble and Bamboo Coaster Set
This chic four piece coaster set is crafted from marble and bamboo. The coasters are square with rounded corners. These on trend coasters are perfect for the home or office. Dimensions: 4.02"H x 1.57" W x 4.02" L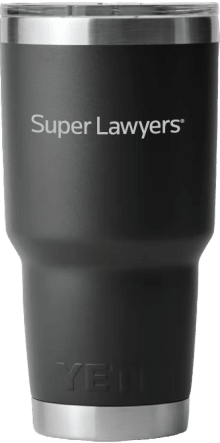 Yeti Tumbler
30 oz stainless steel vacuum insulated tumbler with magslider lid.
All products subject to availability.
Logo placement and color may vary.
All merchandise items may take 6-8 weeks for delivery.
100% Satisfaction Guarantee
If you are not completely satisfied with your Super Lawyers merchandise, return it to us within 60 days of receipt (in original packaging if possible). Once we receive your return, we will refund the full purchase price. You will pay only the cost of shipping the return.
This guarantee only applies to the following Super Lawyers merchandise: selection & anniversary collections (plaques, decals), apparel, barware, business accessories, sporting goods, magazines, and reprints. It does not apply to Super Lawyers online directory profiles, TopSpots, Spotlights, or Ask Super Lawyers.
---