Can You Record Someone Without Permission in Texas?
Dissecting the state's one-party consent rule as it relates to privacy
on March 11, 2021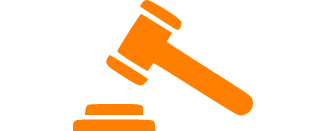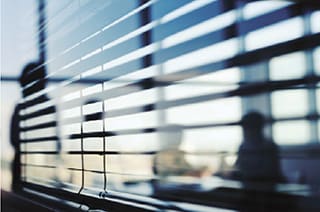 Are you considering secretly recording a telephone call or a private in-person conversation? If so, it is important that you understand that there are state and federal laws that affect your rights. The most important things you need to know is that Texas is a one-party consent state. Under Texas law, you have the right to record a conversation as long as at least one party is aware of and consents to the recording. In this article, you will find a more comprehensive explanation of the Texas one-party consent rule.
Texas is a One-Party Consent State: Here is What that Means
Private conversations are covered by wiretapping laws. Under Texas law, you do not have the right to intercept or record private "wire, oral, or electronic communication" without the permission of at least one party who is involved in the conversation. Here is a general overview of how the Texas recording law works for private conversations:
Are you involved in the conversation? If so, you can give lawful consent to your own recording. If you are a participant in a conversation, then you almost always have the right to record it. In other words, you do not need permission from anyone else to record your own private conversations.
Are you not involved in the conversation? You cannot lawfully make a secret recording of a private conversation between people other than yourself without getting the permission of at least one participant. At least one person who is actually having the conversation must give their consent. Since you, as a non-participant, cannot do so, someone else must.
A public conversation is not subject to the same legal standards in Texas. Under the state's data privacy laws, one-party consent is only required if the parties have a reasonable expectation that their conversation is private. As an example, imagine that two people are having a loud conversation while sitting on a bench at a public park in Texas. There is no reasonable expectation of privacy in this situation. As such, their oral communication is not protected by Texas law. The public conversation could likely be lawfully recorded without the permission of either of the parties.
Be Very careful With Multi-State Phone/Electronic Recording
Not all states operate under the one-party consent standard. Approximately one-quarter of U.S. jurisdictions use the two-party consent rule. In those states, you need permission from all parties involved to lawfully record a private conversation. Be very careful when recording phone calls/messages with people outside of Texas. Make sure you know the relevant laws before recording without permission. If you have any specific questions about your rights or responsibilities, contact an experienced Texas data privacy attorney for help. A lawyer will be able to review your issue and help you understand your legal rights. 
Other Featured Articles
Warning signs your lawyer may not be the right fit