How an Attorney Can Help You with Immigration Issues in Texas
Navigating the constantly changing laws of the US immigration system
on May 3, 2017
Updated on May 21, 2020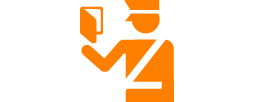 Immigration law in the United States
can be tough to navigate. The laws governing those who have come to the U.S. in search of a better life for themselves and their families is a tangled web of confusing federal statutes and regulations. To make matters worse, immigration law is constantly changing. For immigrants looking to live in the Lone Star State,
an immigration attorney
can prove to be an invaluable ally.
Many undocumented immigrants who come to the United States seek some type of legal status, residency or citizenship that will enable them to reside and work lawfully in the country. This process involves a significant amount of paperwork and can take years to complete. An immigration lawyer can help you complete the proper forms and help ensure your papers are reviewed and processed in a timely manner.
Programs like the
Deferred Action for Childhood Arrivals (DACA)
can provide work permits and protection from deportation to eligible immigrants. These programs have strict eligibility requirements and dedicated application forms and processes. An attorney can help you determine if you are eligible for any of these programs and, if so, help you complete the proper application process.
Although any undocumented immigrant can be deported, an undocumented immigrant who is convicted, or pleads to certain criminal offenses, may face a greater risk. Even though the structure of the deportation process is favorable to the government, immigrants do have some legal rights during these proceedings. An attorney can help you protect these rights and fight an unlawful deportation proceeding, which could allow you remain in the United States.
If you fled your country because of threatening conditions or are seeking to leave because of growing persecution, you may be able to receive asylum or refugee status. This status is difficult to gain because of the strict eligibility requirements, but an experienced attorney can help evaluate your situation and apply for these programs.
For more information on this area of law, see our immigration overview.
Other Featured Articles
New Yorkers are still able to dream
And how you secure one in Rhode Island