If You Spot Audrey Chang at the City Hall Reflection Pool, it's Been a Good Day
Local Counsel with Audrey M. Chang
Published in 2019 Texas Rising Stars Magazine — April 2019 on July 18, 2019
Updated on May 30, 2020
Favorite watering holeOKRA Charity Saloon—a nonprofit bar that donates all its proceeds each month to a local charitable organization. 
Favorite buildingByzantine Fresco Chapel.
Least favorite buildingThe federal reserve building. What happened here?
Best restaurantIt depends on what cuisine you are craving! Right now, for me, it is Izakaya WA. 
Weekend getawayAustin! 
Favorite historical facts about Houston(1) It was the capital of Texas from 1837-1839. (2) "Houston" was the first word spoken from the moon. 
Saddest historical fact about HoustonWe were built on marshes, forested land and swamps, so mosquitoes abound. 
Where to go after a winCity Hall reflection pool—that means we won something big. 
Where to go after a lossIn bed and under the covers.
Favorite thing about your office (besides your colleagues)The wonderful view of City Hall, the reflection pool, the Hobby Center for the Performing Arts, and the Downtown Aquarium Ferris wheel from my office. 
Favorite lunch spotTreebeards—red beans and rice, mustard greens, and buttercake. Yes, please!  
Best viewThe downtown skyline from Buffalo Bayou Park.
Favorite parkHermann Park. There is a mini-train—enough said.
Go-to sports venueToyota Center. Go Rockets!
Favorite movie theateriPic Theaters. The seats recline, you can order food, and you get a blanket and a pillow. It's glorious!
City's best sports momentGame 7 of the 2017 World Series—Astros win it all! 
City's worst sports momentJan. 3, 1993—the 1992 AFC Wild Card game. Bills 41, Oilers 38. I still can't even … 
Out-of-town guests are impressed withThe diversity of our city. More than 145 languages are spoken here. 
Favorite city lawNo zoning. The most favorite and least favorite are one and the same. You end up with some really interesting juxtapositions. 
Least favorite city lawSee above. 
Most famous residentsPresident George H.W. Bush and first lady Barbara Bush; Beyoncé. 
Best Late-Night EatsAnywhere in Asiatown.
Other Featured Articles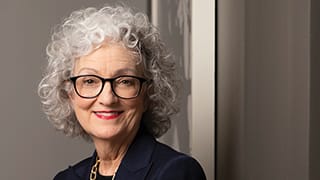 Tenaciously Civil
Former Judge Marilea Lewis believes in strength—and also in being niceFeaturing Marilea Lewis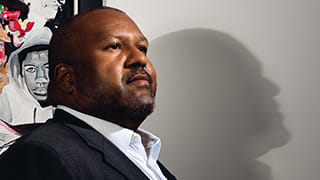 Someone People Want to Follow
Jaret Davis believes in the power of technology and the ability of humans to work togetherFeaturing Jaret L. Davis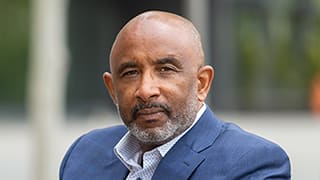 A Fighter and a Gentleman
Gordon Greenwood is known for his civility, but he'll go to the mat in the hunt for justiceFeaturing Gordon D. Greenwood