Super Lawyers Top Lists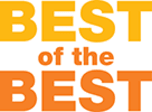 Every year, Super Lawyers evaluates lawyers across the country for its annual list of top attorneys. Each candidate is measured against 12 indicators of peer recognition and professional achievement as part of our patented selection process. The Top Lists take exclusivity one step further by featuring selected Super Lawyers attorneys with the most total points earned.
Please note that some states are grouped under their Super Lawyers region, for example, Alabama can be found under Mid-South. Additionally, select states and regions have city-specific Top Lists referenced below.
2024
2024 Orange County
Orange County

Jacksonville
Miami
Orlando
South Miami
Tampa
Tampa Bay

Iowa
Nebraska
North Dakota
South Dakota

2024
2024 New Orleans
New Orleans

Alabama
Arkansas
Birmingham
Memphis
Mississippi
Nashville
Tennessee

Kansas
Kansas City
Missouri
St. Louis

Idaho
Montana
Nevada
Salt Lake City
Utah
Wyoming

Maine
New Hampshire
Vermont

2024
2024 Charlotte
2024 Raleigh
Charlotte
Raleigh

2024
2024 Cincinnati
2024 Cleveland
2024 Columbus
2024 Cincinnati
2024 Cleveland
2024 Columbus
Cincinnati
Cleveland
Columbus

2024
2024 Philadelphia
2024 Pittsburgh
Philadelphia
Pittsburgh

2024
2024 Charleston
Charleston

2024 Arizona
2024 Arizona
2024 New Mexico
Arizona
New Mexico

2024
Central/West
Dallas/Fort Worth
Houston

2024
2024 Richmond
Richmond
Recent top 10 lawyer lists
Recent top women lawyer lists
Law school lists