An Overview on Civil Rights Law
How to evaluate whether or not you have a case
on February 10, 2020
Updated on January 28, 2021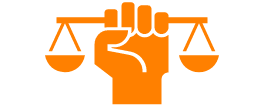 Federal and state laws exist to protect people from discrimination. If you have been discriminated against by an employer or a government agency and you seek to bring a claim under the applicable law, you are using civil rights laws. These laws have created legal remedies for those who have suffered from unfair treatment at the hands of the government or even private parties in some cases.
The following overview offers some examples of major civil rights laws that were passed in the 20th century. You can use this overview to help you evaluate whether you have a case and decide whether you should speak with a lawyer and pursue legal action.
Overview
Civil rights laws aim to promote equal treatment in society and protect people from discrimination. If your civil rights are interfered with, you might have a legal claim and may be able to recover monetary damages.
Laws
Civil rights laws generally focus on protecting people from discrimination. These laws create groups of people called "protected classes," which include age, sex, race, color, national origin, and religion. The first major civil rights legislation was in the form of the 13th, 14th and 15th amendments to the U.S. Constitution, which ended slavery, established due process at the state level and expanded the right to vote. Since then, numerous federal laws have been passed to protect against discrimination. Major laws in this area include:
Age Discrimination Act of 1975: prohibits discrimination on the basis of age;
Civil Rights Act of 1964: protects employees from discrimination based on race, color, national origin, sex and religion (this Act has since been amended to strengthen it and address damages in cases of intentional discrimination);
Fair Housing Act: protects buyers and renters from discrimination because of their race, color, national origin, religion, sex, familial status and disability; and
Family and Medical Leave Act (FMLA): allows employees to take time off to take care of a new child or sick family member.
These are all federal laws, which means they create a national baseline. States can pass their own protections against discrimination, and they can offer more protection than federal laws do. For example, many states have extended protections to explicitly prohibit discrimination based on sexual orientation or gender identity or expression.
Claims
If your civil rights have been violated, you may be able to file a claim to recover damages. Where you will file your case depends on whether the right was created by a federal law or a state law, and it will depend on whether you are a member of a federally protected class or a state-protected class.
Both state and federal claims may require you to first file your claim with the appropriate agency. For example, if you are alleging a violation of the Civil Rights Act of 1964, you might need to start with the Equal Employment Opportunity Commission (EEOC). If your state has an agency that enforces a similar law, you may also want to consider filing your claim there. You should also consider whether filing in one agency will bar you from filing in another.
After the relevant agencies complete their investigations, your case may be referred to the Attorney General of your state or in the Department of Justice for court proceedings.
Common Questions
Below are some common questions you might want to consider when meeting with an attorney for the first time.
What are my civil rights?
What qualifies as a civil rights violation?
Can I sue for civil rights violations?
Who do I sue for civil rights violations?
What is the difference between civil rights and civil liberties?
Finding the Right Attorney for Your Needs
It is important to approach the right type of attorney—someone who can help you through your entire case. To do so, you can visit the Super Lawyers directory, and use the search box to find a lawyer based on your legal issue or location.
To help you get started, you may want to consider looking for a lawyer who practices civil rights law. 
Why Should I Talk to a Lawyer?
A civil rights attorney will help you protect your rights by evaluating your claim and determining the best place to file the case and the agencies you need to file with first. Your lawyer will help you understand the pros and cons of filing in state or federal court and whether filing with one agency will prevent you from filing with another. A lawyer will also help you gather necessary documentation and interview potential witnesses to strengthen your case.
A lawyer will be able to anticipate potential problems with your case and advise you on how to approach them. Your lawyer will also keep track of deadlines and file all the paperwork with the necessary courts and agencies, giving you one less thing to worry about.
Why Super Lawyers?
Super Lawyers is a rating service of outstanding lawyers from more than 70 practice areas who have attained a high degree of peer recognition and professional achievement. The patented selection process includes independent research, peer nominations and peer evaluations. The objective is to create a credible, comprehensive and diverse listing of outstanding attorneys that can be used as a resource for attorneys and consumers searching for legal counsel. As Super Lawyers is intended to be used as an aid in selecting a lawyer, we limit the lawyer ratings to those who can be hired and retained by the public. You can learn more about the selection process here.