An Overview on Estate Planning
How to resolve legal questions and provide for your loved ones in your absence
on February 10, 2020
Updated on March 30, 2020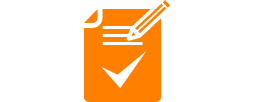 Who will care for your children if you die? And how do you make sure your children will spend the money you leave them responsibly? An estate plan can resolve legal questions, and make sure your loved ones are provided for in your absence. Even if you think you don't need an estate plan—due to lack of assets—you probably do. Decisions like who will care for your children or who will make your medical decisions in case of an emergency will be addressed in an estate plan. 
Not every estate planning method is right for every person, and it's important to make sure you have effectively stated your wishes and accounted for all your assets. If you don't, your loved ones may not be cared for in the way you had hoped. The following is designed to help you get started on your estate plan, so that you feel confident speaking to a lawyer if you choose to.
Overview
Your estate is all property owned by you at the time of your death. It can include real estate, life insurance, bank accounts, and personal property—like your car. A comprehensive estate plan can ensure that your property goes where you want it to go, and that your loved ones can jump through as few legal hoops as possible. You can also designate guardians for your children and representatives to act for you in financial and medical matters in the event that you cannot act for yourself.
Will
A will is the way in which you declare your wishes regarding the distribution of your property when you die. If you die without a will, your assets will be distributed according to your state's intestate succession laws, and you will not have any control over who benefits from it. The legal requirements of a will vary by state and you may find it beneficial to review your will with a lawyer. There are, however, some general guidelines that you should be aware of.
A valid will is executed by someone with legal capacity and voluntary intent. You will also want to make sure that you spell out who it is you want to benefit from the will, as well as what specific property you would like them to receive. The clearer your will, the more likely it is that your wishes will be followed. You should also consider naming an executor, or a person who will follow the instructions of the will. If you do not name an executor, the court may appoint one.
You may want to consider adding a guardianship plan setting forth the care of your minor children. This is especially important if you have a specific guardian in mind. In the absence of a guardianship plan, the court will generally appoint a family member as guardian, and, of course, the court does not know your children or your family and friends as well as you do.
Trust
You can create a trust instead of, or in addition to, a will. A trust is an agreement between you and another party called the trustee. The agreement requires the trustee to manage property and assets for a third party, called the beneficiary.
A trust will allow you to maintain control of your assets after your death. For example, you can create a trust to pay for your grandchild's college tuition, which won't allow them to use that money for any other purpose. Another benefit of a trust is that you may be able to help your family avoid probate—a legal process through which assets are distributed. Avoiding probate will save your family both time and money.
Trust is an umbrella term that covers many kinds of trusts, and you may find is beneficial to speak with a lawyer to make sure you pick the right kind for your assets. In general, however, you can create a trust that will transfer your property and distribute assets after you die, or create one that begins during your lifetime and may continue after your death.
Power of Attorney
Power of attorney is a written authorization to act for another person. You may want to consider including a durable power of attorney for your healthcare and finances in your estate plan, as it will remain valid even if you become incapacitated.
Finances
Financial power of attorney designates a representative and grants that representative the authority to act on your behalf in financial issues. Requirements vary by state, but generally the document must be signed and notarized.
Healthcare
When you create a power of attorney for healthcare, you designate a person who will make medical decisions for you in an emergency. This document will become effective when a doctor declares that you lack the capacity to make medical decisions. Most states require that you be a competent adult when you create the document.
Both powers of attorney can typically be extinguished by death, revocation, or divorce (if it was granted to your ex-spouse).
Common Questions
Below are some common questions you might want to consider when meeting with an attorney.
Can I change my will?
Can I disinherit my child?
What is the difference between a will and a trust?
What type of trust is best for my circumstances?
What happens if I don't have a will?
What should my estate plan include?
Finding the Right Attorney for Your Needs
It is important to approach the right type of attorney—someone who can help you through your entire case. To do so, you can follow this link to the Super Lawyers directory and use the search box to find a lawyer based on your legal issue or location. To help you get started, you may want to consider looking for a lawyer who specializes in estate planning.
Why Should I Talk to a Lawyer?
The requirements for an effective estate plan vary by state, so it will be important for you to speak with someone who knows the area's requirements well. You may also find it helpful to speak with someone about your assets and your desired outcomes so that you can make sure the plan you create accomplishes your goals.
A lawyer will further be able to anticipate potential problems with your case and advise you on how to approach them. He or she may even be able to help you avoid potential problems altogether. Your lawyer will also file all the paperwork with the necessary courts and agencies, giving you one less thing to worry about.
Why Super Lawyers?
Super Lawyers is a rating service of outstanding lawyers from more than 70 practice areas who have attained a high degree of peer recognition and professional achievement. The patented selection process includes independent research, peer nominations and peer evaluations. The objective is to create a credible, comprehensive and diverse listing of outstanding attorneys that can be used as a resource for attorneys and consumers searching for legal counsel. As Super Lawyers is intended to be used as an aid in selecting a lawyer, we limit the lawyer ratings to those who can be hired and retained by the public. You can learn more about the selection process here.