An Overview on Insurance Law
When and how claims can be filed and paid
on February 10, 2020
Updated on March 30, 2020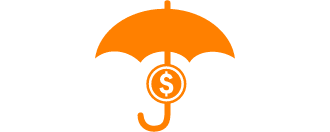 An insurance policy is a contract between you (the insured) and an insurance company. The contract, simply, is you agreeing to pay the insurer a specified amount each month in exchange for the promise that they will protect you against financial loss.
A lawyer can assist you as you enter into these contracts, or when you're seeking to enforce them. There are also scenarios wherein a third party will ask your insurance company to pay them for something you did, and a lawyer can defend you then, too.
Overview
For individuals, insurance law concerns when and how claims can be filed and paid. If you're making a claim against someone, you might need an attorney. Likewise, if you a claim of yours has been denied, you can get an insurance attorney to work on your appeal. If someone is making a claim against you, your insurance company will often assign an attorney to your case. However, some insurance companies allow the insured to select an attorney.
Types of Insurance
There are two types of insurance: public and private. Public insurance programs are run by the government and include things like social security, Medicare and Medicaid.  Private insurance is the most common type and is run by private companies. It includes homeowners, car, health, life and disability insurance.
Homeowners
Homeowners insurance is designed to offer financial protection in the event that your physical house or your personal belongings are destroyed by something like a fire. Your policy might not cover every natural disaster, so you may want to consider purchasing additional coverage. For example, flood insurance or earthquake insurance are common add-ons.
Car
Most states require drivers to carry at least some auto insurance to protect other drivers from financial loss in the case of an accident. This type of insurance can offer financial protection if your car is damaged or stolen, and it can help you pay for others' damages or injuries if you are involved in an accident.
Health
Health insurance is designed to help you cover the costs of general medical care and surgeries. This area of insurance is subject to a lot of change because of its public components; many areas of health insurance law are regulated by the government, which offers health insurance plans to qualifying individuals.
Life
Unlike other types of insurance, life insurance offers financial protection to people other than the insured. These insurance plans offer support to third parties, often family members (beneficiaries), when the insured party dies. The insured party can select plans that range from termed support—often 10 to 20 years—to permanent support. 
Disability
Disability insurance will help supplement your income if you are unable to work for a prolonged period due to illness or injury. Some employers offer either an employer-sponsored plan or a plan that employees can buy into. You can also purchase a plan through some professional organizations. If those options are not available to you, or they do not provide enough support, you can also consider purchasing a plan for a private insurer.
Legal Issues
If your insurer has declined to cover your claim, you can often appeal the decision. Your policy will likely specify a time limit in which you must file your appeal, and you will want to make sure you understand why your claim was denied, as well as the proper procedure to appeal it.
In some jurisdictions, your appeal can be based on a claim of bad faith. Insurance companies owe their policyholders the duty of good faith and fair dealing, which means your insurer must deal with you fairly, honestly and in good faith. However, sometimes insurance companies will try to avoid paying claims by acting in bad faith and misinterpreting their own policies so that you are not covered. If you believe this is why your claim was denied, you may want to consider speaking with an attorney.
Common Questions
Below are some common questions you might want to consider when meeting with an attorney for the first time.
What do I do if my insurance claim was denied?
Can I appeal if an insurer will not cover me?
What kind of life insurance is best for my family?
Do I need to have disability insurance before I am unable to work?
Finding the Right Attorney for Your Needs
It is important to approach the right type of attorney—someone who can help you through your entire case. To do so, you can visit the Super Lawyers directory, and use the search box to find a lawyer based on your legal issue or location.
To help you get started, you may want to consider looking for a lawyer who practices insurance law. If you need help with insurance plans or claims, you may want to consider a lawyer who specializes in insurance coverage. If you are defending against another person's insurance claim, you should consider an insurance defense lawyer.
Why Should I Talk to a Lawyer?
Insurance law is government by state and federal regulations, so it can be complex. If you are trying to get your insurance company to pay, you will likely have to work within a system with strict deadlines and procedures. An experienced lawyer can help you understand the framework and the strategies available to you. If you are defending against another party's claim, your lawyer can obtain necessary documents or conduct depositions that can help your case.
A lawyer will further be able to anticipate potential problems with your case and advise you on how to approach them. Your lawyer will also keep track of deadlines and file all the paperwork with the necessary courts and agencies, giving you one less thing to worry about.
Why Super Lawyers?
Super Lawyers is a rating service of outstanding lawyers from more than 70 practice areas who have attained a high degree of peer recognition and professional achievement. The patented selection process includes independent research, peer nominations and peer evaluations. The objective is to create a credible, comprehensive and diverse listing of outstanding attorneys that can be used as a resource for attorneys and consumers searching for legal counsel. As Super Lawyers is intended to be used as an aid in selecting a lawyer, we limit the lawyer ratings to those who can be hired and retained by the public. You can learn more about the selection process here.
Other Featured Articles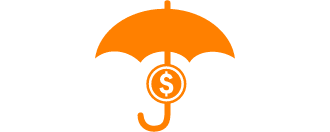 Insurance Coverage