An Overview on Labor Law
A look at unions and collective bargaining
on February 10, 2020
Updated on June 12, 2020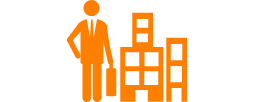 If you are an employee at a large company, it can sometimes feel like you don't have enough bargaining power to negotiate benefits or pay increases. Labor law creates a system to even out these imbalances, and allow employees to work together to improve their work environment. You might be considering joining a union or talking with your coworkers about changes you would like to see in your company. The law protects these actions.
The following overview gives you a look at unions and collective bargaining so that you can evaluate whether or not these are things you want to participate in. It can also give you a good starting point if you are considering speaking with a lawyer about your benefits or work environment.
Overview
State and federal laws work together to equalize the bargaining power between employees and their employers. While employment law focuses on the relationship between employers and individual employees, labor law is focused on the relationship between employers and unions.
This area of law is governed by state and federal laws, regulations, court decisions and administrative decisions. Laws can vary from state to state, but the National Labor Relations Act (NLRA) works to create a national standard for union membership and collective bargaining.
Unions
Unions are organizations of workers that aim to protect their interests and improve working conditions. Most professions have a union with members who work in the same field. In general, your employer can try to persuade you not to join a union, but it is unlawful for your employer to prevent you from unionizing through threats or other coercion.
Union members can elect officers of their local unions, who in turn make decisions on behalf of union members. Union costs are paid for by monthly dues, and union members may see a number of benefits from their membership—including an arbitration process that essentially protects workers from dismissal without cause, even where other employees are at will. 
Collective Bargaining
Collective bargaining is when a collective group of employees negotiate or communicate with an employer on behalf of individual workers. This group can be union members, or it can simply be a group of employees who have agreed to represent their coworkers. This process allows employees to negotiate the conditions of their employment, including pay and benefits. The right to collective bargaining is protected by the NLRA, and workers do not need to belong to a union to benefit from this.
If collective bargaining is successful, employers and their employees enter into a collective bargaining agreement. If negotiations are not successful, then the issue may go to more formal arbitration or the employees might strike. If employees do strike, employers are not legally allowed to fire the employees, but they might be able to hire replacements in some circumstances.
Common Questions
Below are some common questions you might want to consider when meeting with an attorney for the first time.
Can my boss punish me for joining a union?
What does a union do?
Am I required to join a union to be protected by labor laws?
Can I get fired for striking?
Finding the Right Attorney for Your Needs
It is important to approach the right type of attorney—someone who can help you through your entire case. To do so, you can visit the Super Lawyers directory, and use the search box to find a lawyer based on your legal issue or location.
To help you get started, you may want to consider looking for a lawyer who practices labor law. 
Why Should I Talk to a Lawyer?
A lawyer can assist you in negotiations with your employer, and they can represent you if you suffer repercussions for joining a union or participating in collective bargaining actions. If you and your coworkers have decided to strike, a lawyer can help negotiate your demands to help you get back to work. If you have a labor situation you need to take to arbitration of other legal proceedings, a lawyer can help you obtain documentation and interview potential witnesses.
A lawyer will further be able to anticipate potential problems with your case and advise you on how to approach them, as well as keep track of deadlines and file all the paperwork with the necessary courts and agencies—giving you one less thing to worry about.
Why Super Lawyers?
Super Lawyers is a rating service of outstanding lawyers from more than 70 practice areas who have attained a high degree of peer recognition and professional achievement. The patented selection process includes independent research, peer nominations and peer evaluations. The objective is to create a credible, comprehensive and diverse listing of outstanding attorneys that can be used as a resource for attorneys and consumers searching for legal counsel. As Super Lawyers is intended to be used as an aid in selecting a lawyer, we limit the lawyer ratings to those who can be hired and retained by the public. You can learn more about the selection process here.
Other Featured Articles
A Minnesota labor and employment lawyer lays out the five steps