An Overview on Patent Law
Exploring the patent application process
on February 11, 2020
Updated on March 30, 2020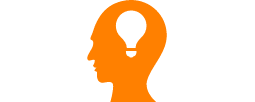 Because society benefits from innovative thinking, Congress has the power to promote progress by offering protection for ideas and creations. These creations are broadly referred to as intellectual property, and there are legal avenues that protect specific areas of intellectual property. One of these is a patent, which is offered to inventors of new products or processes.
If you have invented something or improved on an already existing machine or process, you may be eligible to apply for a patent—which gives you exclusive rights to use and sell your creation. The following overview looks at the process of applying for a patent, as well as examples of subject matter and products that may be eligible.
Overview
A patent is a grant of property right to the inventor, which allows the inventor to exclude other people from making, using, selling or importing the invention for 20 years from the filing date. Patents are issued by the U.S. Patent and Trademark Office, which is an office within the Department of Commerce. This office reviews applications, grants patents and maintains records so patents may be searched. The government does not enforce patents, however, so enforcement is the responsibility of the patent holder.
Process
Before you begin the patent process, you will want to make sure you need a patent, and not some other kind of intellectual property protection. For a discussion about the different type of intellectual property, you can follow this link.
Next, you will need to determine whether your invention is patentable. In order to be eligible for a patent, your creation must be novel and non-obvious. This means it cannot be something anyone could have invented, and it means your invention must also serve a useful purpose. It is important to note that ideas generally cannot be patented, so you will want to make sure you have put your ideas on paper.
The next step is to identify what type of patent you will need. There are three categories: design (for creations with unique visuals), utility (new creations, sometimes called a "parent for invention") and plant (new plants that are created through asexual reproduction).
Finally, you will need to submit an application. Your filing date is important because it will be the start date for your protection and determines the end date. To get a filing date, you need to file specifications, claims and any required drawings.
Specifications
A written description of your invention.
Claims
Specific claims that point out what you regard as your invention.
Drawings
Drawings that help explain the subject matter you would like to patent.
You may also need to file an abstract, an oath or declaration, and a power of attorney—though these do not necessarily need to be filed to get your filing date.
Examples
When evaluating whether you can patent your invention, it can be helpful to see examples. The law requires patentable subject matter, which means your invention must fall into a broad category of things the law covers.
Subject matter
A new plant type
A new composition or formula
A machine
A new way of doing something, referred to as a process method
A simple tool that can do something (examples include pens and pencils)
Items
Computer software, hardware or accessories
Games
Makeup products
Common Questions
Below are some common questions you might want to consider when meeting with an attorney for the first time.
How long does it take for a patent application to be approved?
How much does it cost to get a patent?
How long do patents last?
What is a provisional patent?
How do I enforce my patent?
Finding the Right Attorney for Your Needs
It is important to approach the right type of attorney—someone who can help you through your entire case. To do so, you can visit the Super Lawyers directory, and use the search box to find a lawyer based on your legal issue or location.
To help you get started, you may want to consider looking for an intellectual property attorney who practices patent law. 
Why Should I Talk to a Lawyer?
A lawyer can help you conduct the necessary research to make sure your invention is eligible for a patent, and they will assist you with the application process. Your lawyer will also be helpful because the government leaves enforcement to patent holders. They will understand the law and know whether your patent rights have been infringed, as well as know how to file a case and whether settlement negotiations will be beneficial.
A lawyer will be able to anticipate potential problems with your case and advise you on how to approach them. Your lawyer will also keep track of deadlines and file all the paperwork with the necessary courts and agencies, giving you one less thing to worry about.
Why Super Lawyers?
Super Lawyers is a rating service of outstanding lawyers from more than 70 practice areas who have attained a high degree of peer recognition and professional achievement. The patented selection process includes independent research, peer nominations and peer evaluations. The objective is to create a credible, comprehensive and diverse listing of outstanding attorneys that can be used as a resource for attorneys and consumers searching for legal counsel. As Super Lawyers is intended to be used as an aid in selecting a lawyer, we limit the lawyer ratings to those who can be hired and retained by the public. You can learn more about the selection process here.
Other Featured Articles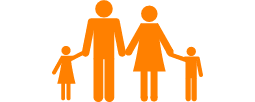 Custody & Visitation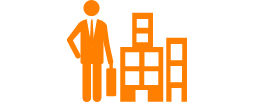 Employment Law - Employee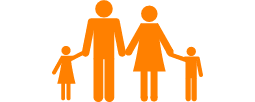 Adoption
Florida attorney Erica Healey on opening your home to a child