An Overview on Securities Law
How federal law regulates the sale of securities
on February 11, 2020
Updated on March 30, 2020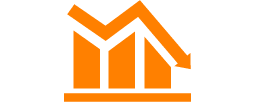 Risks are inherent in something as complex as investing in a company. Butut the law helps mitigate those risks by requiring certain disclosures, so you can trust that you are fully apprised of a company's financial health before you invest. These laws are called securities laws, and they are some of the most complex laws on the books. This overview will give you a basic look at how federal laws regulate the sale of securities; however, due to the complexity of this subject, this overview is best used as a starting point as you prepare to speak with a lawyer about your questions and concerns.
Overview
A security is an interest in something valuable—commonly, a company's stock. While states are empowered to make laws, federal law governs the sale of securities in every state, and creates minimum requirements.
Federal Regulation
 At the federal level, securities are regulated by the Securities and Exchange Commission (SEC), which enforces the Securities Act and the Exchange Act. Both acts have the general goal of regulating the sale of securities and promoting disclosure of meaningful information to investors, and both come into play when a company want to sell securities.
Securities Act
This act creates a set of rules to protect investors from fraud, misrepresentation and deceit in the sale of securities. It also requires that investors get financial information about securities being offered for sale. The act accomplishes both these goals by requiring companies to register their securities with the SEC, a process that involves filing a description of the company's properties and business, and the security it is offering for sale. Companies must also provide information about management and financial statements that have been independently verified.
Exchange Act
Where the Securities Act regulates sales of securities from the company itself, the Exchange Act regulates sales between parties when no party is the issuer. This act regulates stock exchanges on which securities are sold, and under it, publicly traded companies must provide regular disclosures through annual and quarterly reports—and they must report important events and other information that would help people evaluate whether the securities are a good investment.
Securities Fraud
Securities fraud happens when a company induces investors to purchase securities by providing false information, which can include providing inaccurate financial statements to shareholders, thus making the company look more financially healthy than it is.
Insider trading is another form of securities fraud. This occurs when someone has confidential information about a company's finances and uses that information to inform decisions about whether to buy or sell stocks.
A third form of securities fraud occurs when someone buys stock in a small company and spreads false information to encourage others to buy a large number of stocks. These purchases drive up the price of the stock, which allows the original purchaser to turn around and sell their stock at a profit.
The SEC is authorized to seek remedies for fraud, which helps investors recover money they lose because of the fraud. State laws may also create remedies for fraud, whichmay require the fraudulent party to compensate investors for wrongdoing.
Common Questions
Below are some common questions you might want to consider when meeting with an attorney for the first time.
How do securities work?
What financial information am I required to disclose to sell stocks?
How can I protect myself from securities fraud?
Who can I sue if I was a victim of fraud?
Is securities fraud a crime?
Finding the Right Attorney for Your Needs
It is important to approach the right type of attorney—someone who can help you through your entire case. To do so, you can visit the Super Lawyers directory, and use the search box to find a lawyer based on your legal issue or location.
To help you get started, you may want to consider looking for a lawyer who practices securities law.
Why Should I Talk to a Lawyer?
A lawyer can help you understand how complex federal and state securities laws apply to you, whether you are a business owner or an investor. Your lawyer can also help you avoid fraud, sue over fraud and defense allegations of fraud, and can help you gather the necessary financial documents to assist you in your case or investment. If necessary, your lawyer can help you interview potential witnesses for a lawsuit.
A lawyer will further be able to anticipate potential problems with your case and advise you on how to approach them, as well as keep track of deadlines and file all the paperwork with the necessary courts and agencies—giving you one less thing to worry about.
Why Super Lawyers?
Super Lawyers is a rating service of outstanding lawyers from more than 70 practice areas who have attained a high degree of peer recognition and professional achievement. The patented selection process includes independent research, peer nominations and peer evaluations. The objective is to create a credible, comprehensive and diverse listing of outstanding attorneys that can be used as a resource for attorneys and consumers searching for legal counsel. As Super Lawyers is intended to be used as an aid in selecting a lawyer, we limit the lawyer ratings to those who can be hired and retained by the public. You can learn more about the selection process here.