An Overview on Sex Offenses Law
A look at types of offenses and the offender registry
on February 11, 2020
Updated on May 1, 2020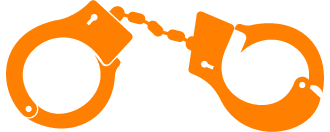 Sex offenses are sensitive crimes, and the legal system has tried for many years to handle them effectively. If you have been charged with one of these crimes, you are likely weighing your legal options and wondering about the legal consequences.
The legal consequences of sex offenses can be serious and affect you and your families for a long time. You might want to consider speaking with a lawyer to help you understand your legal options and path forward. The following is a brief overview of different offenses and the offender registry to help you understand the basics before you speak with a lawyer.
Overview
Sex offenses and punishments range in seriousness depending on the actions and parties involved. Generally, these offenses can be divided into crimes against adults and crimes against children. There are also other categories of sexual actions that may be otherwise legal without certain characteristics, such as when the parties are related or exchange sex for money.
Crimes Against Adults
Most sex crimes committed against adults are under the umbrella of sexual assault. These offenses can range in seriousness from unwanted bodily contact to rape. The exact definitions of the various crimes are different from state to state, but there are some general principles.
The hallmark of sexual assault is that the actions are taken without the consent of the victim. Traditionally, laws required force and included references to gender. The modern trend has been to remove references to gender. The laws no longer require the victim to fight and often account for lack of ability to give consent due to incapacitation or impairment.
Crimes Against Children
Statutory rape is seemingly consensual sex with a child who is legally understood to be too young to consent. The age of consent can vary by state, but most states have set their age of consent at 16 or 17. Traditionally, this is a "strict liability" crime, which means there is no defense available—you would not be able to say you thought the other party was old enough to consent. However, some states now recognize the defense of an honest mistake.
In some cases, the offender is only slightly older than the minor, and the two are in a consensual sexual relationship. Some states have created laws to address these situations sometimes called "Romeo and Juliet laws." These laws vary by state and generally set out an age gap that constitutes statutory rape. In some states, relationships within the age gap are not unlawful while in others the offense is a misdemeanor instead of a felony.
Other Offenses
Laws against incest prohibit marriage and sexual relationships between relatives. The specifics of these laws vary by state. For example, some states prohibit marriage between first cousins while other states allow them. The defense of consent is not available for incest charges, but lack of consent could lead to additional charges.
Most states have laws prohibiting the exchange of sexual acts for money. Many also have laws making it illegal to simply offer to exchange sex for any kind of compensation, and the person who pays for sex can also be charged with solicitation.
Finally, if you are required to register as a sex offender and fail to do so, you may be charged with an additional crime. Additionally, some states will impose stricter punishments if someone on the sex offender registry is convicted of another sex offense.
Registration
If you are convicted of certain sex offenses, you may be required to register as a sex offender. The sex offender registry is designed to allow the government to monitor convicted sex offenders. Registries are state systems, so you may be required to register again if you move to a new state.
Required information is state specific but can include name, date of birth, address, photo, vehicle information and offense information. Some states also include fingerprints or DNA samples. Some of this information is available to the public, but sensitive information like DNA samples and fingerprints are unlikely to be included in publicly available information. 
Common Questions
Below are some common questions you might want to consider when meeting with an attorney for the first time.
What happens if I have to register as a sex offender?
What is a sex offense?
What is the Romeo and Juliet law?
What are the sex offender categories?
Finding the Right Attorney for Your Needs
It is important to approach the right type of attorney—someone who can help you through your entire case. To do so, you can visit the Super Lawyers directory, and use the search box to find a lawyer based on your legal issue or location.
To help you get started, you may want to consider looking for a criminal defense lawyer with experience handing sex offense cases.
Why Should I Talk to a Lawyer?
Sex offenses can carry serious penalties and restrictions. If you are charged with one of these crimes, it will be important to speak with an experienced lawyer so you can understand your legal options and the consequences you might be facing. Your lawyer can also help you navigate the registration process, should you be required to complete it.
A lawyer will be able to anticipate potential problems with your case and advise you on how to approach them. Your lawyer will also keep track of deadlines and file all the paperwork with the necessary courts and agencies, giving you one less thing to worry about.
Why Super Lawyers?
Super Lawyers is a rating service of outstanding lawyers from more than 70 practice areas who have attained a high degree of peer recognition and professional achievement. The patented selection process includes independent research, peer nominations and peer evaluations. The objective is to create a credible, comprehensive and diverse listing of outstanding attorneys that can be used as a resource for attorneys and consumers searching for legal counsel. As Super Lawyers is intended to be used as an aid in selecting a lawyer, we limit the lawyer ratings to those who can be hired and retained by the public. You can learn more about the selection process here.