An Overview on Workers' Compensation Law
How to know when this law applies
on February 11, 2020
Updated on March 30, 2020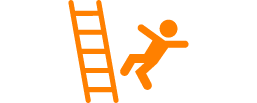 Work-related injuries would be costly for employers and their employees if it weren't for workers' compensation insurance. This insurance provides a remedy for workers injured on the job without requiring employers to pay out of pocket.
Workers' compensation is state-specific and usually handled through administrative agencies, which can make it complicated to understand. The following is a brief overview with information about how to know when workers' comp applies.
Overview
Workers' compensation is accident insurance that protects employers and employees from injury-related financial loss. Employers pay the insurance premiums, and nothing is deducted from the employees' paychecks to cover the cost. In the event of an injury, benefits are paid out by a private insurance company or a state-run workers' comp fund. There are two major requirements that must exist for a worker to be eligible to receive workers' comp benefits.
The Injured Must Be an Employee
Most workers either qualify as employees or independent contractors. Employees can receive workers' comp benefits, but independent contractors cannot, so it is imperative that all parties to understand how the determination is made.
The inquiry into whether someone is an employee is usually fact-specific, which means the result turns on the specifics of your situation. Generally, though, you need to look at the degree of control and independence in the relationship. Factors to be considered include whether:
the company controls how the worker does their job
the company provides necessary supplies
the company dictates when and how the worker is paid
there are written contracts
the work performed is a key aspect of the business
No one factor will dictate whether a worker is an employee, and there is no magic number of factors that means the worker must be considered an employee.
It Must Be a Work-Related Injury
The general rule is that if an employee was injured while doing something for the benefit of their employer, then their injury is work-related. There are some situations where this rule applies easily, like if they hurt their back while lifting things on the job. However, there may be situations where it's not clear if the employee's injury really happened during the course of their employment.
Lunch breaks
An employee who is injured off site while picking up lunch likely won't be able to receive workers' comp benefits unless they are also picking up lunch for their boss. If an employee is injured while eating on the employer's premises (in a break room, for example), that is more likely to be covered.
Cumulative injuries
Some injuries or illnesses are a result of prolonged exposure to chemicals, excessive stress or repetitive motions. It is often difficult to prove that injuries of this nature are work-related, so employees will want to speak with a lawyer about the best way to approach their case. Additionally, stress-related illnesses are not covered by workers' comp in every state.
Misconduct
Employee misconduct that leads to an injury is not necessarily a bar to receiving workers' comp benefits. Whether the employee is covered is depending on the jurisdiction and the extent of the misconduct. However, an employee will usually not be covered if they were drunk or using illegal drugs when they were injured.  
Common Questions
Below are some common questions you might want to consider when meeting with an attorney for the first time.
Can I work while receiving workers' compensation?
How do I prove my injuries are work-related?
What does workers' comp pay for?
How much does workers' comp insurance cost?
Am I required to purchase workers' comp insurance for my employees?
Finding the Right Attorney for Your Needs
It is important to approach the right type of attorney—someone who can help you through your entire case. To do so, you can visit the Super Lawyers directory, and use the search box to find a lawyer based on your legal issue or location.
To help you get started, you may want to consider looking for a lawyer who practices workers' compensation law.
Why Should I Talk to a Lawyer?
Workers' compensation cases require a lot of document-gathering and navigation of administrative agencies. You might need medical records to prove an injury, or contracts to show whether someone was an employee or independent contractor. If you're an employer, you might just need guidance about purchasing workers' comp and what's required. Because this area of law is state-specific, it will be helpful to talk to someone who knows the laws you must follow.
A lawyer will be able to anticipate potential problems with your case and advise you on how to approach them. They will also keep track of deadlines and file all the paperwork with the necessary courts and agencies, giving you one less thing to worry about.
Why Super Lawyers?
Super Lawyers is a rating service of outstanding lawyers from more than 70 practice areas who have attained a high degree of peer recognition and professional achievement. The patented selection process includes independent research, peer nominations and peer evaluations. The objective is to create a credible, comprehensive and diverse listing of outstanding attorneys that can be used as a resource for attorneys and consumers searching for legal counsel. As Super Lawyers is intended to be used as an aid in selecting a lawyer, we limit the lawyer ratings to those who can be hired and retained by the public. You can learn more about the selection process here.