How to Report Sexual Harassment and Wrongful Termination
An overview of employee rights and options if you were a victim
on August 27, 2020
Updated on May 2, 2022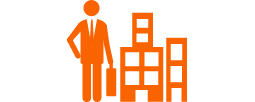 Sexual harassment is a severe and pervasive problem. It can damage a person's health, their emotional well-being, and even their career prospects. A survey cited by National Public Radio (NPR) found that 81% of women and 43% of men report that they have experienced sexual harassment at some point in their lives.
Victims of sexual harassment or workplace harassment need to know how to protect themselves. Justice starts with reporting sexual harassment or a wrongful termination. In this article, you will find an overview of sexual harassment and wrongful termination laws and guidance for reporting the matter. If you have any specific questions, you should call an employment lawyer for help.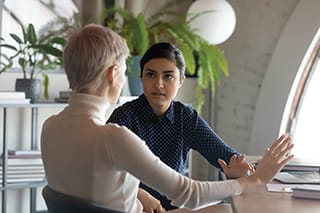 Under federal law, it is unlawful to harass an employee or job applicant based on their sex. As defined by the Equal Employment Opportunity Commission (EEOC), sexual harassment is unwelcome or inappropriate behavior of a sexual nature that interferes with an employee's ability to do their job or feel safe and comfortable in their place of employment. Sexual harassment is not one specific thing. It can take a wide range of different forms—from rude and disparaging comments to thwarted sexual advances. There are two basic categories of sexual harassment:  
Quid Pro Quo Sexual Harassment: A Latin phrase meaning "something for something", quid pro quo sexual harassment occurs when a business owner, supervisor, or other person in a position of power offers workplace benefits in exchange for sexual favors. Quid pro quo sexual harassment is unlawful. An employee should never be required to engage in any type of sexual contact or behavior to gain a benefit (or avoid a punishment) in the workplace. Quid pro quo sexual harassment could be anything from a promise of a promotion or a raise in exchange for sexual favors to implicit or explicit pressure to accept sexual advances to avoid being terminated or otherwise punished. 
Hostile Work Environment Sexual Harassment: Hostile work environment sexual harassment occurs when an employee is made to feel unsafe or unwelcome in the workplace because of sex-based behavior or sexual orientation. A work environment could be made hostile because of rude comments, offensive jokes, intimidation, or other inappropriate conduct. To qualify as a hostile work environment under the law, the speech or conduct must be so severe or so pervasive that it would make a reasonable employee feel intimidated or unwelcome. 
Employers have a proactive duty to provide protection to workers from sexual harassment. Certainly, a company or organization can be held legally liable if a supervisor sexually harasses a subordinate. That being said, an employer's responsibilities extend beyond merely controlling their managers and supervisors. As an employee, you can bring a sexual harassment claim against your employer if the harasser was a co-worker or even a client/customer.
Is Sexual Harassment a Form of Employment Discrimination?
Yes. Sexual harassment is a clear form of sex-based discrimination. It violates Title VII of the Civil Rights Act of 1964—which is the foundational federal anti-discrimination law in the United States. A worker subject to quid pro quo sexual harassment or hostile work environment sexual harassment has been a victim of sex-based discrimination. It should be noted that many employees are also protected against sexual harassment under state law or even local laws. If you have questions about your rights under Title VII or any similar state statute, an experienced employment law attorney can help.
How to Report Sexual Harassment in the Workplace
Every employee deserves safe and fair working conditions. Sexual harassment should not be allowed to persist. To protect your physical health, psychological well-being, and legal rights, it is important to report workplace sexual harassment as soon as possible. Of course, doing so is not necessarily easy. Not only do sexual harassment victims have to deal with the trauma, but many have fears that they will not be believed or taken seriously. Worse yet, they may even be worried about retribution from an employer. It is illegal for an employer to punish you for reporting sexual harassment. Here are four steps you should take when reporting workplace sexual misconduct:
If You Feel Safe, Tell the Perpetrator(s) to Stop: You have the right to tell the perpetrator(s) to stop the harassment. As a general rule, telling the harasser or harassers to stop their behavior is the first step in reporting a sexual harassment claim. Though, this always depends on the specific circumstances of the case. If you do not feel safe confronting the perpetrator directly, that is not a problem. Your health and safety always come first. You can skip this step and raise your initial complaint directly to your employer.
Document and Record the Sexual Harassment: To the best of your ability, you should document and record any sexually harassing behavior in the workplace. Contemporaneous notes are a strong and persuasive form of evidence in employment law cases. As such, victims of sexual harassment should keep ongoing notes about what happened. Write down as much as possible, including the nature of the harassment, the names of any witnesses, and the adverse impact the experience had on your life. 
Submit a Complaint to Your Supervisor or HR Department: If sexual harassment is severe and if it continues to persist, you should report the matter to your supervisor or your company's Human Resources (HR) Department. Many businesses and organizations have anti-sexual harassment company policies in place to review and investigate these matters. If your company has protocols in place, it is generally recommended that you follow the procedures. Once again, you should carefully document everything that you did to report the issue. Note any conversations you had with your employer or supervisors, including the time, date, and any key details. 
Consult With an Experienced Employment Law Attorney: Finally, you should speak to an employment lawyer who has experience handling sexual harassment claims. Your attorney will be able to review the specific facts of your case, explain your options, and help you take action to get justice. You can file a complaint with the Equal Employment Opportunity Commission (EEOC) or with a state regulatory authority, or you may need to file a lawsuit.
Also known as a wrongful dismissal or a wrongful discharge, a wrongful termination is the illegal firing or removal of an employee. To bring a successful wrongful termination claim, an employee must prove that their rights were violated. Notably, this means more than establishing that they were treated "unfairly"—an employer must have violated federal or state agency regulations.
As explained by the National Conference of State Legislatures (NCSL), employment is assumed to be 'at-will' in 49 out of the 50 U.S. states. Montana is the one exception—though the laws there are still somewhat similar to other states. Under this type of system, employers retain wide discretion regarding hiring and firing decisions. A company does not need a "good" or "fair" reason to remove an at-will employee. Still, they cannot fire a worker for an illegal reason.
When Can You Sue for Wrongful Termination?
You can bring a successful wrongful termination lawsuit if you were fired, laid off, or forced to resign for unlawful reasons. Your employer does not get to make the final call on whether or not a termination was legal. You can file a lawsuit. There are a number of different grounds to file a wrongful termination claim. The most common include:
Discrimination;
Retaliation;
Breach of contract; and
Violation of public policy.
In the context of sexual harassment claims, most wrongful termination lawsuits involve allegations of retaliation. Federal law prohibits employers from taking adverse action against employees who report sexual harassment, file a complaint, or testify as a witness in another employee's lawsuit. If you reported sexual harassment and you are fired or laid off soon after, you may have been the victim of a wrongful termination.
How Do You Prove Wrongful Termination?
Wrongful termination cases are often highly complex. Most companies and organizations are well aware of the fact that they cannot remove workers on discriminatory grounds or in retaliation for reporting sexual harassment. Often, they try to conceal their true motivations with pretextual reasoning—perhaps arguing that an employee was simply removed for "performance" reasons. This raises an important question: How do you prove wrongful termination?
Similar to other employment lawsuits, a successful wrongful termination claim must always be built on a foundation of reliable supporting evidence. The specific types of evidence will vary based on the underlying facts of the case. It could include everything from witness statements to text messages or emails to admissions of culpability by the harasser. Many retaliation cases are also backed by a legal concept known as temporary proximity. If an employee was fired (or treated worse) soon after reporting or complaining about sexual harassment, it gives rise to the rebuttable presumption that those two things are causally related. If you are a victim of sexual harassment you should take legal action and talk to a law firm or an employment law attorney for legal advice. Most lawyers offer a free consultation.