No Business Like Pro Bono Business
How to find an attorneys who represent businesses at a discount
on August 5, 2021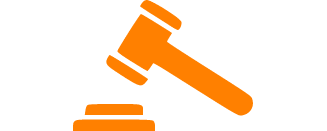 There's a vast difference between the resources of a small startup and a thriving corporation, yet both need legal advice—and that's usually not cheap. As a result, some law firms and nonprofit entities try to represent the have-nots on a pro bono basis (meaning free of cost) or "low bono" basis (meaning at a reduced cost).
"Lawyers care about playing a role in our system of justice. When lawyers participate, the system works better," says John E. Thies, a business litigator at Webber & Thies and past president of Illinois State Bar Association. "So all of us have an innate interest in doing a certain amount of pro bono work. And if lawyers don't, they should."
So how do lawyers decide to take a case at a discounted rate? A number of factors come into play, including their area of law, current workload, and the complexity of the case.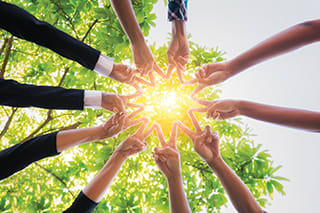 "Is it something we can handle? Are we available to do it at that particular time? What's the source? What is the particular job or task? And in the end, what's an appropriate fee for the circumstances?" Thies says of the criteria he considers. "And if it's a not-for-profit, or somebody who needs a limited amount of help, there's a greater chance that the firm would get involved. But we've handled some very sophisticated cases on a pro bono basis."
The culture and resources of the law firm can be a determining factor as well, says Merri A. Baldwin, a professional liability attorney at Rogers Joseph O'Donnell and former president of the Bar Association on San Francisco. "My firm has plenty of resources if I were to take on a pro bono lawsuit, but a solo attorney or in-house counsel may not have those kinds of resources."
Usually a firm's website will detail its commitment to pro bono and low bono. "Some firms are all about just billable hours," says Patrick T. O'Connor, former president of the State Bar of Georgia and civil defense attorney at Oliver Maner. "In large part, the firm's philosophy about helping nonprofits or indigent people depends on the leadership of the law firm."
Large firms often have pro bono committees that decide which cases their attorneys will take and when. Some firms have pro bono coordinators and/or ask young attorneys to serve as pro bono fellows to gain experience. That doesn't mean a small firm is less likely to take a business case; in fact, it may have more incentive.
"With startup businesses—somebody you're just trying to help get incorporated—oftentimes lawyers have a mixed motive," says O'Connor. "You want to help somebody, but you also think, 'Maybe this business will be successful and one day we'll become legal counsel for this business.' I see that more often with lawyers who are trying to develop a client base, because if you help a business start up and two years from now it's very successful, then the business can pay legal fees and can become your paying client."
"In business, more common than doing something for free is to provide more of a discounted rate," says business litigator and past president of the State Bar of Michigan Jennifer M. Grieco. "Our preference would be to develop that relationship, so that when they have more significant issues, and as they expand and grow, you can be a partner with them."
While O'Connor is at the phase in his career where he's more selective about the work he takes, he still plays a role in giving back. "In Georgia, young lawyers are required to be mentored. They learn about pro bono efforts through the mentoring program and through the Bar," he says. "What I do with the lawyers that I mentor is I tell them that they should seek out pro bono opportunities. But when they find them, they should confer with me or some other more senior lawyer in the firm to make sure it's an appropriate matter to handle."
While you can reach out to firms directly, other routes may be more fruitful.
"If a firm has a pro bono coordinator, then it might be possible to get the firm's attention directly for a pro bono matter," Baldwin says. "But the likelihood of finding representation is going to be greater when a pro bono client goes through an organization, because that organization can run due diligence and make sure the case has merits and the person meets their eligibility guidelines."
Bar associations can often point you in the right direction, as can an online search for terms such as "legal aid society," "lawyer referral service" or "mediation center." Asking other business owners can also be helpful, and business groups usually have resources.
It may take time to find someone willing to negotiate rates and take your case, but it's better than doing it yourself.
"For the majority of cases it would be in a person's best interest to get legal representation to handle a legal matter," O'Connor says. "I've been involved in dozens of matters that were in litigation only because a lawyer was not involved on the front end. And then it winds up in litigation and the cost is much higher and the matter becomes much more complicated. Whereas if the people involved had had a lawyer at the outset, they might have paid some fees, but they would have been much better off."
At the very least, Thies says, "it can't hurt to ask."
"We always do our intake and our calls for free—as far as finding out what the facts are, maybe even looking at some documents, figuring out what it is that they need," Grieco says. "If it is something that's outside our area of expertise, we can't take it low bono for whatever reason, or we are not a good fit for them, we want to direct them to somebody who will. But if it's just a couple hours worth of work to get them started in the right direction, then we're happy to do that. I think that that's one of those things where karma kind of all comes back."
Other Featured Articles
Why attorneys do it, and how you can locate them