Special Immigrant Juvenile Status as a Step to Citizenship
If you're seeking protection, you may qualify
on July 24, 2018
Updated on May 21, 2020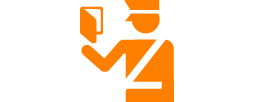 Imagine you were abandoned, abused or neglected by your parents. Now, on top of that, you are alone and homeless in a foreign county. What in the world can you do?
If you are in the United States, and need the protection of a juvenile court, you may be eligible for Special Immigrant Juvenile (SIJ) classification. If SIJ classification is granted, you may qualify for lawful permanent residency—aka a green card.
Though this may sound like the perfect solution, it's not without its challenges. In order to qualify, you have to meet a number of requirements:
You must be present in the United States both when you apply and when the U.S. Citizenship and Immigration Services (USCIS) makes its decision.
You must be unmarried—due to annulment, death, divorce or not having been married—at the time you apply.
You need to have a valid determination by a juvenile court that you are dependent on the court, or in custody of a state agency or individual appointed by the court.
You cannot be reunified with one or both of your parents due to abuse abandonment or neglect; and it is not in your best interest to return to your country.
You're seeking relief due to abuse, abandonment, or neglect—not for the purpose of immigration.
If you are in custody, you must have written consent from the Department of Health and Human Services or the Office of Refugee Resettlement.
If you fulfill all of these requirements, you can then file a petition—an I-360—for SIJ status. It should be noted that, if you are granted SIJ status, this is just the beginning: Once approved, you can apply for a green card.
As with any administrative policy, when leadership changes, so do requirements for approval. While these processes are controlled by law, there are various interpretations of these rules and how they are enforced. Currently, 2018, the executive branch has said that anyone over 18 years of age is no longer under judicial supervision, and therefore no longer qualifies for this type of immigration relief.
This policy can even apply to those over 18 who have been approved for SIJ status in the past and haven't yet been approved for their green cards. If they no longer qualify for SIJ status, this may lead to their removal of all immigrant proceedings and deportation from the country.
Due to the constantly changing nature of these policies, and the complicated mountain of paperwork that must be submitted clearly and perfectly to be successful in this process, make sure you hire an experienced and reputable attorney.
For more information on this area of law, see our immigration overview.
Other Featured Articles
New Yorkers are still able to dream
And how you secure one in Rhode Island