What is Labor Law?
Employers' and employees' rights and responsibilities at work
on August 31, 2020
Updated on February 8, 2021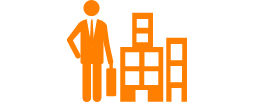 Federal and state labor laws outline the rights and responsibilities of employers and employees across the United States. Whether you are an employer or an employee, it is critical to learn more about the labor laws that govern your workplace, and the ways in which employers and employees have rights and responsibilities under these laws. Many people assume that labor law and employment law are the same, but it is important to recognize that these are distinct areas of the law. As such, when a labor law issue arises, you should have a labor law attorney on your side who has experience handling cases similar to your own. From cases involving union activity and federal union laws to legal issues concerning labor conditions, our firm can assist you.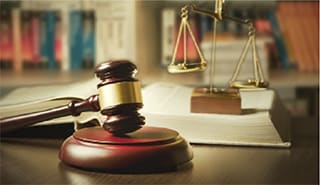 There are two general definitions of labor law in the U.S., or two legal areas involving labor law. First, labor law always concerns labor unions and unionized employees. When workers are members of unions, they have certain rights and responsibilities, as well as certain options for negotiating certain issues pertaining to their working conditions. When an employer has workers who are unionized, it is essential for the employer to understand the ways in which any employment agreements or disputes must be negotiated through the union. The National Labor Relations Act (NLRA) is a federal law that governs most issues pertaining to employees' rights to join and participate in unions, and employers' rights and responsibilities with regard to unionized employees.
Beyond the laws pertaining to labor unions and unionized employees, labor law is also a term that is often used to define the federal and state labor standards or conditions for the workplace. For example, laws govern wage and hour laws, as well as minimum wage laws. Generally speaking, the Fair Labor Standards Act (FLSA) is the federal law that governs most legal issues pertaining to working conditions, and wage and hour issues.
What is a Labor Law Attorney?
A labor law attorney can represent employers or employees in cases pertaining to labor union issues and disputes, or in cases related to labor conditions and claims. Many labor law attorneys will specifically represent employers, while others may primarily represent unions or employees. In some cases, labor law attorneys have experience representing clients in both sides of these cases.
Depending upon the specific legal issue, it may be unlikely that an individual employee would hire a labor law attorney—especially in cases involving unions. When employees are part of unions, the union is tasked with negotiating on behalf of the employees and advocating for employees in certain capacities. Accordingly, if a labor law issue involving unionized employees arises, a labor lawyer would likely be representing either the business that has employed unionized workers, or the union itself. However, in labor law issues concerning wage and hour violations, or violations of child labor laws, it is more likely that an individual employee could seek representation from a labor law attorney.
What is a Labor Union?
Labor unions are organizations made up of workers that engage in bargaining or negotiations with employers on behalf of the employees who are members. Unions can negotiate employee pay, benefits, workplace conditions, procedures for filing a workplace complaint, procedures or requirements for hiring or terminating workers, and taking action in the event of unfair or unlawful labor practices.
Depending upon where you work, you may be required to pay union dues. However, states with "right to work" laws make clear that employees cannot be required to join unions in order to work for a certain employer.
Understanding the National Labor Relations Act (NLRA)
As we mentioned above, many labor law cases involve the National Labor Relations Act. The NLRA is a federal law that gives employees the right to join a union, form a union, decide not to form or join a union, and to engage in activities that are designed to improve their working conditions. Most private employers are covered by the NLRA, which means that most employees in the private sector have these rights to unionize and engage in union activities under the NLRA. However, government employees, independent contractors, agricultural workers, and certain other types of workers are typically not covered by the NLRA. The NLRA is enforced by the National Labor Relations Board.
It is important to know that the NLRA provides protections to workers in both union and non-union workplaces. To be clear, while the NLRA does grant employees certain rights when it comes to forming or joining unions, or participating in union activities, it also provides protections to employees who are employed at a non-union workplace who want to engage in activities that are designed to improve their working conditions. For example, employees at union and non-union workplaces have rights under the NLRA to share information with one another about labor conditions, and to create and sign petitions concerning workplace conditions (among other kinds of activities). The type of activities that are protected by the NLRA are known as "protected concerted activity." According to the NLRB, the following are examples of protected concerted activity:
Talking to co-workers about wages and benefits;
Circulating a petition to seek better hours or better pay;
Collectively refusing to work in unsafe conditions;
Talking to the media or a government agency with other coworkers about your labor conditions;
Generally speaking, to have these protections, employees must act together. However, when an employee acts alone but on behalf of a group, the NLRA may also provide protections. The NLRA prohibits employers from taking any kind of retaliatory, adverse actions against employees who engage in protected concerted activity.
Learning More About the Fair Labor Standards Act (FLSA)
The Fair Labor Standards Act is a federal law that "establishes minimum wage, overtime pay, recordkeeping, and youth employment standards affecting employees in the private sector and in Federal, State, and local governments." The FLSA requires all of the following:
Minimum wage of at least $7.25 per hour (although many states require a higher minimum wage, which we will explain below);
Overtime pay of at least one and a half times the regular rate of pay once an employee works hours beyond 40 hours in a workweek;
Employers must display a poster for employees to see that outlines FLSA laws;
Employers must engage in recordkeeping, which includes keeping records of employee time worked and employee pay; and
Limitations on child labor, including types and hours for workers aged 17 and younger.
Employers and employees in all U.S. states have rights and responsibilities under the FLSA. However, many states provide greater protections for employees than the FLSA does. The FLSA does not require meal or break periods, although it has regulations on these "rest" periods if employers do provide them. The FLSA does not require paid sick leave. The FLSA also does not require employers to provide vacations or holidays, and it does not have any specific requirements for part-time employees. However, many states do have laws that require rest periods or vacation and holiday pay, that consider part-time employee rights and responsibilities, and other issues that are not regulated by the FLSA. Both employers and employees should understand how the FLSA applies to them, but they should also be familiar with state-specific laws concerning labor conditions.
Filing a Federal or State Labor Law Claim
Employers and employees should know that labor laws often involve state laws in addition to federal laws. As the U.S. Department of Labor explains, states across the country have enacted state-specific labor legislation, and many states have their own laws concerning minimum wage and minimum paid rest and meal periods that provide employees with more rights than the FLSA. Many state wage and hour laws look similar to the FLSA, but they may have additional protections or benefits for employees. In particular, many states go above the federal minimum wage, and it is critical for employers to know that they must abide by state laws that provide more benefits than federal laws in most situations. To be clear, when states provide more labor condition protections for workers, the employer cannot choose between state and federal law—state law will typically apply.
Just as states have specific wage and hour laws, many states also have state-specific labor relations laws that are similar to the NLRA. These laws guarantee employee rights concerning unionizing, collective bargaining, and strikes. Many state-specific labor relations laws also prohibit certain labor practices by employers.
If you are an employee and you have concerns about your rights or responsibilities under federal or state law, or if you are wondering about your eligibility to file a claim, you should speak with a labor law attorney about your options for filing a federal or state claim. When employers are facing a claim from an employee, or need more information about state-specific labor and union laws in order to remain in compliance, it is essential to seek advice from a labor law attorney.
Contact a National Labor Law Attorney Today
If you have questions about a labor law issue, you should not hesitate to get in touch with an experienced national labor law attorney. One of the lawyers at our firm can discuss your specific labor law issue with you today. Whether you have questions about or need assistance with a claim under the NLRA or the FLSA, or you need assistance with a state-specific labor law issue, one of our labor and employment law attorneys can assist you.