How to Compete With a Non-Compete in Washington State
It's going to be tough
on July 1, 2019
Updated on February 8, 2021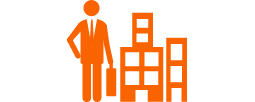 Since January 2015,
at least
three
bills
aimed at restricting non-compete agreements have made their way to Washington's House of Representatives.
They've all stalled.
Generally, non-compete agreements are associated with sales and higher-paying positions—where you're entitled to insider information—particularly in the insurance, tech and medical industries. Often, they're included in an initial offer; in Washington, non-competes aren't valid after initial employment unless you're given "additional consideration." Typically, that means a raise or non-monetary compensation like stock options.
"If you get promoted and have to sign one, the promotion is considered enough of a perk," she says. But if the company has just decided to institute them, and you're not getting a promotion, you still have to get "some kind of consideration." Just keeping your job is not enough.
When facing a non-compete, consider how reasonable it is.
According to Bloomfield, a non-compete that prohibits you from working for one to two years isn't outside the scope of reasonability, as long as its terms aren't too broad.
Haynes has seen "tech-related non-competes that say an employee can't work in tech for three years within a 75-mile radius. But they don't define tech, which can mean everything from coding and creating software to selling a cell phone." These clauses are typically narrowed or rejected by courts.
"There's this tension because the employer is typically wanting to make these as broad as possible," adds Bloomfield, "and the employee is trying to define it as, 'Look, here's what I did for you, and what's reasonable to protect me from going and stealing all the business I was doing for you to my new employer.'"
Employees should tell their new employer if they're subject to a non-compete, but the obligation is on the new employer, as they could get sued for interfering with contractual expectancy. Some employees, says Haynes, don't think about telling their new employer, or they think the new employer won't find out, but "all hell breaks loose when your new employer gets a call or a cease and desist letter from a lawyer."
What may be reasonable in one non-compete may not in another.
Bloomfield has seen businesses help employees litigate non-competes if they believe they're unreasonable. She also says it's possible for employers to hire employees from competitors subject to non-competes, and then pay those workers to stay home until the non-competes wear off.
Haynes has witnessed some recent state appellate court decisions uphold non-competes that last for four years. "It's surprising because most people are moving in the other direction," she says. "But those tend to be in circumstances where someone has very high training or access to very confidential information."
Other Featured Articles

Motor Vehicle Accidents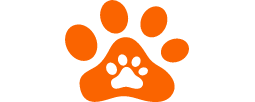 Animal Bites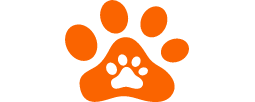 Animal Bites