Ask Super Lawyers Answer Page
Showcase your expertise online with an Ask Super Lawyers Answer Page. This advertorial spin on a traditional Q&A uses professionally written content to direct consumers with a specific legal issue to your personal Answer Page. This marketing solution can help generate new business by creating an online presence to grow your audience.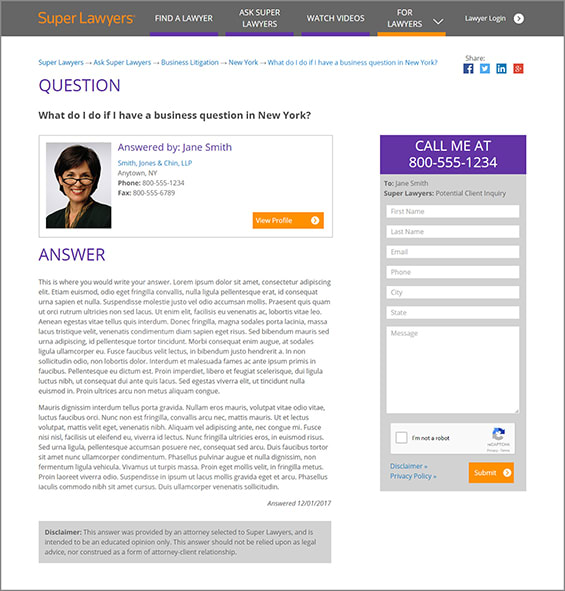 Features
Responsive design for mobile, tablet and desktop viewing
Attorney contact information and photo
Links to SuperLawyers.com online attorney profile and firm website
Strategically placed contact form
Custom answer written by professional content strategist
Please Note: A Premium Online Attorney Profile is a prerequisite for the purchase of an Ask Super Lawyers Answer Page.
Other Online Opportunities