New Mexico publication information
Selected attorneys, Top Lists, publication information, and digital editions of the latest Super Lawyers magazine.
New Mexico
Top Lists
More New Mexico Top Lists
2024 Super Lawyers key dates
Selected attorneys notified after:

October 25, 2023

Data verification due:

January 22, 2024

Selected attorneys can announce their selection on:

April 8, 2024
Dates may be subject to change
Publications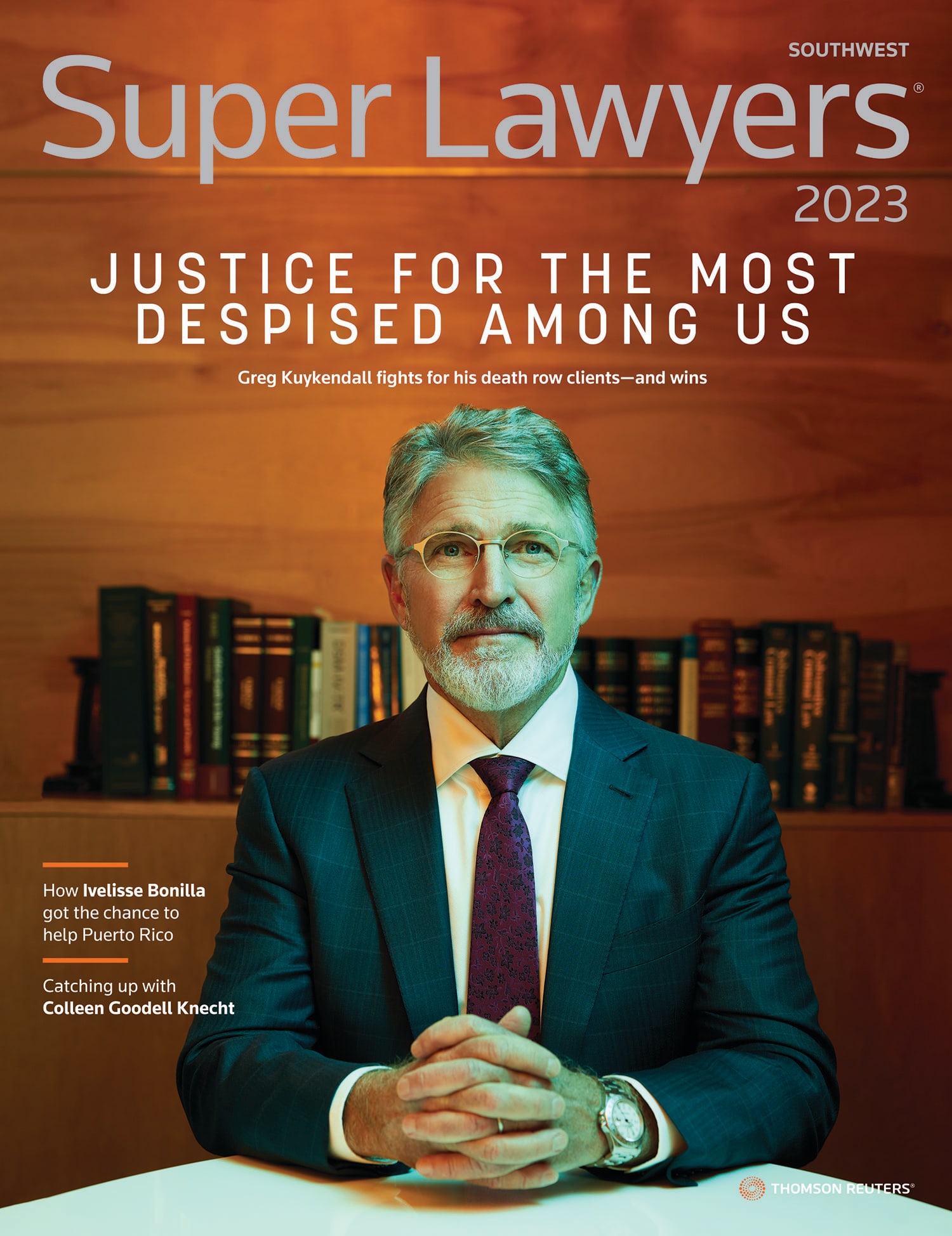 Lists published: Southwest Super Lawyers and Southwest Rising Stars
Readership: 187,500
Total readership: 187,500
Disclaimer
Lawyer Advertisement 16-701
Any certification by an organization other than the New Mexico Board of Legal Specialization does not constitute recognition by the New Mexico Board of Legal Specialization, unless the lawyer is also recognized by the board as a specialist in that area of law.
New Mexico Rules of Professional Conduct Rule 16-704(D) (2002).