Attorney Top Lists selected in Maryland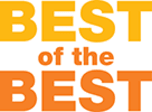 Each year, Super Lawyers recognizes the top lawyers in Maryland via a patented multiphase selection process involving peer nomination, independent research and peer evaluation. Maryland lawyers who receive the highest point totals during this selection process are further recognized in Maryland Super Lawyers Top Lists. Browse the Maryland Top Lists below to ensure you are selecting the "best of the best" attorney!
Current Maryland Top Lists
No current Top Lists available in this market.
All Maryland Top Lists
Top 100: Maryland Super Lawyers: 2012 - 2024
Top 50: Women Maryland Super Lawyers: 2012 - 2024
Top 10: Maryland Super Lawyers: 2007 - 2024
Top 25: Women Maryland Super Lawyers: 2007 - 2011
Top 50: Maryland Super Lawyers: 2007 - 2011