Attorney Top Lists selected in Mid-South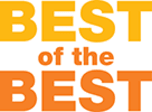 Each year, Super Lawyers recognizes the top lawyers in Mid-South via a patented multiphase selection process involving peer nomination, independent research and peer evaluation. Mid-South lawyers who receive the highest point totals during this selection process are further recognized in Mid-South Super Lawyers Top Lists. Browse the Mid-South Top Lists below to ensure you are selecting the "best of the best" attorney!

This market includes Alabama, Arkansas, Birmingham, Memphis, Mississippi, Nashville, and Tennessee.
Current Mid-South Top Lists
No current Top Lists available in this market.
All Mid-South Top Lists
Top 50: Nashville Super Lawyers: 2012 - 2023
Top 50: Memphis Super Lawyers: 2006 - 2023
Top 50: Birmingham Super Lawyers: 2018 - 2023
Top 100: Tennessee Super Lawyers: 2006 - 2023
Top 50: Mississippi Super Lawyers: 2006 - 2020, 2022 - 2023
Top 50: Arkansas Super Lawyers: 2006 - 2023
Top 50: Alabama Super Lawyers: 2016 - 2023
Top 50: Women Mid-South Super Lawyers: 2011 - 2023