LaBella Alvis Will Try Almost Anything
Just don't ask her to play the piano for you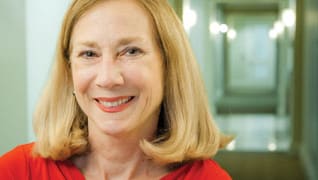 Published in 2013 Alabama Super Lawyers magazine
By Emily White on May 1, 2013
Q: Talk to me about the breadth of your practice.
A: I've done a lot of different types of litigation—aviation, liquor liability, trucking cases, automotive defense work. In the late '90s, I left full-time practice to be at home with my kids for four years. When I came back after a divorce, a lot of clients I had been representing before weren't available. I really kind of had to reinvent myself. I was 50. I knew that I enjoyed courtroom work.
Now I do a lot of work in medical malpractice. The nature of medical malpractice claims means that they do [go to trial] more often than not. Because settlement can be such a negative thing for the doctor, they're going to roll the dice more often and try the case.
Q: How do you go about educating yourself on a case?
A: I ask a lot of questions. I've never been shy about showing that I don't know something because I approach it as, "You can't know everything." You've got one life to live, and you might as well do as much as you can while you're on the Earth. I've got a case where I actually went through the scuba diving certification process. The case involved an injury sustained while diving. My client [the scuba diving certification company] wanted me to understand what it was like to learn how to scuba dive.
Going through the certification process ended up being very instrumental in my understanding the issues in the case.
Q: So you work best when you immerse yourself in the world of your case as much as possible?
A: Yes. I guess I am unusual in that way. In another case—this was years ago—I went down into mines to watch how conveyor systems work. In this case, a woman was on top of a conveyor system in an underground mine, and somebody started the conveyor. She actually went through a transfer component of the conveyor and was scalped as part of the incident. I was like, "Well, why didn't she just jump off?" So my client—I was defending the manufacturer who made the mining equipment—wanted me to go down into the mine in order to better understand the process. I'm very claustrophobic so it was really difficult for me to do it. But when I was down there, I found that the conveyor belt went so quickly. It also would go up very high, and it was very dark. So I could understand the issues a little bit better in terms of why the plaintiff in that case didn't just jump off.
Q: I understand you have a record as a champion horse jumper.
A: When I quit to stay at home with the kids, I started riding horses because that was one of my lifetime dreams: to jump a horse at a horse show. That was something I always wanted to do as a child. Even though I trail rode, I never seriously had ridden. So, I started riding when I quit work. And I got very competitive. The last year that I truly competed in jumping was two years ago, and I won two out of four of the top divisions in the state, competing primarily against professional trainers. Now I'm competing in dressage.
Q: Do you find a similarity between your work in the law and this other kind of win or lose situation?
A: I do. I think one reason I was able to compete so well against the professionals, even though, for example, they will ride their horses six, if not seven, days a week—I'm lucky if I get out to the barn twice a week on the weekends—but I would go up to the top of the grandstand and look down and analyze my jumps, so that I could figure out how to shave seconds off. If you cut a corner just a fraction of a second quicker than somebody else, it could make the difference in first and second.
All riders will walk the course, as you've probably seen people doing. You can't take your horse around, but you can walk the jumps to try to figure out how you're going to approach them. I would be the only one that I ever noticed that would go up high and look down and then analyze the course from that perspective.
Q: Have you always been competitive?
A: Always. I am competitive when I get to trial, then I am trying to win that case. I do everything ethically to do it, but using all the ethical rules, I am going all out to try to win that case. 
My daddy was very competitive. He was a dentist, but both he and my mother went to law school. They went at the same time, around 1953.
Q: Not many women went to law school in those days.
A: No, my mother was one of very few. Then she had me and my twin sister in 1955, so she did not complete law school at the time. She had four kids. When my twin and I were in college and my two younger siblings were in high school, my dad was killed in a Jeep rollover accident. She went back to the same law school at night and got her degree, although she never did end up practicing law. They recognized her as she graduated as having been the longest attending student at the school because she spanned from '53 to about '77 or '78.
Q: Talk a little about your day-to-day life in practice, when you aren't in court. How do you go about finishing what you need to finish?
A: Well, I'm a real efficiency nut, which my dad was, too.
I have a kitchen timer that's outside my door when I'm trying to get something done inside my office. The young lawyers, we've found, they didn't like not being able to have access to me when they want to, but this kitchen timer works because they can look at it and see that in 30 minutes LaBella's going to be finished and they can come in. And email is a real challenge to me because I would rather communicate face to face. Years ago you'd send a letter. It would take three days to get there. They would read it; have their secretary type a response. It would take three days to get back.
I've likened emails to having a baby. At the end of the day when those children are infants, when somebody comes in and says, "What did you do all day?" You're like, "Gosh, I never sat down, but what did I do all day?"
People generally say about me that I cram way more into a day than I really should, and as I get older, I'm starting to really feel that a bit. Sometimes I play the piano just for myself to take the stress off at night. As much as I like to compete, I'm very shy about my piano playing. I mean I don't even let my kids sit in the room with me. If they're in the next room, that's OK. But if somebody's sitting in the room with me, it makes me very nervous.
Search attorney feature articles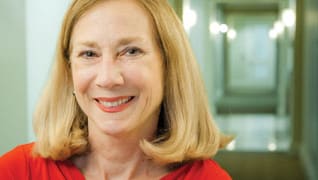 Featured lawyers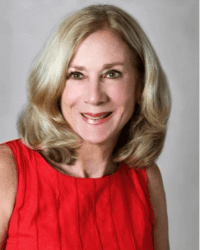 Top rated Medical Malpractice lawyer
McCallum Hoaglund & McCallum, LLP
Birmingham, AL
Helpful links
Other featured articles
Joanna Adu connects with clients caring for loved ones with disabilities
Unlikely education cases taught Skyler Hutto a thing or two
Her approach to folk painting and family law is just right
View more articles featuring lawyers
Find top lawyers with confidence
The Super Lawyers patented selection process is peer influenced and research driven, selecting the top 5% of attorneys to the Super Lawyers lists each year. We know lawyers and make it easy to connect with them.
Find a lawyer near you