Q&A: Morris Dees
Morris Dees, co-founder of the Southern Poverty Law Center in Montgomery, has squared off against Klansmen, neo-Nazis and militant organizations. He has won millions for his clients and disbanded hate groups across the nation. At 72, he could retire today—but he chooses to continue the fight.
Published in 2009 Alabama Super Lawyers magazine on May 4, 2009
Updated on December 11, 2019
Super Lawyers: You were a self-made millionaire by age 29.
Morris Dees: I had the great fortune of running into [the late] Millard Fuller, who later went on to found Habitat for Humanity. He, like myself, grew up in a rural area of Alabama, and so at the University of Alabama Law School, we joined forces and started several small financial ventures that later blossomed into a major national corporation, Fuller & Dees Marketing Group, with offices in Chicago and Montgomery. I purchased him out in 1965. Then I sold the company in 1969 to the Times Mirror, the parent company of the Los Angeles Times.
SL: It's widely reported that in 1967 you entered a Cincinnati airport a businessman and left a civil rights advocate after reading a book on Clarence Darrow.
MD: That may not be the epiphany that it sounded like. Before I happened to be snowbound in the airport in Cincinnati, I was already doing civil rights cases. I had been president of the Alabama ACLU. I had a successful business and had enough money to live the rest of my life on. My real love was the law. And so reading the story of Clarence Darrow, who gave up a great legal career with the railroad industry and started representing the people who were striking against the railroads, was quite moving and inspiring to me. It was the mentorship that I needed to get the courage to completely get out of the business world and go full-force as a civil rights lawyer.
SL: You are a civil rights hero to so many. Who are your heroes?
MD: My mother and my father—but especially my father, who had to drop out of school to support the family. He was a hero in the sense that he had eight or nine brothers and sisters and a couple of them were members of the Ku Klux Klan. His brothers disliked him because of his close relationship with black people in the community. We were tenant farmers, and worked in the fields alongside blacks. He'd invite them into our home to sit at our table. That was just something you didn't do in the 1940s and '50s in Alabama.
SL: You've received numerous death threats throughout your career. When have you been most terrified?
MD: I didn't get into this line of work to get shot at or have people go to prison for trying to conspire to kill me or burn our building. I was most enraged when our building was set on fire in 1983 and I had to drive in from the country trying to think, "Who might have done this?" It took 18 months to catch him. I was absolutely incensed that they would torch our building and could've burned people if they had been working late.
As far as fear? I don't have any fear of these people. They're cowards. If they're going to sneak around your back, you can protect yourself from just so much. We've had enormous support from law enforcement. This may not be so smart, but usually when there's some serious threat—I live in a rural area—I get my gun and go on the hillside, and if I've got a little time and night-vision binoculars, I just get a look at them myself.
SL: What was it like to work as national finance director for President Jimmy Carter?
MD: I had a lot in common with President Carter. He's 10 years older but grew up in Plains, Ga., which he describes in his book—An Hour Before Daylight—and it's almost identical to the way I grew up. Very little changed in the '20s and '30s, '40s and '50s in the Deep South, in the farming community with blacks treated as second class. His father, much like my father, was a fair guy and a respected man in the community. Jimmy Carter was a friend before he ever ran for the Georgia Senate.
SL: Have you reached the capstone of your career?
MD: I certainly have had my share of victories and pats on the back and awards. But the greatest reward is to look into the face of somebody you've helped who would otherwise be powerless and have few champions, and to be able to go up against the powerful and the rich and violent people and gain a sense of justice.
SL: Have you tried forgiveness toward the people you've prosecuted?
MD: I think that's an important part of my whole philosophy. Of the dozen or so cases we've handled against hate groups, I don't think there's been one that we've won without having someone within the group turn in evidence and try to testify for us.
In one major case, we represented 60 marchers who got beat up by the Klan in Decatur, Ala., in 1979. The litigation went on for at least 10 years and resulted in indictments, and a bunch of people went to prison. As part of the settlement, a bunch of Klan leaders—some still in the Klan, some not—agreed to meet with some of the blacks they attacked as part of a brotherhood/sisterhood meeting, and they did. It was very satisfying to see one of the guys who had been swinging a club in the streets with his arm around the black leaders. The Klan leader, Terry Tucker, said, "We should have been meeting like this more in a better world."
Other Featured Articles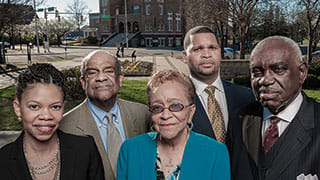 'We've Come a Rather Remarkable Way'
An oral history of civil rights and the African-American bar 60 years after Montgomery Featuring Kendall C. Dunson, G. Courtney French, Fred D. Gray, , Derrick A. Mills, Kenneth O. Simon, Stephanie Mays, Danielle Ward Mason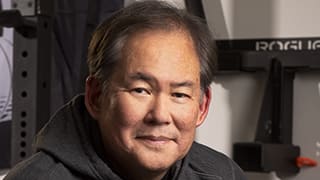 Heavylifting
Russell Aoki has built a reputation for taming terabytes—and set a record in deadlift Featuring Russell M. Aoki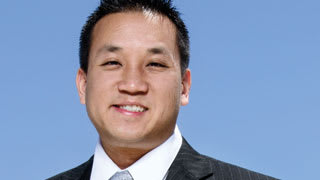 My Lawyer, the Doctor
A funny thing happened on the way to Bryan Wahl's J.D.; he got an M.D. Featuring Bryan W. Wahl