Saltwater in His Veins
Allen E. "Teeto" Graham uses his background in shipbuilding and the seafood business in his maritime practice at Phelps Dunbar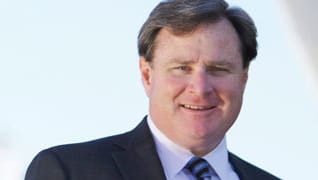 Published in 2012 Alabama Super Lawyers magazine
By Nyssa Gesch on April 30, 2012
Q: Your name is Allen, but you go by Teeto. How did you get that name?
A: Teeto is a nickname that I've had since forever, as long as I can remember. There are a couple of stories about how I received the nickname, but I think that it boiled down to: I wanted to be "Tonto" on The Lone Ranger when I was a baby, and I mispronounced it "Tee-to." My father was in the seafood and shipbuilding business at the time and he built a boat and named it "The Little Teeto," and of course the name stuck at that point.
Q: What inspired you to choose law?
A: I have an engineering degree from The University of Alabama and I had worked with the General Motors plant in Tuscaloosa as an engineering intern in the packaging department. I had an offer to go there out of school, but I knew that I didn't want to be Engineer No. 4,083 with Huge, Large Corporation. I knew I wanted to go to postgraduate school and the options were master's in engineering, business school or law school. Of the three, law school seemed the most different from what I had been exposed to in the past, and also was three years rather than two or one, and so I wouldn't have to start working yet. At the time, that seemed like a good thing.
Q: Once you got there, did you end up enjoying it?
A: Well, I went with no intention of practicing law, but just using law school as a basis to enter business. Clerking in the summer time, with different law firms, I got to enjoy it and took a job with a law firm out of law school and fell in love with it.
Q: How did you end up choosing maritime law?
A: Like I said, I have an engineering degree, and I grew up in the shipbuilding and seafood business on the coast, in Pascagoula, Mississippi, and I knew that I wanted to remain near the water and [do] something associated with water. I had a captain's license at the time and worked many years onboard boats in the Gulf of Mexico, so I wanted to keep some saltwater in my veins. I knew that if I focused on admiralty and maritime law in law school, I would accomplish that. So, I went to Tulane for law school and then did a lot of maritime courses through law school, but then stayed an extra year to get a master's in admiralty and maritime law, with an aim to stay on the coast.
Q: Can you tell me a little bit about your experience in the shipbuilding and seafood industry?
A: My father was a small-businessman, with a number of small businesses. One of his businesses was shipbuilding—a small shipyard in Pascagoula, Mississippi, where he built maybe 40 or 50 boats through his career. And I worked on that shipyard. He had another business operating oil boats in the oilfield, in an oil patch out in the Gulf of Mexico and I worked on some of those boats. He had another business where he had 70-, 80-foot shrimp boats shrimping in the Gulf of Mexico, and I shrimped on some of those boats and did boat repairs for those boats. He also had a seafood processing facility in Pascagoula, Mississippi, where he'd unload shrimp and process it for further distribution, and I worked in those facilities for him as a child, I worked with him from an early age on, through my school years.
Q: And that gave you the necessary background for working with clients in this practice area.
A: Background and [ability] to deal with clients—in particular shipyard clients. I've done it. I've welded, I've shipped it, I've pipe fitted, I've worked in the villages. I mean, I've done it all in a shipyard, even creating bid packages and contracting. I did that before I even went to law school, so I have plenty of experience. [My background] helps me with shipyard clients and helps me with the claims for personal injury or death arising out of shipyard or ship repair activities, something I do some of in my practice as well. For whatever reason, I've migrated my practice to more of heavy industry. I suppose it has to do with my background, but, with shipyards, waterfront activity, vessels, ships and then even industrial facilities like the seafood processing plant I grew up in. I am certainly comfortable in those settings.
Q: Do you have a most memorable case?
A: If you had asked me that 10 years ago, I would give you a different case than maybe today, but I suppose if I had to pick one … I was assigned a pro bono case through the Mobile Bar Association's pro bono program. It was a car-wreck type case, but I wound up, in that process, assisting that pro bono client. He had had his license revoked due to an accident where he did not have insurance, but the accident was not his fault. I wound up filing a lawsuit on his behalf and winning the case—well, we settled the case, but we settled it with a significant payment to him as an injured party and with damage to his vehicle as well, and wound up getting his license back for him. To go from pro bono client—having been involved in a car wreck, losing his driver's license and allegedly owing a bunch of money—to winning his license back and a flip, complete victory, if you will, was pretty memorable, for sure.
Q: Is there a certain kind of case that comes up more than others in your practice?
A: I did a lot of longshore claims early on—I say I cut my teeth in longshore claims—and then I did a number of Jones Act claims and those seemed more frequent. More recently, it seems to have been product liability or more commercial litigation type cases. All within the heavy industries of shipping, vessel moving, operating, vessel construction or maybe industrial processing facilities. I would say, no, there's not necessarily a more frequent case, because today I might have a Jones Act case and back then I might've had a product liability case; it seems like, more recently, it's a little bit of a more complicated case.
Q: Can you talk more about what the Jones Act cases are?
A: The Jones Act is an old statute, I think it was enacted in 1920, and it is a workers' compensation scheme, put in place for seamen against their employers and vessel owners. A seaman does not have a workers' compensation claim if he's injured at work; he has a Jones Act suit for negligence against his employer. The employer is not supposed to pay on that claim, Jones Act claim, unless he is at fault for the injuries sustained. So the Jones Act is a fault-based injury compensation system for seamen.
Q: Do you primarily represent the employer, then? Or do you represent the employees as well?
A: Primarily the employer and/or their insurance company. The employer through their insurance company is the most often, but I have, in the past, from time to time, handled a Jones Act case for a plaintiff.
Q: Do you spend a lot of time in the courtroom?
A: I wish! I don't get to spend near as much time in the courtroom as I would hope, or even as I used to, for whatever reason. It seems like employers, insurance company and businesses, seek to control the outcome of their claims instead of gamble the outcome of their claims. I wish that weren't really the case, but that seems to be more common. The stats are that 98 percent of all cases settle before trial, I think.
Q: So earlier on in your career, you spent more time in the courtroom?
A: It seemed like it. Now it seems like the cases are bigger and there's less opportunity to be in the courtroom from a sheer frequency standpoint, but by the same token, the cases seem bigger. And when the cases are bigger, it seems like companies—insurance companies, employers, corporations—are less willing to gamble the outcome. And maybe plaintiffs are more willing to accept a settlement and they're less likely to gamble the outcome; they can't afford to lose.
Q: Did anything about practicing law surprise you or differ from what you expected?
A: Yeah: liking it. I wasn't expecting I would like practicing as a lawyer when I was going into law school. Lawyers seem to get such a bad rap and maybe I was thinking I didn't want to be a part of that, but, the fact of the matter is, we get a bad rap for all the wrong reasons in my view.
Q: What is the most challenging part of your job?
A: The administrative part is challenging for me. I feel like, on a day-to-day basis, I need to be advancing my clients' causes, whatever they may be, and moving forward in those efforts. I just find that doing the administrative side of the law practice is kind of contrary to what I should be doing in advancing the clients' interests. I feel like it's looking in the rearview mirror more than it is looking forward.
Q: What is the most rewarding part about being a lawyer for you?
A: Well, helping people or clients work through their difficulties without, you know, bullets and a riot—that's part of what makes this country so great. People don't really give lawyers the credit in the system that I think they ultimately deserve, but the reason why you see rioting in the streets of cities [elsewhere], and car bombings and Molotov cocktails, is that they don't have an organized system for resolving their disputes that they believe in. And whether that's civil disputes that I wind up practicing day-to-day or political disputes—the voting booth, whatever it is—our system, here, works, and I appreciate that. I find it rewarding to participate in.
Q: What do you do in your free time to unwind from your practice? You mentioned that you had a captain's license. Do you still sail?
A: I let my captain's license expire; keeping up with that's hard, you have to do sea time to do it. But I do have a boat; I have a boat that I spend a lot of time on. I do a lot of hunting and fishing, and I have a 15-year-old and a 5-year-old that I absolutely enjoy chasing around, and so they keep you on your toes. I do a little snow skiing, but not much, and I do a lot of college football games.
Q: Will you be getting your 5-year-old son involved with boating as well?
A: I've already started that. In fact, my aim for the early summer, this year, he wants to go shark fishing. So I gotta go catch him a big shark. [Laughs]
Search attorney feature articles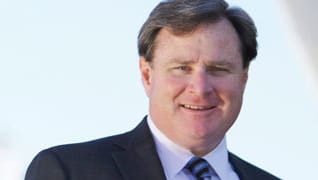 Featured lawyers
Helpful links
Other featured articles
Karl Tilleman is as sure a shot in court as he was on the court
That would be in front of a jury
Dawn Estes tears it up, both at her women-owned powerhouse and with the band
View more articles featuring lawyers
Find top lawyers with confidence
The Super Lawyers patented selection process is peer influenced and research driven, selecting the top 5% of attorneys to the Super Lawyers lists each year. We know lawyers and make it easy to connect with them.
Find a lawyer near you