The Art of Reversal
Appealing court decisions, Rhonda T. Chambers searches for the flaw in the reasoning and gets the courts to take a second look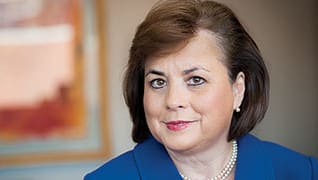 Published in 2014 Alabama Super Lawyers magazine
By Emily White on April 28, 2014
Q: In 2013 you wrote an article for The Alabama Lawyer about the fact that, in Alabama, the court does not need to write an explanation of their decisions if the appeal is denied.
A: Yes, it was an appellate rule. I think it is Alabama Appellate Rule 53 that was added, back in the 1990s, and I think the intentions were good. There were cases that needed to be decided, or could be decided, without writing an opinion. Those were maybe landline dispute cases or cases that were tried before a judge, without a jury.
All those kind of cases lend themselves to being appropriate for affirming without an opinion. I think what had happened is, over the years, the court has strayed away from that and has started affirming cases without writing an opinion on a whole broad spectrum. … I don't want to say that they're abusing the rule, but …
Q: I understand Alabama is one of the only states where this is still allowed. In the article, you render it as a form of secrecy that is ultimately harmful.
A: Well, I think, yes, it is a form of secrecy. It is cloaked in secrecy, because without an opinion, nobody knows the rationale or what led the court to reach the decision that it did. The only people who know that it was affirmed without an opinion are the actual lawyers that were involved in the case.
After I wrote that article, I started looking at the release lists. I can access the trial court docket sheet, and I can see what the order was that was appealed from, whether it was a summary judgment or whether it was a verdict entered on a jury award. There have been some jury verdicts that have been affirmed without opinion. These [undocumented decisions] are something I have started keeping track of.
Q: So, you're like a watchdog at this point?
A: Yes. I'm not sure what good it will eventually do me. But I am watching it. For myself.
Q: And you're watching because you believe people need to be able to see the rationale of the court, it needs to be transparent?
A: If you go through all the effort and the time and the expense to file all those briefs, the parties would like to see a written opinion from the appellate court … and that cuts both ways for plaintiffs and defendants.
Q: And maybe these unwritten cases could set precedent.
A: There is the doctrine of stare decisis. This means that the law as established should remain the law as established, and, obviously, you've got to be able to have a written opinion. A written opinion has precedential value, not only of that case, but for other cases.
Q: In 2010, you ran for an open seat on the Alabama Supreme Court as a Democrat.
A: Yes. It is difficult to raise money.
It was a great experience to run. It was a great experience to get out and to meet all the people that I met, but I didn't—I just did not like the process. I didn't like having to … Well, I couldn't directly ask for money, but you had to indirectly ask for money, and I hated that process.
Q: Tell me about your background before becoming an appellate attorney.  
A: I graduated from high school in 1980 from Hewitt-Trussville High School. My dad was a policeman for the city of Birmingham, and he actually was shot in the line of duty and was disabled. So, then he went into the insurance business, and my mother has always worked in education. … So very, I guess, public-centered background.
I had been out of high school three years, I just decided, "Why not me? Why not go to law school?" So I went to college and graduated from Judson College in Marion, Alabama. It is an all-women's Baptist college, and that was a great experience. It helped me excel, being in an all-women's environment. … I went straight to law school at Cumberland School of Law [and] graduated there in 1989.
Q: Describe what it was like to enter the conservative legal world of Alabama.
A: After I graduated from law school, I clerked for the Alabama Supreme Court for a year, and I worked for Justice Oscar W. Adams Jr.
He was the first African-American elected to statewide office in Alabama. It was Justice Adams who kind of planted the seed for me that I wanted to work in the appellate area, and he's the one who kind of made me think that I might, one day, be a justice on the Alabama Supreme Court.
When I finished my clerkship with Justice Adams, I went to work at Rives & Peterson, and that's primarily a defense firm. I started doing the firm's appellate work. … I ended up starting, in conjunction with another lawyer, an appellate practice section there at Rives & Peterson. I did exclusively defense appellate work. Eventually I left that firm and now I'm at Taylor & Taylor, where I do exclusively plaintiff's work. I've been here 14 years.
Q: Well perhaps what's exciting must be when you're going to your computer and, all of a sudden, you find an error in the logic.
A: I can spend all day long researching a particular issue and then get a Eureka moment … something that supports the argument that I want to make.
The other thing too about being an appellate lawyer: The brief usually is the strength of the appeal. That's usually our only shot that you have at communicating with the appellate court … because oral argument is so rare. But the Alabama Supreme Court has been granting more oral argument, at least in the past year.
 I had the opportunity to argue in front of the court at a special session that they had at Judson College. Judson is celebrating its 175th anniversary this year. As part of that celebration, they invited the Alabama Supreme Court to come hold a special session there at Judson, and the court set two cases to be heard as arguments that day, and I was able to argue one of the cases. It was an insurance bad faith case.
That was a great experience, to be able to go and argue a case back at my alma mater … and to have all the girls who go to college there watch the argument, and there were a lot of high school students there, from the Marion community. I hope that, by watching the argument and knowing that I went to school there, it might have led some of them to think, "Hey, why not me?"
Q: Why don't we talk about some specific cases?
A: I actually went back and did a search on all the cases that I've been involved in. It floored me to see the number. Going back and looking at the list, it just jogged my memory on a lot of the cases that I handled a long, long time ago.
I guess if I were to talk about one that probably stands out the most, I filed an amicus brief—this was in 2003—I filed an amicus brief for the National Crime Victim Bar Association in a case of Newman v. Cole. In that case, this 16-year-old boy was beaten to death by his father, primarily, and his mother filed a wrongful death suit against the father and stepmother. At the time, Alabama had the strictest doctrine around of parental immunity, which meant that, basically, kids can't sue their parents for any damages.
I filed an amicus brief along with a couple of other parties, and we actually had oral argument in the case before the Alabama Supreme Court, and they ultimately abrogated the doctrine, in part, and carved out an exception to where a minor could sue his parents in a case where the parent intentionally or willfully injures the child.
Q: So, even though the child was killed your work changed the law, it set precedent?
A: It did. And [working on the case] I was surprised to see that most states have in some way either completely abrogated that doctrine or at least partially, and Alabama, at the time, was still one of the few states that had that strict doctrine of parental immunity.
Q: Describe a typical day.
A: It is not very exciting. There are some days it is 7 a.m. to 7 p.m. in front of my computer all day long, either researching an issue or reviewing a record on appeal or writing. Appellate work is much more than simply handling cases on appeal. I can get in at the trial level and help with strategy and issues identification, even at the trial court.
I might go with our lawyers here [at Taylor & Taylor] when they go to try a case, and I assist them with their jury instructions … if I see where we might win, and if I see where we might lose. I'm also there to help them and preserving any issues that might come up, where we could argue those on appeal.
A jury verdict, really, at trial, it's not the end of the case. For me, it's the beginning.
Search attorney feature articles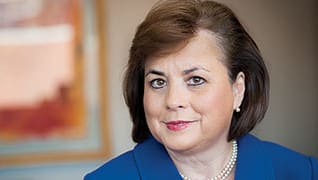 Featured lawyers
Helpful links
Other featured articles
Russell Aoki has built a reputation for taming terabytes—and set a record in deadlift
Seven perennial Texas Super Lawyers listees reflect on the last 20 years
Texas attorneys who switched from prosecution to defense talk about what stays the same: getting the job done
View more articles featuring lawyers
Find top lawyers with confidence
The Super Lawyers patented selection process is peer influenced and research driven, selecting the top 5% of attorneys to the Super Lawyers lists each year. We know lawyers and make it easy to connect with them.
Find a lawyer near you