Fourth-Down Man
Ken Buck is more than the punter who prosecuted the punter who stabbed the punter
Published in 2008 Colorado Super Lawyers magazine on March 13, 2008
Updated on August 11, 2015
On Sept. 11, 2006, an assailant dressed in black stabbed University of Northern Colorado punter Rafael Mendoza in his kicking leg.
The story turned more bizarre when Mitch Cozad, a transfer student from Wyoming whom Mendoza had beaten out for the starting punting position, was charged with the crime.
Going for the bizarre trifecta, the man who prosecuted the case, Weld County District Attorney Ken Buck, 48, was himself a former college punter with Princeton University.
"It was fun to deal with a case that has a subject matter I'm comfortable with," Buck says. "Other than that, it's a stabbing case. There are a hundred stabbing cases."
The case reverberated through local and national media—how could it not?—but to Buck it underlined a theme he's seen as a public prosecutor: individuals resorting to violence when the going gets rough.
"There are messed-up people in all walks of life," Buck says. "If a banker had stabbed another banker it probably wouldn't have made the front page, [but] the fact that we have a messed-up kid on a football team doesn't surprise me. … I think there are a lot of people who will resort to violence in a lot of different settings."
That's why an important part of Buck's mission as district attorney is crime prevention. The symptoms of criminal behavior, he says, start early in life.
"We're looking at trying to deal with truancy because it's such a predictor," he says.
In this regard, Buck created the Truancy Diversion Program, which works with parents and students to identify the root causes of truancy and how to resolve them. He also pushed for development of the Juvenile Assessment Center (JAC), which serves as a coordinated multiagency site that works to prevent, intervene and comprehensively assess struggling youth.
According to Buck, 254 out of 264 juveniles who have gone through the Juvenile Diversion Program, also created under Buck, have yet to reoffend since completing the program.
Buck works hard at home to make sure his kids get the right messages. He coached both his kids' sports teams. His son, Cody, 19, is now a linebacker at West Point. His daughter, Kaitlin, 16, is a soccer player and hopes to play in college. With the sports world in upheaval over steroid and illegal drug use, Buck says he wants his kids to learn the positive lessons that sports offer.
Cozad was eventually convicted on a second-degree assault charge and received a seven-year prison sentence—shorter than Buck wanted. But, he says, "the judge has a role to play in the justice system, which is a different role than the prosecutor. I respect his opinion."
Other Featured Articles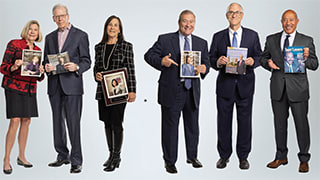 Front Runners
Six attorneys whose stories have graced our covers reflect on the last two decades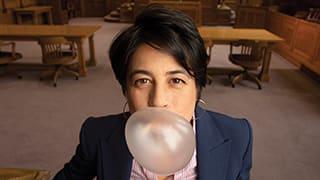 'The Legacy We Leave'
IP attorney Julia Markley on Portland creativity and the two affinity Bars she helped found Featuring Julia E. Markley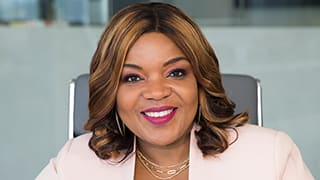 Resolution Oriented
Angela Reddock-Wright's fight for a better workplace, one mediation at a time Featuring Angela J. Reddock-Wright