Passion Project
Ruchi Kapoor fights for parental rights at the appellate level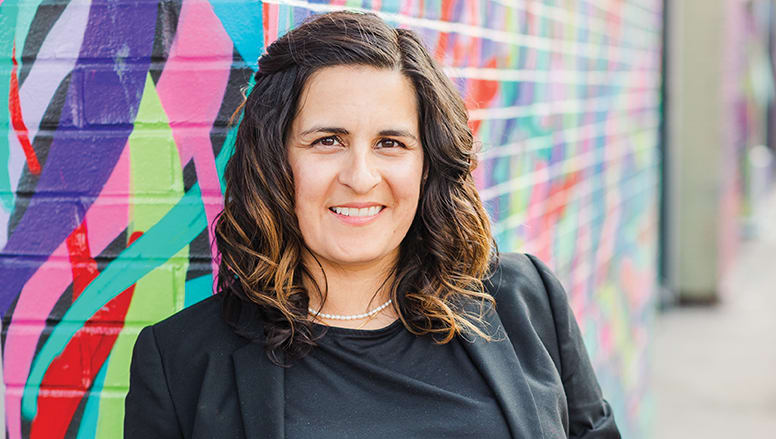 Published in 2023 Colorado Super Lawyers magazine
By Nancy Henderson on March 1, 2023
A decade ago, delinquency and child welfare cases were commonplace for Ruchi Kapoor in her job as a law clerk at Denver Juvenile Court. But one jury trial for a 10-year-old defendant tugged at her in a way none of the others had. "He just looked so small," Kapoor recalls. "The handcuffs barely fit him, and something about that really evoked that sense of compassion from me. How can we live in a country where this is part of what our justice system was designed to do? How can this be justice?"
Now a solo practitioner at Kapoor Law + Policy, she spends most of her time on assigned criminal and civil appellate cases, while still carving out a bit of time for parent-child issues. "I wish that part was full time," Kapoor says of the niche. "But it's more of a passion project."
Inspired by the civil rights attorneys of the 1960s, Kapoor chose law because, she says, "I've always been an idealist. And to me, there's no better way to make an impact on the world than being a lawyer."
But a desire to support her family steered her toward patent law—until the 2008 recession hit, the bottom dropped out of the legal market, and she watched her law school classmates struggle with rescinded job offers. So after earning her J.D. in 2010, she volunteered for a year with Colorado Legal Services to close the gap on her resume. "It really dusted off some of my old civil rights lawyer dreams," Kapoor says. "It really refocused me back on what pulled me into the profession in the first place, which is that it's a really great way to help people."
While clerking at Denver Juvenile Court, she was struck by proceedings involving kids who were often not much younger than herself: "It felt like parental rights were being permanently severed in a way that felt really troubling to me."
The same behind-the-scenes skills she built at Juvenile Court—writing orders and conducting research—seemed like a good match for an appellate practice, so in 2013 Kapoor joined The Noble Law Firm, where she defended clients in criminal appeals, juvenile delinquency cases and other matters. Three years later, she became the first statewide appellate director for the newly formed Office of Respondent Parents' Counsel, helping Colorado parents exercise their constitutional rights, lobbying for them at the state capitol and training other appellate attorneys.
I've always been an idealist. There's no better way to make an impact on the world than being a lawyer.
Before the office opened, Kapoor says, 5% of these types of appeals filed statewide were related to dependency and neglect cases; within the first year, they shot up to almost 40% due to increased access to legal experts willing to do battle in a higher court. "Having your children taken away from you in a permanent way is in many ways more painful even than getting a life sentence to jail," she says. "We really focused our work on making sure the parents were getting due process when that kind of a right was at stake."
At her boutique appellate firm, which she launched in late 2020, Kapoor strives to fill two critical gaps in parent-child cases: representation for family members who can take in displaced children, and enforcement of civil rights for parents caught up in legal battles. "There are a lot of stories of people having children removed without any respect for their basic rights," she says.
Kapoor is currently handling a case in federal court involving a girl with a hearing impairment who confided some disturbing allegations about her extended family to her interpreter. The county human services department removed the teen from her parents and sent her to live with the interpreter—a personal friend of the case worker, Kapoor says—"without any demonstration of truth of the allegations or verifying anything that this teenage girl said. This created a nightmare for the parents." Kapoor is arguing that the daughter's abrupt removal from her home was unconstitutional under the Fourth Amendment.
"This is a conversation that we need to be having," she says. "We need to be thinking about and looking at parents' constitutional rights in a way that's similar to the rights that we afford criminal defendants."
Search attorney feature articles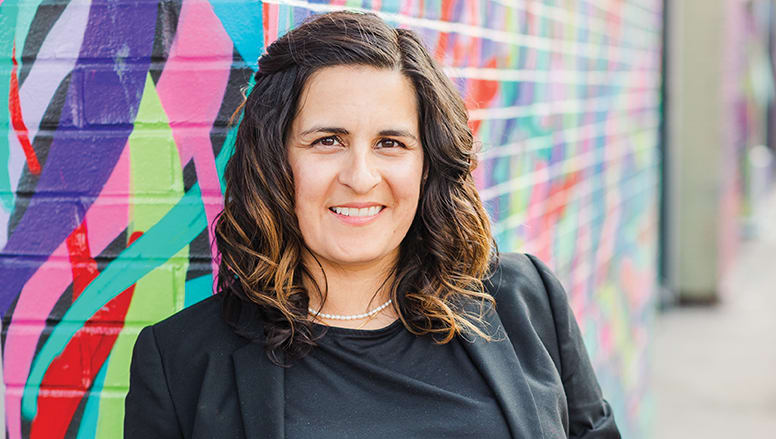 Helpful links
Other featured articles
Ashley Pack's devotion to her son informs her legal practice, and vice-versa
Lisa E. Davis' decades-long battle for inclusion in entertainment and law
Ibiere Seck follows in some big footsteps
View more articles featuring lawyers
Find top lawyers with confidence
The Super Lawyers patented selection process is peer influenced and research driven, selecting the top 5% of attorneys to the Super Lawyers lists each year. We know lawyers and make it easy to connect with them.
Find a lawyer near you