'Were the Kids Safe?'
Matt Holohan and Karam Saab try to reunite families separated at the border
Published in 2019 Colorado Super Lawyers magazine on March 28, 2019
Updated on August 7, 2019
One Tuesday last June, while Karam Saab was writing a letter arguing with the U.S. Patent and Trademark Office over one of his clients' rejected inventions, he received an urgent email. A single mother from Guatemala was being held at an ICE detention facility in nearby Aurora; immigration officials had separated her from her 10-year-old adopted daughter, who was at a New York facility.
As a patent attorney, Saab had little experience with such cases. But he rushed to the suburbs to meet the woman, who spoke Q'anjob'al, a Mayan language known to about 75,000 people in the world. He found an interpreter for her second language, Spanish, and they prepped for a bond hearing three days away. "Fly by the seat of your pants," Saab says. "It's one thing if a major corporation doesn't get one of their patents filed by a certain date. It's a different story if a mom doesn't get reunited with her daughter. A different form of stress."
Saab, 37, and his IP-litigator colleague, Matt Holohan, 40, are sitting at a conference table in open-collar shirts on a casual Friday at Kilpatrick Townsend in downtown Denver. Before getting his law degree, Saab was an engineer who worked on military jets for a defense contractor; Holohan earned a physics degree prior to law school. They've worked together for years, consulting now and then on each other's cases and bonding in 2018 at a firmwide charity drive in which their teams finished last and, as a punishment, had to smash eggs on each other's heads.
Then, last summer, the Trump Administration's policy of separating migrant parents from their children at the U.S. border came to light. Advocacy groups such as the Rocky Mountain Immigrant Advocacy Network in Colorado, put out "kind of an APB," as Holohan calls it, to attorneys at Denver firms that had pro bono programs. Saab had worked on adoptions, and Holohan handled family law cases.
Both Saab and Holohan were outraged by the family separation news. "It was a matter of human suffering transcending politics and government policies," Holohan says. "When parents and children are separated, that's a problem. That's a bad thing and should be corrected within the bounds of the law."
These new cases required extra training through the advocacy groups. "You're representing someone who's in detention, who the government is actively seeking to deport, and having to do it very, very quickly," says Tamara Serwer Caldas, Kilpatrick Townsend's pro bono partner. "Neither of these guys had ever seen a bond hearing, or an immigration hearing in an immigration court, which is a completely different animal than any other court anyone has ever been in."
In Saab's immigration case, the Guatemalan mother had faced death threats from her ex-husband's family, so she and her daughter fled, migrating north, crossing the U.S. border in May. Saab helped her get out on bond, then put her in touch with the New York facility holding her daughter. At last contact, Saab was confident the two would reunite in Kansas City, Missouri, where she has family.
Holohan paid close attention to what Saab had done at the June hearing. "It was very much uncharted territory," he says. "Nobody knew what was going to happen."
When Saab returned to the KT offices, he told his colleagues his client had been able to bond out for roughly $3,000. That was good news. "I met with Karam and said, like, 'What do I do? How do I get the result you just got?'" Holohan recalls. "I appreciate Karam taking the bullet."
Holohan wound up representing three clients in family-separation cases. The first was a Guatemalan woman with an adult son and a teenage son. Though it was difficult for the mother to wait to see her sons, Holohan successfully secured a continuance to give them four days to prepare a more thorough case. She, too, got out on bond, then moved to Florida to reunite with her children while her asylum cases proceeded.
His second case involved a Honduran man and his young son dealing with gangs who threatened to kill his family if he didn't join them. (After seeking asylum in the U.S., they were both transferred to a Texas facility and released.) In the third case, a Guatemalan woman had a teenage daughter and, Holohan says, "They were trying to get the daughter to be a girlfriend to the gang, under threat of death." (They'd made it across the U.S. border and, with Holohan's help, eventually reunited in Texas.)
"Sitting across the table from them, and watching them, listening to them cry about not seeing their kids in two or three months—it's very real," Holohan says. Saab adds, "My client was able to call her daughter once or twice a week. They're only getting these short calls with their kids. … It's really hard to coordinate and understand: 'Were the kids safe?'"
Saab's case began with an intense three days in June, shuttling between Denver and Aurora, trying to understand unfamiliar immigration regulations, get to know the judge and predict how the hearing would go. "Some pro bono matters are really spread out—the adoptions I did were over a period of three months and you work on it when you have time," he says. "This was like, 'Hold the phone! We're going to work on it for a few days.'"
Holohan developed a habit of storing a jacket and tie in his office. "We're usually business casual," he says. "But I had to be able to Superman out of here at a moment's notice."
United States Immigration Stats
As of 2016:
The U.S. has more immigrants than any other nation.
More than 43 million U.S. residents were born in another country.
76 percent of immigrants are residing legally in the U.S.
Mexico is the country of origin for 26 percent of all U.S. immigrants.
Since 1980, about 3 million refugees have come to the U.S. and been resettled.
Colorado has 540,451 foreign-born residents.
Source: Pew Research Center
Other Featured Articles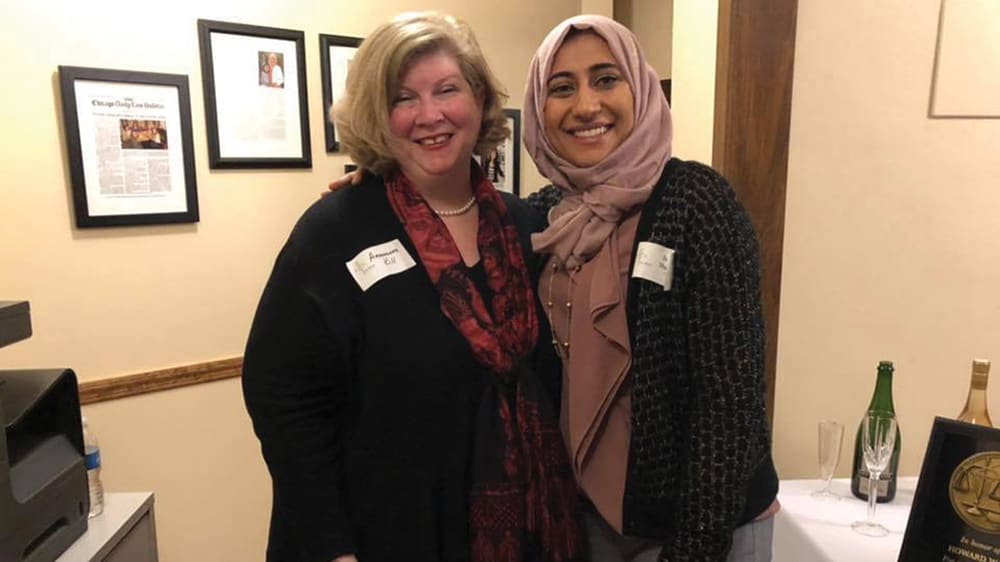 'This Is a Calling'
The many organizations where Annemarie Kill has volunteered Featuring Annemarie E. Kill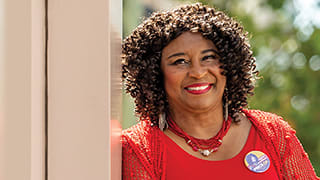 The Full Perspective
Pamela Price has been lawyer, plaintiff and defendant. Next up: Alameda County D.A.? Featuring Pamela Y. Price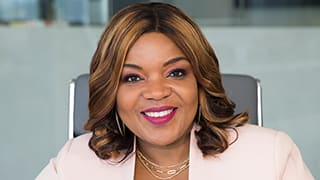 Resolution Oriented
Angela Reddock-Wright's fight for a better workplace, one mediation at a time Featuring Angela J. Reddock-Wright