A Star is Born
Rebecca Steele's unusual career turn
Published in 2006 Florida Super Lawyers magazine on June 14, 2006
Updated on January 25, 2017
As a stage director in New York City, Rebecca Steele worked with some of the most familiar names in theater: August Wilson, John Patrick Shanley and Mac Wellman, to name a few. But, as often happens to artists who come to New York to pursue their creative calling, she eventually ran out of cash.
Instead of giving up on her artistic career, Steele returned home to Tampa, Fla., to try to save up enough money to return to New York. This time, a happier circumstance changed her plans. "I got derailed by love," she says. Working as a paralegal at a law firm, she met the man she would later marry.
After her marriage and the birth of her two daughters, Steele wanted to ensure her own financial stability — and realized that the theater might not be the best place to do that. An aptitude test indicated her compatibility with work as a naval officer, but, she recalls, "by then I was a little old." Her career counselor insisted that she try her hand at the LSAT. Sure enough, she got a perfect score.
But setting foot on campus was something of a challenge for Steele, whose artistic life had instilled in her a certain antipathy toward the law. "We in the arts sneered at law," she says. "I had to get over that prejudice."
Today, Steele is the head of the West Central Florida office of the ACLU. Between her work and her family, she has little time to wax nostalgic about her former life. "It's strange," Steele says, "but I don't miss the theater at all."
Other Featured Articles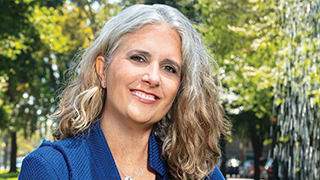 'A Presence You Can't Learn'
Jennifer Moore is eloquent, charismatic—and takes no prisoners Featuring Jennifer A. Moore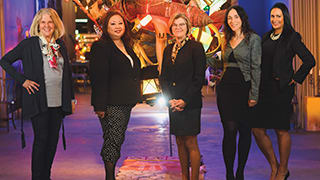 My Name is My Name
Five Pennsylvania solo acts on why they stepped out alone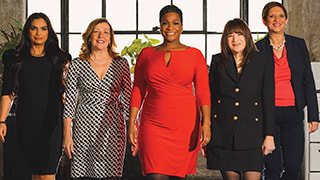 All the Single Ladies
Five New Jersey solo acts on why they stepped out on their own Featuring Mary Ann Bauer, Ayesha K. Hamilton, Linda Mainenti Walsh, Abhisha Parikh, Samantha Mendenhall