Destination: Outside Your Comfort Zone
That's where Virginia Easley Johnson and her colleagues go to help impoverished communities
Published in 2019 Florida Super Lawyers magazine on June 6, 2019
Updated on June 20, 2019
When Virginia Easley Johnson takes attorneys and staffers from her firm on service missions to impoverished places like rural Guatemala, it can be a challenge to get her colleagues not to worry about getting all the latrines built by the end of the day.
Participants sometimes have to put aside their own views about the most efficient way to proceed and follow the lead of the local people, who may prefer low-tech approaches.
The lesson participants learn, Johnson says, is that "it doesn't matter how much you produce in a day. What matters is the relationships and surroundings and culture. By the end of the week, they were all in and doing it the local way. It was a fun revelation to witness."
Johnson, managing partner and civil litigator at Foley & Mansfield's Miami and Tampa Bay offices, started organizing weeklong trips in 2012 to offer much-needed services while at the same time boosting staff morale and building stronger relationships among employees in the firm's 16 offices across the country.  She got the idea from the missions she undertook through her Miami church.
In the past seven years, she's organized five trips. In addition to Guatemala, her groups of up to 19 have gone to Baja, Mexico; the Blackfeet Indian Reservation in Montana, and a coal-mining community in West Virginia. Besides building those latrines in Guatemala, they've delivered smokeless stoves and worked on whatever projects the communities needed.
Elizabeth Sorenson Brotten, who practices toxic tort and products liability law at the firm's Minneapolis office, went on the 2013 Guatemala trip. They learned how to cut concrete blocks with machetes rather than power tools. "We kept thinking this could be done so much faster with American tools," Smith says with a laugh. "But the people there made do with what they had. It wasn't important to them to finish things quickly."
The most powerful lesson, however, was the villagers' attitude toward life. "We first thought that these people have nothing, but by the end of the week we realized they are happy and have everything they need," Smith says. "And we felt blessed to be going back to Minnesota and the lives we have."
In 2017, 10 Foley & Mansfield employees helped an impoverished community closer to home when they built fences, prepared fields for crops, organized a library, and put up apartment drywall during a mission to Beards Ford, West Virginia, devastated by the closure of the local coal mine.
There, as elsewhere, Johnson's crew saw how a community can pull together despite rampant social problems. "You don't have to go to another country to find that," says Johnson.
On the foreign trips, participants quickly get used to living in primitive conditions, sometimes bathing out of buckets with no hot water. Some have accompanied Johnson on more than one trip.
Johnson, who hopes to organize a trip to Puerto Rico, says all the firm employees have paid their own way and used personal vacation time. Foley & Mansfield often picks up the tab for the building materials.
"It becomes a topic of conversation every time we see each other," she says. "It's a bridge that spans the offices with an intimacy that could not otherwise have existed."
Johnson has been with Foley & Mansfield since 2003 and handles mostly toxic tort and mass tort cases, on the defense side. She doesn't know of another law firm with a similar service trip program but believes more firms should start one—not just to benefit the communities, but also to benefit the firms and their employees as they are challenged to move outside their comfort zones.
"Any time you offer your hand and heart, it's profound," she says. "People are crying when you leave; it's a new family. It's surprising what kind of bonds can be formed in five days of working together."
Other Featured Articles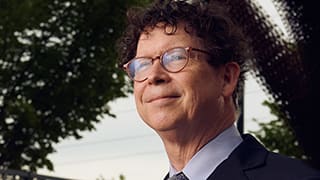 The Shakespeare Guy
The play's the thing for Donald Capparella Featuring Donald N. Capparella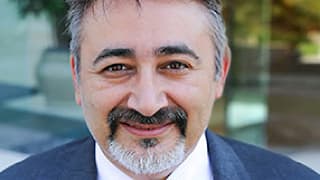 'I Was Lucky'
Danny Abir's journey from Iran to building law firms Featuring Danny Abir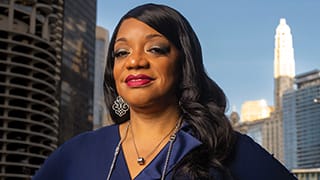 Faster, Harder, Stronger
Jeanne Gills honors her father in name, intellect and determination to uplift others Featuring Jeanne M. Gills