'He Wanted Closure for the Victims'
How the $1.1 billion Surfside condo collapse case settled so fast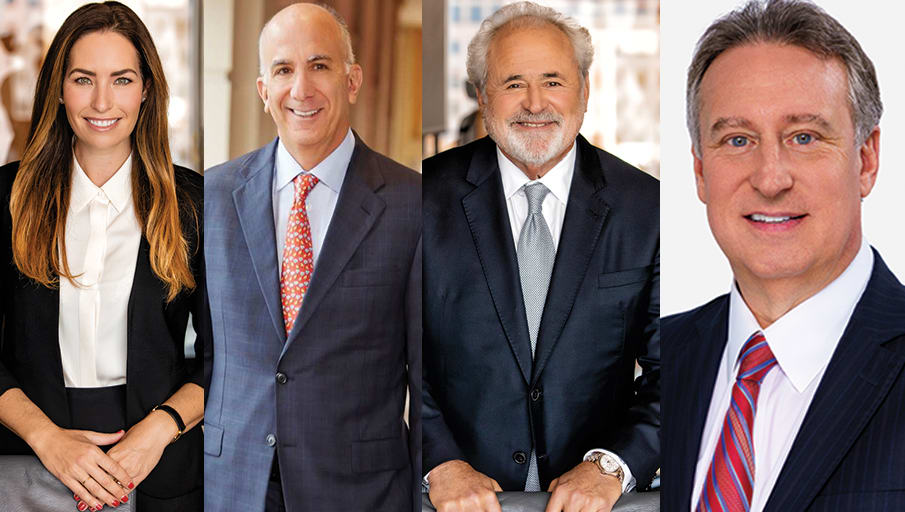 Published in 2023 Florida Super Lawyers magazine
By Nina Schuyler on June 21, 2023
While most class actions drag on for years, the lawsuit involving the deadly 2021 Surfside condo collapse was ready for court approval within a year—an extraordinary accomplishment for a settlement of $1.1 billion.
Legal experts are looking at that as a model for compensating victims in future cases. The successful outcome required many ingredients, including commitment, expertise, coordination and empathy. The attorneys involved give much of the credit to Miami-Dade County Circuit Judge Michael A. Hanzman, who stepped down from the bench in March.
"The judge made it clear from day one he would not grant continuances or other motions that would lead to delay," says co-lead counsel Rachel Furst, a class action attorney at Maderal Byrne & Furst, Miami. (At the time, she was with Grossman Roth Yaffa Cohen in Coral Gables.) "He wanted closure for the victims."
Civil trial attorney Stuart Z. Grossman, co-founder of Grossman Roth Yaffa Cohen in Coral Gables, says, "The pace of this case was under a 30-second mile. It's never been done before." The collapse of the 12-story condominium tower on June 23, 2021, killed 98 people and destroyed more than 50 units. Delayed maintenance and structural complications were alleged to have been the main causes, but many questions remain. The National Institute of Standards and Technology, a government agency, is conducting an investigation into the collapse.
Michael Goldberg, who practices commercial bankruptcy and receivership at Akerman in Fort Lauderdale, was appointed as court receiver, distributing compensation to and serving as sounding board for victims and homeowners. He was the go-between for dozens of lawyers hired by victims and the property manager of the 2-acre remains of the building, and he shepherded the $120 million sale of the land to a Dubai-based developer so proceeds could go toward the settlement. He figured out how to divide the $65 million in attorneys' fees among 17 firms, and talked to the court, often daily, to keep the judge apprised and implement the court's orders.
Goldberg attended 49 hearings, which included settlement discussions and heart-wrenching testimony, plus depositions. He knew many of the people who died, and twice he ended up in the hospital to be treated for exhaustion.
"It was the most emotional case I've ever had," says Goldberg, whose expertise is receivership for cases involving Ponzi schemes. He is still in touch with many of the Surfside victims, and for him the case wasn't over. He was filing tax returns this spring for the association and settlement fund, as well as resolving disputes about personal property found in the rubble.
With so many parties, the judge appointed two lead counsels and 17 law firms to a steering committee with five chairs. Although he eventually awarded attorneys' fees, Hanzman made it clear at the start that anyone who applied for a leadership position must be committed without assurance of ever receiving fees.
Co-lead counsel along with Furst was business litigator Harley Tropin, founder of Kozyak Tropin & Throckmorton in Miami. One of the biggest challenges was handling two distinct forms of damages: property loss and wrongful death. Because of the tight deadlines, aspects of the case had to occur simultaneously. Furst and Tropin established subcommittees to focus on such things as handling discovery and investigation, evaluating experts and drafting complaints.
"Our committees of lawyers were vetting experts at the same time we were drafting pleadings," says Furst. "Other committees were obtaining subpoenas for documents and reviewing them. It was a crash course in mass torts at the highest level. Imagine getting a 15-year education in 15 months."
Communication was constant among the co-leads, chairs and subcommittees. The aggressive schedule meant Furst and Tropin worked exclusively on the case for an entire year.
"We needed to get the 17 law firms to work productively together, because we had to investigate 30-plus defendants in a short period of time," says Tropin. "Very quickly we had to decide which cases were worth bringing. A case like this requires two things that seem contradictory: empathy and persistence in terms of pushing to the conclusion." The final amended complaint filed by Furst and Tropin was hundreds of pages long.
To handle the settlement negotiations, Judge Hanzman persuaded Bruce W. Greer, a legendary mediator, to come out of retirement.
"He was phenomenal," says Grossman, plaintiffs' wrongful-death damage liaison counsel. "He understood the weight of the losses, and he was unrelenting. He also refused payment for his services."
Grossman had a front-row seat to Greer's work as lead counsel and chief negotiator for the wrongful death and personal injury plaintiffs at mediation. "There were multiple layers of insurance coverage for some of the defendants, which made it complicated," says Grossman. "And for every death, there was a different story. I had to sort through that to make sure the settlement was fair. … There's a saying: Everyone in Miami knew someone who was killed in that collapse."
Grossman helped to settle $800 million of the total award, which came from two dozen defendants, including developers, engineering consultants, security firms, insurers and the Becker law firm.
Helping with that effort was Ricardo Martinez-Cid, a plaintiff's personal injury attorney at Podhurst Orseck in Miami, who was appointed to lead the wrongful death subclass of victims. He played a key role in leading the investigation committee, which focused on developing liability theories.
As for the property, the judge had an appraiser look at each unit and ascribe its value a day before the collapse. Goldberg chose the appraiser, and though some property owners objected that they wouldn't have sold that day, the judge ultimately decided there was no better valuation method.
Adam Moskowitz, who handles class actions at The Moskowitz Law Firm in Miami, served as class action lead, representing the interests of those who lost their homes. He also presented their claims for emotional distress.
After months of mediation, the condo unit owners agreed to split $83 million from the land sale and from Champlain Towers South's insurers, a total that later went up to $96 million, and paid them for the appraised value of their units.
In hopes of preventing future similar tragedies, the state passed a condo reform bill in May 2022, mandating inspections and maintenance. In addition, developers must keep adequate reserves to pay for repairs.
"There are many lessons to be learned from this," says Tropin. "The principle one is that expediting cases like these is good for the plaintiffs, so they don't go through years of trauma via hearings and delays. It's good for the defendants, who don't bleed legal fees. And it's good for the legal system."
---
Teamwork
17 firms worked to get this case to settlement:
Brad Sohn Law; Colson Hicks Eidson; Gary, Williams, Parenti, Watson & Gary; Goldberg & Rosen; Dorta Law; Grossman Roth Yaffa Cohen; Heise Suarez Melville; Kozyak Tropin & Throckmorton; LippSmith LLP; Merlin Law Group; The Moskowitz Law Firm; MSP Recovery Law Firm; Pita Weber Del Prado; Podhurst Orseck; Saltz Mongeluzzi & Bendesky; Searcy Denney Scarola Barnhart & Shipley; Silva & Silva
Search attorney feature articles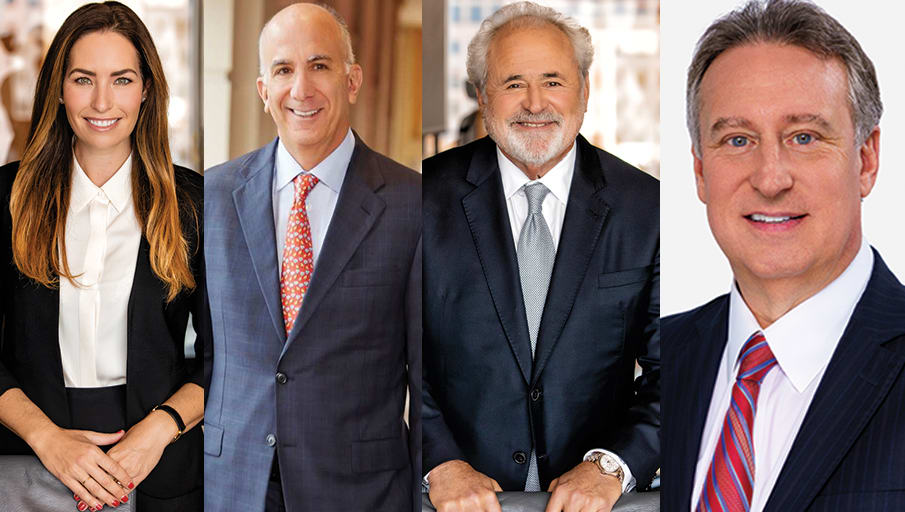 Featured lawyers
Helpful links
Other featured articles
How Judy Langevin learned to do good where she can
Paul Sinclair's life and practice are guided by his LDS church principles
The first Hispanic justice on the state's high court set out to be more Grisham than gavel-wielder
View more articles featuring lawyers
Find top lawyers with confidence
The Super Lawyers patented selection process is peer influenced and research driven, selecting the top 5% of attorneys to the Super Lawyers lists each year. We know lawyers and make it easy to connect with them.
Find a lawyer near you