The Right Medicine
Why Tampa's Bennie Lazzara Jr. put aside criminal defense work to champion injured nursing-home patients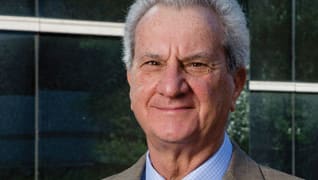 Published in 2013 Florida Super Lawyers magazine
By Beth Taylor on May 28, 2013
Q: What drew you to law?
A: It was important in my family that we all go into some professional practice. My brothers and cousins, most of them went to medical school or dental school, but I didn't really have the aptitude for the sciences, or the interest in them. My uncle who was a circuit judge, he was an inspiration to me to pursue the law. I respected him a lot. I liked the way he held himself with a lot of dignity. I thought he was a stern man of a lot of courage.
Education was a priority [at home]. My father probably had an eighth-grade education by most estimates. [He] was in the produce business, and my mother was a homemaker. He worked hard; he did well. He put his son through medical school—my oldest brother.
Q: What was it like growing up in Tampa?
A: Since I'm from the Dark Ages, it was another world. We were wanting to be a big-league city, which we are now. It was a fascinating place to grow up, because there was a good mixture of cultures here. My grandparents immigrated here from Sicily in the 1890s.
Q: I have to ask: What does your brother, the doctor, think of your personal injury work? Any tense Thanksgiving dinners?
A: There's no conflict. He testifies, not much anymore, but he testifies in medical malpractice cases. He's familiar with the genre, and he understands both sides of it, because he testifies, or did testify, for the plaintiff and the defense.
Q: Over the years, how much have you amassed in verdicts and settlements?
A: I had a $7 or $6 million verdict in Arkansas. And a $65 million verdict here. And between, I've had 20 here, 15 there, five here. I'm not the kind of guy who would sit down and add those up.
Q: But if you did …
A: You could say, easily, over $50 million worth of verdicts.
Q: But you started out as a prosecutor.
A: Right out of law school, prosecuting first-degree murder cases. A fascinating job. In those days, in Tampa, or in Hillsborough County, there were two prosecutors. One was the state attorney, and he did all capital cases. We had a small office, and it was well-manned, in that we had two or three good investigators and about four or five lawyers that worked very close together. We just worked on capital murder and rape cases. Then there was another lawyer who was called the county solicitor who did all other crimes, and he had an office full of attorneys.
Q: And then you moved to the defense side?
A: I went to the Public Defender's Office for a short period of time. I didn't want to be a career prosecutor. I didn't do that long before I opened up my own practice, which specialized in criminal law.
Q: Tell me about one of your high-profile cases: the Brandon Pizza Hut murders.
A: A young man with three kids and a wife worked in an inventory-control business. He got up early to go to work, and his wife worked nights at a Pizza Hut in Brandon, which is right outside Tampa.
He wakes up one morning and his wife hasn't gotten back yet. So he couldn't go to work: the kids. He's worried about her. So he starts calling to see if there's been an accident. He calls the Hillsborough County Sheriff's Office, and they say, "We sent somebody by the Pizza Hut, and there were two cars parked outside." Sort of implying that maybe she's off with the boss or something. He keeps waiting for her, waiting for her. She doesn't get there. So he loads the kids up in the car, and he goes to the Pizza Hut. And he goes to the door, and he pushes on the door with the kids in the car, and the door's not locked. He sees his wife and the manager sitting on the floor … and pools of blood … having been shot execution-style in the head.
So he leans over the body, and he drops his cigarette lighter into the blood. He calls the police. And he becomes a suspect. The basic case against him was blood splatter. They had a so-called blood-splatter expert that said, "No, this didn't fall into the blood. The blood ran to it and around it." That's about all they had, really. They had no evidence of any marital problems, no evidence of any infidelity on her part or his. They were two hardworking kids who were raising a family.
After two or three weeks—it may have been longer—they charged him with first-degree murder. So his family came to me. By this time, you get a little bit of a sixth sense as to what you're dealing with. It didn't look like the family of a murderer. But when I went to see the boy, I knew for certain he hadn't killed her.
Q: Why?
A: I'm not saying that I know for certain who's committed a crime and who hasn't, but this one just did not add up. We started investigating the background of their blood-splatter expert, and it turned out that her credentials were such that they weren't even going to be able to use her … even though the case had originally been based solely on her testimony. And then we sought out a guy who, at the time, was the imminent expert on this. He'd worked on every major case, I think, including the Kennedy assassination.
He said, "Looks to me like it fell into the blood, like the man says." But, worse than that—or better than that, for us … we got the [sheriff's] lead book in discovery. We found one of them that was very interesting. A woman said that she'd driven to the Pizza Hut at about 12:15, or shortly after they were supposed to be closing. She saw what looked to her like a man wearing a ski cap standing at the door. She couldn't say he had a gun in his hand, but he looked suspicious, and he looked to be forcing two people back into the place.
She drove away, then she heard about the murder. She called the Sheriff's Office to tell them what she'd seen. We went and found that lady, and she came and told her story to the jury. My client was a white man. The man she saw with the ski cap was African-American. Between the blood-splatter expert and her story, we won his acquittal.
Q: There is definitely a crime novel in this.
A: The interesting after-story is, he ended up marrying one of my secretaries at the time. And he's been working, along with her, with one of my protégés in the law office since then, a young lawyer that helped me try that case. They raised both kids, who were motherless. I think one of them is a doctor or in medical school now.
Q: But at some point you switched to personal injury. Why?
A: I was getting one high-profile murder case after the next. I was just sort of getting worn out. I never was crazy about the sentencing guidelines, either. When I first started practicing law, when you got to sentencing, the judge could impose whatever sentence he thought was appropriate within the maximum time allowable. You still could get in there and fight for your client's sentencing.
Q: Did you have your own firm when you were practicing criminal defense?
A: I had my own firm. It had grown to about six or seven people when I came over here to Wilkes & McHugh. By coming here, I could tell people, and it was the honest truth, "I'm not doing any more criminal law." It [had gotten] hard to turn people down.
Q: Because they still could find you at the same place?
A: Yeah, they could find me. It just got very difficult for me to tell people "no." I knew Jim Wilkes and Tim McHugh just as friends before I came here to work full time. They had begun a few years before to send me a civil—a nursing home—case to help them with because I had trial experience, and they were developing trial experience of their own. These guys pioneered this nursing home [litigation] industry, at least in Florida, and maybe the whole country. In the middle '80s, they began to take on cases of the elderly in nursing homes who'd been abused. No one really was doing it, because the people were old, they had pre-existing conditions; they didn't really make very good medical malpractice cases. It was an easy defense to say, "Well, sure bad things happened. Look, she had diabetes. She was 88 years old. She had bad circulation. What do you expect?"
But with the Nursing Home Residents' Rights Act that exists in Florida, they were able to approach the case from a different point of view. They would send me some nursing home cases that I would work on with them. It felt like helping, you know— championing the cause of the elderly. It reminded me of my prosecuting days.
They were looking for somebody. I came to talk to them here one day about one of the cases I was working on, and one thing led to another.
Q: And now the firm is dedicated to nursing home work?
A: Pretty much. Separately from that, we do medical malpractice, and we do economic torts here and economic litigation. When I came here, they had a nice statewide practice. That was enticing to me because I had done criminal work all over the state and I liked that. Since then, we have a national practice. That's been great fun.
Q: Have there been changes in the law along the way that affected your practice area?
A: Some states have changed the laws such that we don't practice there much anymore. Mississippi is a good example.
Q: Because of malpractice caps?
A: Because of the nursing-home [litigation] caps. This is very expensive litigation. It's very time-consuming.
Q: What effect does that have on people?
A: I'm a sincere believer in the fact that plaintiff's lawyers have changed things for the better with regards to safety: providing for safety and protecting individuals, including nursing home residents. The less threat there is of litigation, the bigger the danger that there's going to be less safety involved in the care of people.
Q: You helped to create Tampa's hockey team. Tell me about that.
A: Phil Esposito, the founder of the team, gives my mother credit for naming the team the Tampa Bay Lightning. When Phil first came to town, he targeted Tampa as a possible location for an NHL expansion team. He sought out one of my law partners, Henry Paul, whose father had been in baseball ownership and management. Henry said, "Let's have a party for Phil and introduce him to some Tampa people." This was when the idea was just a germ in Phil's mind. He was out on the back patio talking about what to name the team if we got one, and he claims that my mom said, "You should name them the Lightning." There happened to be a night in June when there was one of these tremendous Florida lightning storms. It turned out to be a good name. My firm and I were lawyers for the Tampa Bay Lightning. And then Henry continued to represent them.
Q: Tell me why you suspected you were about to receive the Herbert G. Goldberg Memorial Award from the Hillsborough Bar.
A: I came into work one spring day [last year], and one of the guys here, Jim Wilkes, said, "Come on, we've got to go to a bar luncheon." That didn't make much sense, because we don't go to many bar luncheons. He had a tie in his hand and he said, "Here, you've got to wear this." I knew something was up.
Search attorney feature articles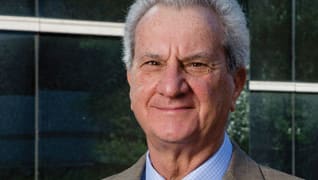 Featured lawyers
Helpful links
Other featured articles
Attorneys tell their stories of immigrating to the U.S.
Michelle O'Neil is on the cutting edge of LGBTQ+ family law
David Bernstein, Noble McIntyre, and Hugh M. Robert donated meals to those in need in 2011, and haven't stopped since
View more articles featuring lawyers
Find top lawyers with confidence
The Super Lawyers patented selection process is peer influenced and research driven, selecting the top 5% of attorneys to the Super Lawyers lists each year. We know lawyers and make it easy to connect with them.
Find a lawyer near you