The Greg Maddux of Georgia Law
Tom Carlock isn't intimidating; he just beats you
Published in 2013 Georgia Super Lawyers magazine on February 21, 2013
Updated on April 2, 2013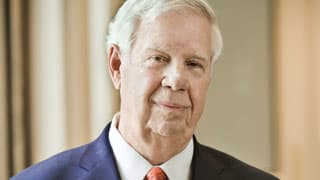 Colleagues agree on the following: that Thomas Carlock, a civil defense trial lawyer, has an easygoing style that belies a competitive nature; that he remains good-natured even as he exploits his opponents' weaknesses.
They just disagree on the proper metaphor to describe him.
Joey Loudermilk, executive vice president and general counsel of Aflac, the Columbus-based insurance giant that has used Carlock's services for 20 years, goes the baseball route.
"Basically, Tom is Greg Maddux," says Loudermilk. "Maddux wasn't intimidating; he didn't have an overpowering fastball; he didn't overwhelm you. But all of a sudden the game is over and you've gone 0-for-4. That's Tom. He just beats you."
Bob Finnell, a longtime courtroom opponent of Carlock's, compares the attorney to a famous TV detective.
"He comes across as Columbo with a switchblade," he says. Finnell then launches into an example of a case in which Carlock was cross-examining two plaintiff's witnesses. "These were world-class [medical] experts, best in their field, but Tom was able to obtain concessions from both of my docs. And not by bludgeoning them. He doesn't attack a witness. He takes what he knows he can get, and he generally has something in his bag that will be that last setup; and the witness has to agree with him or the witness can't answer the question, knowing the answer would devastate their testimony."
In his 47 years of practice, Carlock estimates that he's won 90 percent of more than 500 jury cases. He's tried to verdict more than 75 wrongful death cases and more than 150 catastrophic injury cases.
"He's specialized in cases that are indefensible but Tommy finds a way to defend them," says former Gov. Roy Barnes, who built his personal fortune as a plaintiff's trial lawyer. "We've tried many cases against each other, and I believe he's one of the great lawyers of our time."
His firm, Carlock Copeland & Stair, was founded in 1970 with five attorneys. There are now 90 attorneys in the firm's offices in downtown Atlanta and Charleston, S.C. Carlock is the only co-founder still practicing.
He represents doctors and lawyers being sued for malpractice and large insurance companies facing class actions. Some of his cases are famous. He represented Baltimore Ravens All-Pro linebacker Ray Lewis and National Hockey League star Dany Heatley in civil cases. He defended Richard Jewell's employer in the 1996 U.S. Olympics bombing case, and Piedmont Office Center in the day-trader murders in Buckhead.
But the case attorneys bring up as representative of Carlock and his career is really only famous among these attorneys.
In 1986, a physician sued an insurance company because it denied payment on a $2,000 claim, calling it not reasonably necessary.
"My client was incensed," recalls Larry Chesin, the plaintiff's lawyer in the case, who is now a partner at Parks, Chesin & Walbert in Atlanta. "He was really upset. He said he couldn't take the fact that this insurance company was writing his patients to the effect that the services he provided were not reasonably necessary."
The insurer was a client for Carlock's firm, with a different lawyer handling the case at the outset. Carlock is vague on the details but says the initial lead attorney was having some emotional issues. In the process, critical documents, which should have been produced early in the case, weren't.
"We're talking about a stack of documents 14 inches high that should have been turned over to the defense," says plaintiff's attorney Tommy Malone.
James E. Butler Jr., another plaintiff's attorney, says of Carlock, "Tom's client directed him not to produce documents that he was convinced were discoverable. He had only one honorable choice."
As Malone puts it: "You don't have client privilege to hide the damn documents."
Carlock didn't and the insurance company fired the firm. It wound up paying a significant amount of money to settle the case, or, as Malone says, "a very expensive failure to pay $2,000."
Carlock remembers it this way: "The insurance company told me they were going to run me out of the law practice. It was an easy call, but, you know, at the time I thought it might end my career. Instead, I think it was the best thing that happened to me."
The firm lost the client but Carlock solidified his reputation.
"Tom is personable, he's hard-working, extremely bright and talented," says Malone. "So are a lot of other lawyers. He's all about communication and credibility. The lawyers that lose cases they should win are the lawyers who have lost credibility. That doesn't happen with Tom. He really is a man of conscience. He's trustworthy. And in this day and time, those are the things that separate the truly great lawyers from the ones who are just bright and talented. His character has never been for sale."
Carlock was in trial in Savannah when he got the initial call about the day-trader shooting in Buckhead. The voice on the other end asked, "Do you know anything about 3500 Piedmont Road?"
"I thought it was a trick question," Carlock says. "Because I grew up at 3482 Piedmont Road."
Back then, Buckhead was rural. There were trees. People raised livestock. Everything was closed by 10 p.m. Carlock's father, Harris, a traveling salesman who was gone for weeks at a time, was a sixth-generation Atlantan and a descendant of Joel Chandler Harris, who wrote the Uncle Remus stories. Carlock's mother, Helen Keller Carlock, stayed at home with the kids.
Carlock was captain of the basketball team at North Fulton High School in Buckhead. According to Ed Garland, one of Carlock's oldest friends, and now one of the premier criminal defense lawyers in Atlanta, Carlock was "president of probably every class in grammar school and North Fulton, where he defeated me in an election."
On the first Friday of every month, Carlock still meets with his old school friends for lunch. One of them is Oreon Mann, whose father once owned the Atlanta Crackers, the Class AA Southern Association baseball team.
"We used to go out and shag flies with Orry in the outfield of old Ponce De Leon Park," says Carlock, who says the old Crackers star Ralph "Country" Brown is the greatest ballplayer he's ever seen.
A shortstop who dabbled at second and third base, Carlock played freshman baseball at Vanderbilt University, and played guard for the Commodores' basketball scout team—the guys who simulated upcoming opponents in practice and game preparation. "I knew every defense in the Southeastern Conference," he says.
He only went to law school at Emory, he says, because he couldn't get into the military like most of his friends, who were "going to Germany for two years, drinking a lot of beer and seeing the sights." Carlock was 4-F. He'd had a diseased kidney removed when he was 6 months old.
"Law was never a burning passion," he says, "but I wanted to further my education so I went to law school. Turns out, I did the right thing." For four years, he practiced with Nall & Miller in Atlanta before starting his own trial practice with partners Bob Corry, Doug Dennis, Don Fain and Denny Webb.
Today, from his office on the 36th floor of 191 Peachtree Tower, Carlock looks out over Atlanta's sprawl of skyscrapers and the Georgia Dome. It's a breathtaking view on a pretty day.
"I liked our old office better at the Marquis II Tower," he says. "You could look out and see the Carlock Building. My dad built it back in 1945."
Harris Carlock developed the building across from the Atlanta Civic Center as a place for traveling salesmen, including himself, to store their wares. As a boy, Tom sometimes worked there as a janitor. It was just 20 small offices and a back warehouse filled with samples. The younger Carlock could look out the window of his old office and think about his father, who died in 1962.
"He was a self-made man," Carlock says. "Maybe he went through the fifth grade."
As for the younger Carlock, a flurry of lawsuits in the 1980s kept him busy traveling and arguing on behalf of clients, including Allstate Insurance Company. He's worked on Aflac's behalf for more than 20 years, and defended White Water Amusement Park in an infamous E.coli outbreak there. He frequently advocated for tort reform before the Georgia Supreme Court and the state legislature.
But he is best known nationally as the guy who represented high-profile athletes Lewis and Heatley in their civil suits. His old pal Garland handled the criminal proceedings, then referred his clients to Carlock.
"I got involved because I answered the phone and said 'Hello,'" Carlock says.
Following a Super Bowl party in Atlanta in January 2000, a fight broke out that resulted in the stabbing deaths of Jacinth Baker and Richard Lollar. Lewis was there, but he did not participate in the fight at all, says Carlock. Garland and his team negotiated a plea agreement with the Fulton County district attorney and Lewis avoided jail time; but he was facing a $10 million wrongful death suit on behalf of Lollar's baby daughter.
"Ray was a rich guy, and rich guys always get sued," Carlock says. "We got it resolved." They settled.
Heatley was a young star for the NHL's Atlanta Thrashers (now the Winnipeg Jets) when he crashed his speeding Ferrari, resulting in the death of his friend and teammate, Dan Snyder, in September 2003. No alcohol or drugs were involved, and Snyder's family forgave Heatley, who avoided jail. He quietly settled with the family for an undisclosed amount.
"A lot of times, my job is to stay under the radar as much as possible," Carlock says. "It's a funny world we live in with high-profile people. Sometimes they just have a bullseye on their chest for somebody that wants something."
At 71, Carlock has no retirement plans. "These days it's mostly golf and grandchildren," he says. "I don't have any real hobbies. What the hell am I gonna do with myself when I retire? So I don't think I will retire."
At the same time, he's hardly a Pollyanna about the legal profession. "We tend to think a lot of ourselves," he says. "We think we're really clever, but the facts make the case, and you can't change the facts. Oh, some people try, but you really can't. You know: the skid marks go up to the scene of the wreck, and anybody can make a mistake, and sometimes things happen that aren't anyone's fault."
He adds: "I'm not so sure that we lawyers are as important as we think we are."
Carlock's opponents seem to think otherwise—at least regarding Carlock.
"First case I had against Carlock, first call I got from him, he says, 'I'm willing to show up with crisp Franklins,'" Finnell recalls. "If a case needs to be settled and there's any way it can be done, Tommy's a guy you can sit down and talk with as friends and gentlemen, and you can get the case resolved without a mediator."
"I always knew when he called me, there was money on the other side of the phone," says Barnes. "But there was never enough, just enough to make you sweat, enough to tempt you, but low enough that he knows you're not gonna jump at it."
Whether Carlock calls with an offer to settle or to fight, two things are certain, says Barnes.
"First, you know you've got your hands full. Second, the defendant thinks this is a very serious case. When a case comes into our office, and Tommy is on the other side, I tell our lawyers to button up their britches and hang on."
Other Featured Articles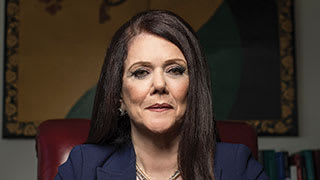 Unwinnable
Kathleen Zellner lives for impossible cases, including Steven Avery's Featuring Kathleen T. Zellner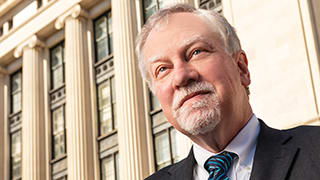 Choosing to Be Happy
How Steve Emmert found his niche Featuring L. Steven Emmert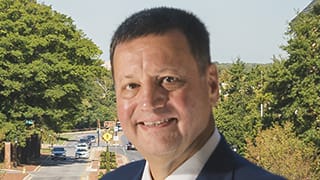 On the Wall for Justice
For Bruce Plaxen, it's about the law, his clients, and what's right Featuring Bruce M. Plaxen