Home of the Brave
Three Indiana attorneys who have served their country in the armed forces tell their tales
Published in 2008 Indiana Super Lawyers magazine on February 15, 2008
Updated on September 2, 2015
Keeping an Eye on the Mission
Christopher Lee on helping Afghans and being a team player
Ask Christopher Lee about himself and he'll tell you he's "common."
"I'm a Hoosier," he says. "An ordinary person."
Lee's life experiences are anything but ordinary. His trial law practice at Evansville's Kahn, Dees, Donovan & Kahn has been interrupted twice by military deployment, first in 2001, when he was sent to Bosnia, and again in 2004, when he was stationed in Afghanistan.
In Afghanistan, Lee's unit was charged with providing security and training for the fledgling Afghan National Army, a job large enough to swallow 18 hours of each day. Lee says he didn't have much time to miss his family, let alone fret about his law practice. "You have to put it out of your head and worry about your mission," he says.
The Afghan war, Lee says, was unique: "The Taliban would shoot and run," he explains. "Most of the casualties we took were from land mines. The people who died in my battalion, the second before they died, they didn't know they were going to die.
"The soldiers we lost were my friends," he says. "They were my battle buddies. Anyone who's lost a friend, that's what it felt like."
Lee attributes the success of his litigation practice to his time spent overseas. "My military service really taught me to keep an eye on the mission," Lee says. "I think oftentimes in the practice of law it's natural to lock arms over pointless issues."
The military, he adds, also taught him about organization and teamwork. But he already knew something about being a good teammate. Growing up on a small farm outside of Bedford, Ind., Lee learned that everyone in the family had to pitch in. And he was a star quarterback and running back on football teams in high school and at DePauw University.
"Most everything I've done in my life has been more enjoyable when I've done it with someone else," Lee says. "I've always enjoyed team sports for the same reason: when we won, we were all happy together. When we lost, we were all sad together."
Between his junior and senior years at DePauw, Lee joined the Army Reserve Officer Training Corps, making his way through basic training and then airborne school. After graduating from DePauw in 1989 and during his first year at Indiana University's law school, he completed his ROTC stint.
Why did he join? "I wanted to be able to say to my kids and my grandkids that, like my father, I served my country," Lee says. "[War] didn't really enter my mind, at the time. I assumed that if the U.S. went to war, it would be an honor to go and serve." Ultimately, Lee served 18 years in the National Guard Reserves. He retired from the guard following his tour in Afghanistan.
Lee has found excitement in both his military and civilian careers––although, he says, "to be honest, civil trial work does not make my heart pound nearly as much as Afghanistan did."
The Afghanistan that Lee saw seldom made it into the newspapers at home, he says. "The stories you read here are very, very different from what we experienced there. The gratitude that most of the locals have, the sense of accomplishment … you see progress made every day."
Lee tells the story of a Pakistani refugee who owned a small hotel in Afghanistan. "On 9/11 he had a small TV in his office," Lee says. Watching television was, at the time, illegal, but the man was transfixed by the news of the burning World Trade Center. "He called his staff to watch with him, and they all prayed."
Lee later asked the man what he prayed about that day. "We prayed that it was the Taliban who did that," the man said, "because we knew that if it was the Taliban that did it, you would come and kill the Taliban. And we were right."
While in Afghanistan, Lee's unit founded the Afghanistan Relief Fund, which raises money to help refugees living in the country. Since coming home, Lee and company have passed their work onto the unit that replaced them.
When he came back to the United States, Lee brought along his Afghan translator and created the Afghan Education Fund to put him through Southern Indiana University. Lee is careful to protect the man's privacy, but reveals that he is about to enter basic training in the Army.
It's difficult to adjust to "normal" life when you've had a ringside seat to war. When he returned to Indiana bearing the Bronze Star––which he earned for helping lead his battalion through "some intense missions that were successful"––he also brought back the anxieties of the battlefield.
"My family had to adapt to me," Lee says. "It wasn't hard for me, it was hard for them. And for that, I'm sorry. And the people who work for me, they work so hard to make a good product, and I wasn't as easy to work with when I got back as I should have been, and I'm sorry for that."
Now, two years after coming back to Indiana, Lee feels he's making the adjustment. He's glad to be home, happy with his law practice. He talks about his experiences with his three sons––ages 9, 8 and 6––every day. For a leader and a team player, however, being away from his comrades is bittersweet.
"[My unit] is going to Iraq this spring, and I have this horrible feeling of guilt that I need to be there with my men," he says. "The experiences they'll have in Iraq will be intense, and I want to be there with them. Those experiences can't be matched here in the U.S."
Then he adds, "I hope they're not matched here in the U.S."
All in the Family
Stephen Arthur made more than superficial bonds as a Marine
"I was one of those strange people who grew up on John Wayne movies," says Stephen Arthur, co-managing partner at Harrison & Moberly in Indianapolis, explaining why he was inspired to serve his country. Arthur was 16 and a high school graduate when he first tried to enlist in the Marine Corps.
"You talk to people and they'll say I was in the Navy, I was in the Air Force, I was in the Army. If you ask someone who was in the Marines, they'll say I was a Marine," he says. "[You] buy into a sense of family and belonging."
Twenty-five years after he left the Corps––and 35 years after he was a kid trying to get in––Arthur still considers himself a Marine.
At 18, Arthur was finally allowed to join the Corps. He completed Officers' Candidate School at Quantico, Va., then deferred his active duty so he could attend law school at Indiana University, from which he graduated cum laude in 1979.
From there he went back to Virginia for basic school, where he graduated at the top of his class and was given his choice of plum assignments. Arthur decided to join the 2nd Marine Division at Camp Lejeune. "I went in as a lawyer," he says, "but I went to basic school, same training as infantry officers, guys who fly jets, everyone. It was very intense."
His specialty was JAG Corps. "I got all these cool opportunities to be a platoon leader, a recon leader, in addition to being a lawyer."
Even as a peacetime JAG, Arthur saw his share of soldiers breaking military law. One case that stuck with him involved a nonexistent hit man school. "A corporal convinced his buddy to help him kill this Marine," Arthur recalls. "He told him that he had connections with the mob back in New York, that [if the buddy killed the man,] he could go to hit man school while he was on leave and become a hit man."
The man killed the Marine, but never had a chance to pursue his hit man education––the co-conspirators were nabbed when a fellow Marine stole their truck, only to find that he was sharing his ride with the body of the murdered soldier.
In 1981, Ronald Reagan became president and the U.S. hostages in Iran were freed. For Arthur's 2nd Marine Division, these events defined their future direction. "There was a renewed patriotism," says Arthur. "The new commanding general [Alfred M. Grey, who eventually became commandant of the entire Corps] told us that we were preparing to go to war, and that we will be prepared to fight."
For Arthur, that fight never came. In 1983, torn between his loyalty to the Corps and his desire for a career in civil litigation, he finally accepted an offer from a law firm in Indianapolis and returned to civilian life.
Shortly afterward, the U.S. invaded Grenada. To Arthur, who was watching the news from home, the scene was surreal. "It was so weird," he says, "to know the names of people who were dying there. It really personalized it."
Today, in addition to his successful business litigation practice, Arthur lends a hand to the families of active-duty Marines overseas. "It's incumbent on the greater Marine family to look out for them," he says. With the backing of Harrison & Moberly, and the help of other Marines, Arthur serves on the board of the Marine Foundation of Central Indiana, which helps support soldiers' dependents. "If a wife's car breaks down, the refrigerator breaks, they can come to the foundation and we can help them out," he explains. "It is heartbreaking to meet Marines who have returned from war, severely wounded, knowing that their lives will be altered forever. It is rewarding to better the lives of these fine men and women."
Arthur also provides pro bono legal assistance to Marines, sends care packages to soldiers overseas and visits injured Marines in the veterans hospital.
"The Marine Corps was a defining experience in my life," says Arthur. "As a young man, I was exposed to the whole world." Just as important, he adds, "I learned the importance of the team, the organization, and how important it is to give that organization your best every day."
Judge Advocate Gentleman
Stephen Smith created the Air Force's first 401(k) plan and helps save baby elephants in his spare time
Stephen Smith just wants to make sure everybody ends up OK––you, me, his Air Force buddies, corporate employees, everyone.
Smith, a partner at Krieg DeVault in Indianapolis, spends his days creating and implementing ESOPs (Employee Stock Ownership Plans). It was not so long ago, however, that Smith split his time between his day job and the Air Force Reserves, where he instituted the Armed Forces' first 401(k) plan.
"My grandfather was a prominent labor organizer during the Depression," he explains, "and I was a member of the [painters'] union when I was in college and law school. My dad was a union carpenter, and I always received the employee's view of the world."
Smith went through law school at Indiana University on an ROTC scholarship, not a common move in the early 1970s. "[The military] wasn't popular at the time," he says, "but I thought it was the right thing to do and still do. I have no regrets."
Following graduation in 1975, he spent five years as an active-duty Air Force officer, and then 21 more in the Air Force Reserves. The entire time, he was a member of the JAG Corps.
"It was exactly like the TV show," he says dryly. "Every day was an adventure. The airmen are young, and they get into trouble. They are no end of amusing to me now. It's rare that an airman gets into a serious jam. They [merely] get drunk, don't show up on time, or don't obey an order. If I'd been a Marine, Army or Navy JAG, I might not have such a light attitude."
Later, Smith was assigned to the office of the Joint Chiefs of Staff under General Colin Powell. While there, Smith––after seeing how many Desert Storm veterans weren't getting retirement benefits––came up with the idea of developing a 401(k) plan for the military. "The military retirement system was good, but it didn't vest until 20 years," he says. Anyone falling short of the required 20 years of service got nothing.
Smith's proposal, which fortuitously coincided with an inquiry from the Clinton White House on the same subject, was implemented as an amendment to the Federal Thrift Savings Plan.
These days, retired from the Air Force Reserves, Smith stays busy with his ESOP practice, his two grown children and pro bono work for the Sheldrick Wildlife Trust (sheldrickwildlifetrust.org).
"They rescue orphaned baby elephants and rhinos," Smith explains. "They hand-rear them and then reintegrate them [into the wild.]" The trust has 60 elephants under its care, ranging in age from newborn to 11 years.
"We've raised over $1 million in three years," says Smith. "I have absolutely no free time, but I'm having fun, I promise you."
Other Featured Articles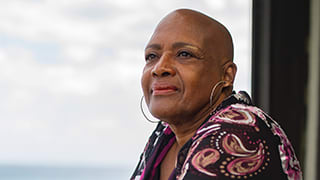 Second to None
To overcome racism, Elaine Johnson James' mother told her, she'd have to work harder than everybody else. She did. Featuring Elaine Johnson James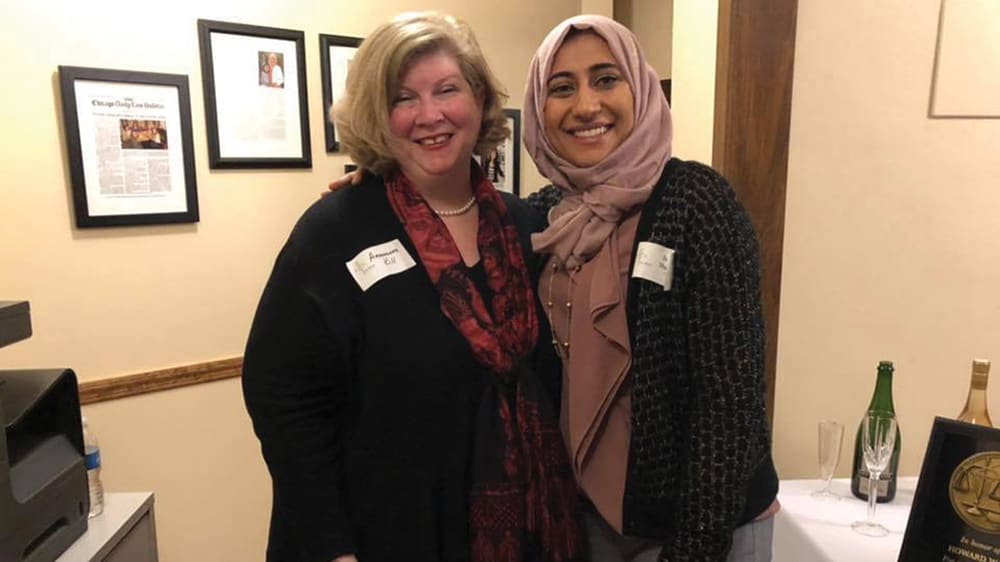 'This Is a Calling'
The many organizations where Annemarie Kill has volunteered Featuring Annemarie E. Kill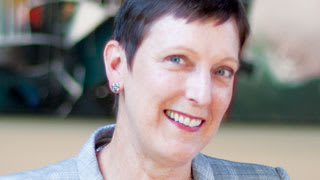 A Civil Defense
Don't underestimate the cordial Nancy Sheehan