Local Counsel with Andrea Ciobanu
The Indianapolis attorney tells us what's good in the neighborhood
Published in 2017 Indiana Super Lawyers magazine on February 15, 2017
Updated on October 3, 2019
Best place to take a client  –  Conrad Hotel or Columbia Club.
Favorite building  –  Indiana Statehouse. There is so much history there—it's an amazing place to visit and I learn something new every time.
Best restaurant  –  I like Seasons 52, but I also try to support locally owned restaurants, such as Late Harvest Kitchen and Café Patachou and Napolese. I love to take the kids to Trader's Point Creamery in the summer so they can pet the cows. 
Favorite historical fact about Indianapolis  –  It's the crossroads of America. It's nice to have that designation and know that we can have access to so much.
Favorite historical site  –  I love to take a carriage ride tour through downtown Indianapolis, which can take you through the War Memorial Museum, Indiana Statehouse, canal and so many other amazing sites.
Favorite historical resident  –  David Letterman. Where would we be without David Letterman? So proud to have him as a native Hoosier. 
Favorite city event  –  I can't choose one, but I love the Indianapolis Symphony, our local fundraisers, paddle boating and kayaking on the canal, and Handlebar is fun, too.
Favorite quote about Indianapolis  –  "It truly has been an honor to play in Indianapolis. I do love it here. I love the fans, and I will always enjoy having played for such a great team." —Peyton Manning
Favorite courthouse perk  –  I love seeing the clerks and friendly court staff. Court staff are underappreciated, but we really need them to operate.
Besides the people, favorite thing about your office  –  I love that it's my own office and we can do what we want. We work hard but we always have fun. We are family-friendly and bring our children here, including my own daughter when we need to. We have toys and play areas for children.
Favorite park  –  Indiana Central Canal if I'm downtown, or Eagle Creek if I am on the north side.
Best place for people watching  –  Indianapolis Children's Museum. It's great to see the kids light up and interact. 
Favorite local shop  –  As a business owner myself, I try to support local business owners. I love the City Market. 
Favorite pizza joint  –  Bazbeaux Pizza.
Favorite city sports moment  –  Super Bowl XLVI. There will never be such an amazing Super Bowl in our lifetime. I was so proud of our hardworking community.
Other Featured Articles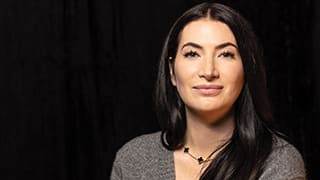 'A Fire in Her to Protect the Victim'
Why Natalie Weatherford only takes sex abuse cases Featuring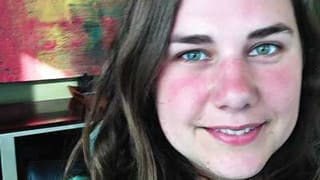 Good Behavior
Beth Hutchens' behavioral therapy background brings depth to her immigration practice Featuring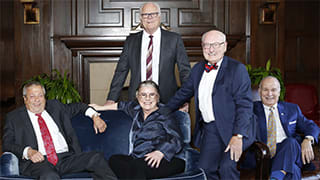 Law & Practice
Six pillars of the legal community look back on three decades of law Featuring , , , , ,