The Right Connections
How Notre Dame law student Alisa Finelli linked need with know-how
Published in 2014 Indiana Super Lawyers magazine on December 12, 2014
Updated on October 22, 2019
By the time Alisa Finelli enrolled at University of Notre Dame Law School in 2012, she'd already seen some of the country's best lawyers in action. She earned a degree in political science from Notre Dame in 2007, then worked in several roles at the U.S. Department of Justice in Washington, D.C., and eventually landed in the Office of Public Affairs where she worked with lawyers from the criminal division. 
"I was sitting in the press office and doing a spokesperson role," she says. "I was being exposed to some of the greatest lawyers and legal jobs in the country. And I realized I wanted to do what the lawyers were doing."
As a first-year law student, Finelli worked as a law clerk in the Justice Department's criminal division and participated in Notre Dame's Group Alternative Live-In Legal Education program, which exposes students to public-interest law opportunities. "I was pretty ignorant to how many people are out there representing themselves, or need a lawyer and can't afford one," she says. 
But as the semesters passed, she saw an unfulfilled need. While several legal clinics exist at the school and do good work, Finelli says, there wasn't much in the way of readily available volunteer legal work. "I know everyone wants to help others, be involved in the community and do real-world legal work," she says. "One of the hardest things is just to make it accessible."
She decided to tackle the problem. In July 2014, a professor put Finelli in touch with Mark J. Torma, executive director of the South Bend, Indiana-based Volunteer Lawyer Network (VLN), which facilitates free legal help for low-income residents of a six-county area by putting them in touch with local lawyers who donate their time. 
Finelli and Torma devised a program to train civic-minded Notre Dame law students to handle, among other tasks, intake—the time-consuming process of interviewing potential pro bono clients to figure out the type and extent of their legal needs. The overriding goal was simply to make it easy for students to get involved with VLN. 
So far, it's paid off. In the first semester of the program, it recruited and trained more than 15 students, who have contributed about 15 total hours of volunteer time each week. "Once we were able to set up the opportunity, there really was a great response," Finelli says. "[It] gives students great real-world experience, so there are a lot of great benefits to students, in addition to knowing they're helping their community."
All it took was someone to get the ball rolling.
"Alisa showed extraordinary initiative, as well as extraordinary concern for her fellow students, in taking the time to help create this student volunteer program with our office," Torma says. "We are so strapped for resources that I am not even full time. Without Alisa's help, I would not have been able to develop the program as quickly, nor would I have been able to as effectively promote it to the law students."
Finelli graduates in May and plans to join the Chicago office of Jenner & Block—a firm known for its pro bono record—but her Notre Dame program will likely live on long after she moves on. "Word has spread and more people are getting interested in it," she says. "VLN is willing to take on more volunteers and train more people, so I think it's something that can really grow in the future."
Other Featured Articles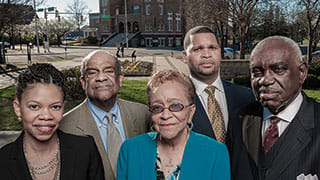 'We've Come a Rather Remarkable Way'
An oral history of civil rights and the African-American bar 60 years after Montgomery Featuring Kendall C. Dunson, G. Courtney French, Fred D. Gray, , Derrick A. Mills, Kenneth O. Simon, Stephanie Mays, Danielle Ward Mason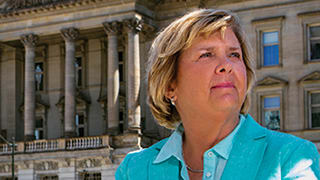 From the Ground Up
Kathleen Bogas has been part of employment discrimination cases since the foundation of the law Featuring Kathleen L. Bogas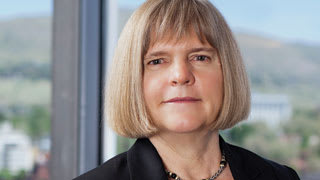 The Environmental Division
Denise Dragoo has been in the environmental practice since the regulation boom in the '70s Featuring Denise A. Dragoo