The Crisis at Hand
Stuart Knotts Skok's unique knowledge of divorces involving children with special needs
Published in 2017 Maryland Super Lawyers magazine on December 9, 2016
Updated on December 14, 2016
Family attorney Stuart Knotts Skok has a philosophy that most don't associate with high-powered lawyers: compromise. "Winning isn't always the best endgame," she says.
Skok came to this philosophy during her divorce. Much was at stake—specifically, the welfare of an 8-year-old son with Down syndrome and an 11-year-old daughter. 
"I was prepared to do whatever compromise in whatever way made the most sense, so that both of us landed in a good place for our kids," she says. 
Her divorce case mirrored those of a subset of her clients—parents of special-needs children. Skok says divorces that involve special-needs children require a different mindset, a way of thinking that is a world apart from hardball courtroom theatrics. Priorities reach well beyond who gets the sofa. 
"I started representing parents in cases with special needs after I had my son with Down syndrome," Skok says. "Before that, I had no experience in the parenting challenges unique to these families. Just like my practice changed when I had my first child; with those new perspectives, it changed again when I had my son."
Unlike a traditional divorce, the parenting plan for a child with special needs has to anticipate things like the negotiation of individualized education plans (IEP) or 504 plans with the child's school. "Which parent will lead this? How will [the parents] resolve disputes between themselves or with the school? How can they provide in terms of child support/alimony that does not inadvertently sacrifice state or county programs, and when does the 'primary' parent, if there is one, get that break from a caretaking role that can be challenging?" Skok says. "These parenting plans do not necessarily fit into the typical parenting schedules, like alternate weekends, because the day-to-day needs are unique."
A case that stands out for Skok was one of her first after becoming collaboratively trained in 2007. The parents had a daughter with an undiagnosed disability. Both parents hired attorneys who were collaboratively trained. "We heard their story and asked about the resources and options they had for their child," Skok says. "I had personal experience with preschools not suitable for my son and suggested that we focus first on the crisis at hand, helping their child, before addressing divorce." 
Skok helped find an education lawyer to help with school placement, a mental health professional, a medical specialist and a state-sponsored resource coordinator. 
"Then we addressed how the parents could separate and divorce," she says. "This was not a quick process but, in the end, we reached an agreement that made sense for everyone." 
So what can be done to ease divorce for families with special-needs children? 
"The procedures used by the family court could be improved," Skok says. "There is a one-size- fits-all system in place in the family division, and for good reason—to maintain consistency and predictability for a massive number of cases. But when special-needs children are involved, there is no special accommodation or resource that is provided to address those unique needs." 
Family law has moved away from hardball, and that's fine with Skok, who still goes to court when necessary. Mostly, though, it's a last resort. As she sees it, a case is successful when a divorcing couple comes to an agreement and both can move on in a good way. 
Sometimes, clients lose perspective. "They forget that they have perfectly healthy children who are loved by both parents. I try to help my clients focus on what they do have that's positive, and what they have to look forward to," Skok says. "You don't want to take everything from your spouse because they need to be a parent, too."
Other Featured Articles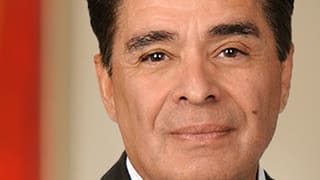 No Summit is Guaranteed
Joseph Chairez's pro bono work has helped immigrants, at-risk kids and Sherpas Featuring Joseph L. Chairez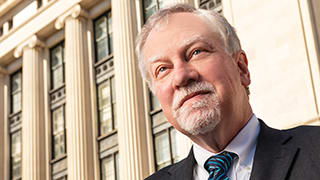 Choosing to Be Happy
How Steve Emmert found his niche Featuring L. Steven Emmert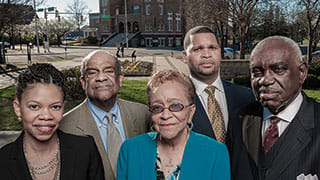 'We've Come a Rather Remarkable Way'
An oral history of civil rights and the African-American bar 60 years after Montgomery Featuring Kendall C. Dunson, G. Courtney French, Fred D. Gray, , Derrick A. Mills, Kenneth O. Simon, Stephanie Mays, Danielle Ward Mason