The Pit Bull
To Michele Nethercott, innocence is more than a project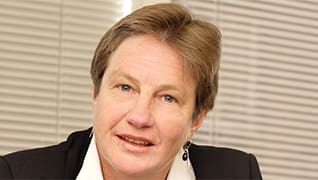 With her brown hair, blue eyes and easy smile, you'd never guess that Michele Nethercott of Maryland's Office of the Public Defender is known by current and former inmates in the Maryland prison system as a "steely-eyed pit bull." But ask around. Ask particularly those who owe their freedom to Nethercott and her staff. Then you'll hear stories about how she grabs onto a case and won't let go.
"She goes through a transition inside," says Gregory Jones, 54, for whom Nethercott helped win a new trial and ultimately freedom in 2003 after he spent nearly 20 years behind bars for a double murder. "She's real sweet everywhere else. Her employees love working for her. But she's aggressive in the courtroom. She goes after witnesses."
Does she ever. Nethercott's cross-examinations have, at times, left witnesses in tears. Her pretrial investigations often dig up enough ammunition that prosecutors won't call certain witnesses. Once, in her opening arguments during a retrial of a murder case, Nethercott told the jury that "by the time you hear everything [about the DNA evidence] … you would not trust these people with your dinner reservations."
It's all about DNA. In the early 1990s, when courts first began admitting analysis of DNA evidence, Nethercott, determined to become an expert in the area, took night courses in molecular biology and genetics at Johns Hopkins University. It paid off. In the years since, she's become well known for applying DNA in either new cases or in overturning decades-old wrongful convictions.
In 2000, when then-public defender Stephen Harris set up a special forensics unit, he put Nethercott in charge. Two years later, Harris created a special division called the Innocence Project, designed to identify and free those wrongly convicted using DNA and other evidence. He put Nethercott in charge of that, too.
"From the time I started as a public defender there has been this viewpoint that you're almost regarded as just a little bit crazy if you really entertain the prospect of your clients being innocent," Nethercott says. "I am certainly realistic enough, and I've been around long enough, that I'm not going to stand here and tell you that a good half of the people didn't do it."
But, she adds, "I've had the experience of representing demonstrably innocent people in my career. It adds to the pressure that you feel representing them. Lives can be completely ruined—and not just the lives of your client, but their family members, too."
Take Gregory Jones. At his original trial in 1985, an FBI scientist testified that, based on his analysis, it was his opinion that a hair recovered from Jones' pants matched that of a murder victim. Fast-forward to 2003. Under Nethercott's supervision of the Innocent Project, DNA testing found that the hair did not match the victim's DNA. Nethercott and co-counsel Suzanne Drouet, an assistant public defender for the Innocence Project, helped Jones obtain a new trial. At the 2005 retrial, the jury hung, 11 to 1, for acquittal. Rather than try his case again, Jones was offered a deal by the prosecution for time served. He maintains his innocence.
"She follows through till the end," says Cindy Boersma, a former administrator in the public defender's office who now serves as legislative director for the Maryland ACLU. "She's there until midnight. In every court procedure she pushes, pushes and pushes. If she gets 'no' for an answer, she'll go to the next hearing. If she gets 'no' for an answer there, she'll appeal. Or she'll simply attack the issue from a different perspective."
Jones adds: "She won't stop until she gets everything she needs."
Nethercott, 48, seems an unlikely fighter for underdogs in Maryland's prisons. She grew up in an upper-middle-class family in Hamilton, Ontario, a mid-sized city that was once a steel town: the Canadian Pittsburgh. Her father, William Nethercott, owned automobile dealerships and rental properties. "My father always wanted me to take over his business," Nethercott recalls. "Although he's proud of some of the things I've done, I don't think he quite understands what motivates me. He bemoans the fact that—in his mind—I have deliberately chosen not to make more money."
Her sensitivity to society's inequities, she says, comes from her mother, the former Doreen Richardson, whose family struggled financially and who had to work hard to become a nurse. "She was very in tune to that part of me that was always asking questions about things that seemed very unfair," Nethercott says. When Nethercott was 6, she and her family traveled by car through Mexico for a vacation. Concerned about what she saw, "I kept haranguing them about why there was so much poverty," she remembers.
She adds: "I was spoiled. I got to travel a lot. I had a private-school education. But at the same time my parents imposed a work ethic in me. I was supposed to contribute." To this day, she's reminded of her privileged upbringing every time she visits the families and homes of her clients—who have to meet economic-needs tests to qualify for representation—and she and her partner have tried to instill a sense of responsibility in their two adopted sons, Edwin, 21, and Devin, 19. "For of those to whom much is given," Nethercott quotes to them, "much is required."
Nethercott came south for Sarah Lawrence College, in Bronxville, N.Y., where she earned a B.A. in economics in 1980; then she went to Northeastern University School of Law in Boston, where she earned her J.D. in 1984. Northeastern's clinical focus, she says, helped convince her that she'd never be happy as a paper-pushing corporate attorney. She wanted trial work. Criminal cases interested her the most. She managed to serve six legal internships while earning her degree—including one with the Public Defender Service in Washington, D.C., and another, in Charlotte, N.C., at Chambers, Ferguson, Watt, Wallace & Adkins, under legendary civil rights lawyer Julius Chambers.
"I think to a large extent the civil rights revolution bypassed the criminal justice system," she says. "The whole issue of wrongful convictions does implicate what I would consider civil rights issues." Of the 220 post-conviction exonerations in the U.S. because of DNA evidence, more than half—135—were African Americans.
It was in school that Nethercott began working with prisoners. She represented the Prisoner Assistance Project in Boston in their complaint against the Massachusetts prison system regarding its use of segregation as a punitive measure. "I was so distracted by my anxiety level that I didn't realize I won until everyone started congratulating me," she says.
After spending a year clerking for Associate Judge Frank E. Schwelb in the District of Columbia Court of Appeals in 1985 and 1986, Nethercott became a staff attorney for the Legal Aid Bureau's Prisoner Assistance Project in Baltimore, representing prisoners in administrative hearings and challenging conditions of confinement. In 1988, she joined the Office of the Public Defender in Maryland, representing juveniles in delinquency proceedings and parents in abuse and neglect proceedings. Within nine months she was working death penalty cases. Then came the DNA classes.
Nethercott says that in learning about DNA, she also learned about scientific method. "When I took that perspective and looked at other forensic sciences—microscopic hair analysis and bite mark analysis—it became clear how lacking in any real scientific foundation they were … and the potential for the gross misuse of this in the legal system."
These days, in Nethercott's 16th-floor office in downtown Baltimore, there are files stacked up in piles on her desk, on the floor, in cardboard boxes and on windowsills. "It's ironic," she says, gesturing to her stacks while referencing her law school aversion to paper pushing. "I ultimately ended up doing a type of criminal litigation that, as you can see from looking around, generates a phenomenal amount of paper."
Her highest-profile case came in 2000. Like hundreds of other prisoners each year, Bernard Webster, after seeing Nethercott quoted in a newspaper article about DNA testing, wrote her a letter. "It was short and concise," she remembers: "I didn't commit this rape." Webster had already served almost 20 years of a 30-year sentence. Although eligible for parole, it was not granted because he was still fighting the charge. "If you're still saying you didn't do it, it's looked at as 'He's not rehabilitated,'" Nethercott says. "So by maintaining his innocence, he was sealing his own fate."
Nethercott got a copy of his trial transcript from 1984 and started reviewing it. Three eyewitnesses identified Webster in connection with the rape of a 47-year-old Towson woman. Prosecutors had a pair of pants they said Webster left at the scene. In the pants pocket: a set of keys that a police officer testified opened an apartment where Webster was staying. The case looked strong.
But the testimony of a prosecution serologist seemed odd and inconsistent with what the serologist's own testing records had shown. Nethercott did a little digging and discovered that the serologist had testified in another case after Webster had been convicted and had botched the testing—leading the state to drop her as a witness.
Even so, if the public defender's office had had an abundance of cases needing DNA testing, Webster might not have made the cut. But it didn't and he did.
Nethercott knew it was rare to find physical evidence from decades-old cases; either it was no longer available or hadn't been properly preserved to allow for DNA testing. This was initially true in Webster's case—the Baltimore County police said the evidence in the case no longer existed—but Nethercott kept digging. A reference number in a medical report in Webster's file led her to call the Greater Baltimore Medical Center, the hospital where the victim had been taken for treatment. When the hospital called back, she was stunned. Three slides from that nearly 20-year-old case were still in the center's pathology lab.
Nethercott got the slides and sent them out for DNA testing. She was stunned again, weeks later, when a colleague, Patrick Kent, called to tell her that the DNA test excluded Webster as the rapist.
"[Webster] wasn't surprised," she says. "He knew he wasn't the rapist." The state agreed to grant him a new trial. In the meantime, they ran the DNA results through the state's sex offender database of DNA samples and found a match with someone who was just out of prison for another rape conviction. "The other side of the wrongful conviction equation is not only that the defendant gets punished for something he didn't do," Nethercott says, "but that the real perpetrator is still out there."
Which is why on Nov. 7, 2002, after spending 20 years in prison, Webster walked free after a hearing in Baltimore County Circuit Court. Nethercott, and co-counsel Kent, were at his side.
Nethercott has since become a nationally recognized resource on not only DNA evidence, but the fallibility of other forensic evidence—from fingerprints to hair follicles and skin cells. As co-chair of the forensic evidence committee for the National Association of Criminal Defense Lawyers, she began challenging gunshot residue analysis in investigations. "As a ripple effect, the FBI convened to discuss the issue," she says, which led to the FBI's decision to drop the analysis of gunshot residue in its investigations.
In many police departments, once suspects are arrested and processed, they can be exposed to gunshot residue, which is easily transferable, Nethercott says. "[Then] the gunshot residue examiner comes into court and testifies that they found one or two microscopic particles, meaning that they fired a weapon," she adds. "They're making claims that have an inadequate scientific basis."
"Michele is better than almost anyone I know at handling what's on her plate while looking globally and systemically at issues like 'How can I improve things?'" says Allen Wolf, a 20-year colleague of Nethercott's in the public defender's office.
Indeed, over the years, Nethercott's work has often taken her to Annapolis to educate lawmakers about the injustices in the state criminal justice system. She's worked with Boersma, of the ACLU, on a series of legislative changes dealing with when the courts grant the defense access to DNA and how long state crime labs should keep physical evidence. Before the Innocence Project stepped in, there was no legislation mandating the preservation of evidence. Now, thanks to the Post Conviction DNA Testing Act, in rape and murder cases, law enforcement agencies must maintain evidence that could yield DNA test results as long as the convicted defendant is incarcerated.
While she says that DNA evidence is not the panacea everyone thinks it is, Nethercott says that it has "the capacity to give information that vastly exceeds other forensic technologies that have preceded it. … It's enabled us to shine a light on some of the very serious problems in the criminal justice system."
Gregory Jones and Bernard Webster would most likely agree.
Search attorney feature articles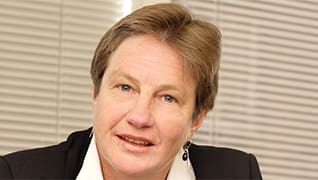 Helpful links
Other featured articles
Don Caminiti's recipe for courtroom success: humility, honesty, empathy
Greg Westfall repurposes photos into bold pops of color
Kentucky attorney Rob Bilott is a warrior in the battle against PFAS
View more articles featuring lawyers
Find top lawyers with confidence
The Super Lawyers patented selection process is peer influenced and research driven, selecting the top 5% of attorneys to the Super Lawyers lists each year. We know lawyers and make it easy to connect with them.
Find a lawyer near you