In the Strike Zone
James Cavanaugh's trial by fire at Hormel
Published in Corporate Counsel Edition® - May 2009 magazine on April 10, 2009
Updated on June 11, 2009
James Cavanaugh's corner office in the single-story headquarters of Hormel Foods—based in Austin, Minn., a small city on the Southeastern tip of the state—sits past a maze of 1980s-era cubicles that leave a visitor with the impression that not much changes around here. It's precisely that stability that attracted Cavanaugh to the company in 1982.
As one of six in-house attorneys at Hormel, Cavanaugh began his job thinking he would focus on tax and pension matters. Six months after he started, however, a senior attorney who was a labor and employment specialist left the company.
"The general counsel at the time asked me if I had ever done a labor arbitration and I said, 'What's a labor arbitration?' He said, 'You've got one in two weeks.' It was a turning point in my career," says Cavanaugh.
That's an understatement.
In August 1985, Hormel workers went on strike. Products were boycotted and families and friendships were torn apart, leaving scars that remain today. The strike was chronicled years later in Barbara Kopple's Oscar-winning documentary American Dream.
"In 1984, we saw everything on the horizon and we were gearing up, doing the things that you do in terms of due diligence prior to an event that you try to stop, but can't," Cavanaugh says. "In a year and a half, I experienced elements in this arena that some labor attorneys don't get in 20 or 25 years."
After six months, a significant number of replacement workers crossed the picket line along with some who had been picketing. In January 1986, Gov. Rudy Perpich called in the National Guard to protect replacement workers. Within the year, the national union ousted the local union leadership and ended the strike.
"It was a very difficult time for our community and a very difficult time for our employees," Cavanaugh says. "That was an aberration in Hormel's long history of having a really solid relationship with our union.
"At the time, we were putting in really long hours. I went from one mini-crisis to the next, but I learned a tremendous amount about labor and employment law in a very concentrated time."
Cavanaugh credits his early bosses and mentors at Hormel for "seeing something in my character or personality that they thought might work." Amazingly, even as Hormel grew during the past two and a half decades into an international conglomerate, reporting $6.8 billion in sales last year, the company continued to make do with six in-house attorneys (adding a seventh only recently) and four paralegals. "By anybody's standards, that's a small department," says Cavanaugh.
Hormel attorneys work on everything from mergers and acquisitions to real estate transactions, vendor contracts, food law, SEC, antitrust and patent cases, and, of course, labor law and workers' compensation.
Besides heading the legal team, Cavanaugh serves as the company's senior vice president of external affairs, which means being involved in public relations and strategic business planning. Hormel's worldwide reach keeps him on his toes. "We live in a small town, but our practice is international," he says. "I know I can find the level of education and experience for a position; what I need to make sure of is that the person who comes here is going to fit into the culture we've created. I'd rather find the right personality and train for special needs."
Part of that culture is hard work. "I was the son of a man who worked through the Depression. It was inculcated in me from the time I could read that you needed to work hard," he says. "You didn't have to like your job, and if you didn't, that was tough because you had a job."
Other Featured Articles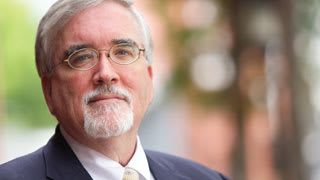 Great Privilege, Great Responsibility
Litigator and deacon Christopher Malone is committed to using the law to do good works Featuring Christopher M. Malone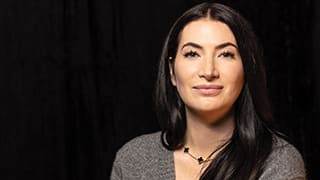 'A Fire in Her to Protect the Victim'
Why Natalie Weatherford only takes sex abuse cases Featuring Natalie Weatherford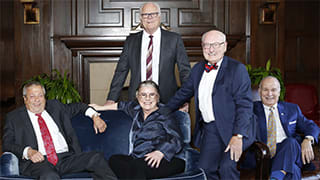 Law & Practice
Six pillars of the legal community look back on three decades of law Featuring Nancy Zalusky Berg, Michael V. Ciresi, Joseph S. Friedberg, Earl P. Gray, Kathleen M. Newman, Lewis A. Remele, Jr.