Providing Closure
Employment attorney Nicholas May protected sheriff's department vets from retaliation
Published in 2010 Minnesota Rising Stars magazine on January 1, 2010
Updated on June 20, 2019
When clients hire Nicholas May, they are generally going through an enormously difficult transition. They may have been sexually harassed, fired because of their age or retaliated against as a whistleblower. Though these cases can be long and involved, May takes pride in helping clients fight for their rights. 
"A lot of people's image and self-identity is wrapped up in what they do for a living. When they are terminated wrongfully, that can really shatter their self-esteem and self-confidence," says May. "Part of what I do is help them get some closure and move on." 
A partner at Fabian May & Anderson in Minneapolis, May mainly focuses on employment litigation. He also does employee contract work, business litigation and civil rights and First Amendment cases.
Recently May represented Lt. John H. Moore and Sgt. Joyce Shockency, both 20-plus-year veterans of the Ramsey County Sheriff's Department. They claimed that they faced retaliation after Moore ran against Sheriff Bob Fletcher in 2002 and lost; Shockency had vocally supported Moore. Together they sued Fletcher and Ramsey County in federal court. The county settled in 2008 for a total of $750,000 after the 8th Circuit upheld the judge's denial of summary judgment. 
"That was a hard-fought case where we took 30 to 40 depositions and it went on for almost four years," says May. "They faced numerous acts of retaliation for exercising their First Amendment rights. Their lives were invested in their jobs, so it was devastating for them."
May serves as a volunteer mediator for the Minnesota Department of Human Rights and offers pro bono legal advice to families at the Chrysalis Center in Minneapolis. He also plays guitar and drums in a rock band that also includes three Catholic-school teachers—"probably the most uncool band in the Twin Cities."
Other Featured Articles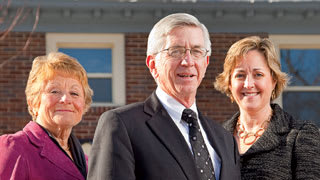 Family Law
After following in the footsteps of her parents, Ann and Ed, Kathleen DeLaney now leads the way Featuring Ann M. DeLaney, Kathleen A. DeLaney,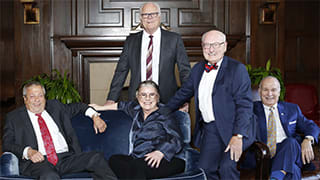 Law & Practice
Six pillars of the legal community look back on three decades of law Featuring Nancy Zalusky Berg, Michael V. Ciresi, Joseph S. Friedberg, Earl P. Gray, Kathleen M. Newman, Lewis A. Remele, Jr.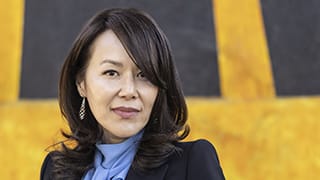 Serving the Underserved
Julia Yoo represents the female prisoners and others society has written off  Featuring Julia Yoo