The Change of Heart of Don Nichols
For years he was a leading DWI defense lawyer but suddenly stopped to handle employment class actions
Published in 2010 Minnesota Super Lawyers magazine on July 14, 2010
Updated on May 28, 2019
Simply put, he got sick of it.
Fifteen years ago, Minneapolis attorney Don Nichols was among the nation's top DWI lawyers. A former engineering student, he had successfully crusaded against faulty intoxilyzer machines used in DWI arrests. He had won perhaps 1,500 DWI cases and was making good money. He had written books and chaired national conventions devoted to the subject. Within lawyerly circles nationally, he was known as "the DWI guy."
But something wasn't sitting right. Things came to a head when a client who got busted after drunkenly backing her car into a building became infuriated because Nichols hadn't gotten her off completely. "You don't back into a building and pull away from it," he says, shaking his head. "I just don't think that is realistic."
The incident provoked a personal career inventory, and Nichols didn't like what he found. A blue-collar cop's kid from central Florida, Nichols came home from Vietnam in the late 1960s and became a lawyer because he wanted to make a difference. And defending drunks—an honorable pursuit, he contends—was no longer the ticket.
"It seemed like every Monday morning was the same—I was driving out to some municipal courthouse somewhere out in the suburbs asking some judge to let my client out of jail or reduce bail or whatever," Nichol says. "It just was losing its pizzazz." Particularly dispiriting, he says, were the repeat offenders who just didn't seem to get the message that drinking and driving is unacceptable.
Getting out of the practice was easier said than done, however. Nichols was typecast. Even though he had racked up impressive victories in employment law cases—a field much nearer to his heart—few knew about them. To the world, he was Mr. DWI.
The only way out, he decided, was to make a public splash. In 1995, he stood before a national seminar of DWI attorneys—where he was then serving as chair—and announced to everyone that he was going cold turkey. "I flat-out announced that I was done," he says. "And I stuck to it. I never took another DWI case after that day."
Not for lack of opportunity. The calls didn't begin to taper off for the first five years. Even today, a decade and a half later, he still gets calls for help from DWI defendants who remember him: "In the last year I've probably gotten two or three calls," he says.
But DWI is not his game anymore. Nichols, 66, has transformed his practice and that of Nichols Kaster, his partner, into an employment law specialty shop. When he was interviewed in mid-March in his offices on the 46th floor of the IDS Center, the firm's 23 attorneys had 64 open class action lawsuits going. In 2009, it settled cases totaling more than $70 million. One of those—a class action suit against a now-defunct national bank that sought overtime pay for a group of loan consultants—yielded a $38 million settlement.
"That was really a hard-fought case," Nichols says. "I traveled all over the United States for that thing. I worked really, really hard on that case. I was on the plane and I'm sure I flew close to 100,000 miles. I had a lot invested in it."
Having a lot invested in a case is sort of a running theme for Nichols. Because of the nature of class action lawsuits, he says, the law firm must finance all costs up front and hope it gets reimbursed, and—even better—turns a profit after winning the case. "The investment you make in class action just in costs is a little over $1 million on some of these things," he says.
The whole approach requires a riverboat gambler mentality that is belied by Nichols' amiably low-key demeanor. But as he tells it, more than once he has stood on the brink of ruin because of the cases he has opted to pursue. One of the first big class action cases he ever took on was Casas v. Conseco Finance Corp., in which Minnesota's U.S. District Court ultimately ruled in 2002 that loan officers were not covered by overtime pay exemptions.
"We eventually won summary judgment, but we had taken well over 100 depositions in that case," he says. "By the time I got into that I had mortgaged my house and my cabin, and taken all the money I had pretty much out of my retirement account. When you take 120 depositions across the United States and pay for the transcripts and pay for nights in hotels, you're talking an awful lot of money."
Instead Nichols made himself a wealthy man. He credits his doggedness. "You really have to have staying power to do a class action because there is hardly a defense firm in town that hasn't figured out that they can bankrupt a lot of lawyers," he says. "They can put you under or put you at an incredible disadvantage. You're sometimes talking about a company's entire welfare, their entire way of doing business, and they will fight you for a long time for that."
Mike Ciresi, the noted Minneapolis trial attorney and former U.S. Senate candidate who graduated with Nichols from the University of Minnesota Law School in 1971, has followed Nichols' career for four decades. Ciresi says that Nichols' propensity for taking chances is not so much about the adrenaline rush of risk as it is about taking on big, judicious causes. In cases like that, Ciresi says, high-stakes risk is a given.
"That's what you do as a lawyer," Ciresi says. "You put yourself at risk on behalf of your clients. That's why you take causes on; there are no sure things. I think today that the law is probably the branch of government where individuals can have the most effect on society. You have to take chances to do that."
Rolling the dice, of course, sometimes means losing, and Nichols has lost plenty. One example occurred in 2005, when Jarvis C. Jones, an African-American attorney, sued St. Paul Companies Inc., claiming that he was fired from his executive position in the company because of his race. The company countered that it had fired Jones—who had served as president of Minnesota's State Bar Association from 2001 to 2002—because of poor judgment and fiscal irresponsibility.
It was a disappointing loss, Nichols says. "I gave it everything I had," he says. "I worked on that thing for three or four months and I had a lot into it. I don't remember how much it cost, but I know I had $1 million in time in it." But he takes defeat in stride. In fact, Nichols considers losing to be as valuable in its way as winning. He is "always amazed," he says, at lawyers who say they have never lost a case. He wonders if they are perhaps playing it too safe.
"I remember speaking to some young lawyers at one point and saying, 'If you haven't lost 10 jury trials, I'm not sure I consider you to be a real trial lawyer,'" he says. "The losses—that's where your mettle gets tested, that's where you find out if you're a lawyer."
Adds Nichols, "I hope I haven't lost my last case. I hope I have enough fire in the belly to try a few more."
Apparently he does, because Nichols is undertaking to transform his practice yet again. He is in the process of hiring a group of new attorneys to tackle consumer fraud cases. The first one has already been filed, and is pending.
"It's a case where mortgage companies are requiring people to have insurance on loans where they shouldn't require them to have insurance," he says, "and there are many, many others that we are looking at."
Nichols Kaster has represented more than 100,000 clients through the years—and he wants more. He plans to give up his job as an attorney in about five years, but before he does, he wants Nichols Kaster to have represented half a million clients in a whirlwind of ever-larger class action suits.
"I think I can, and I think I will," he says. "We've got an amazing system here. The advantage of representing 100,000 people is that we can sue almost any defendant, anywhere at any time. And we have cases where we have conceived of lawsuits, found our plaintiffs and sued it out in 24 hours. We have lawyers in every major populous state. We have relationships in virtually every state. We have an office in California and an office here. We can bring a lawsuit awfully fast."
For Nichols, it boils down to the classic proposition—defending the little guy against the big guy. It's a trait he says he inherited from his father, a cop in the Deep South during the Jim Crow era.
"Southern cops are always portrayed as such jerks," he says, "and frankly most of them were. But my father was by far an exception. He took tremendous risks to protect and was highly respected by the African-American community. He really took personal risks to defend them fairly.
"I hope that's what I've done a little bit, too, along the way, on a smaller scale," he says.
Other Featured Articles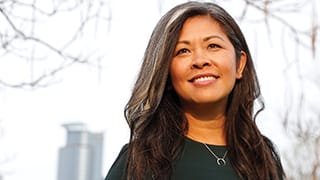 'You're Not Gonna Wear Us Down'
Employment litigator Rachhana Srey rises to every challenge Featuring Rachhana T. Srey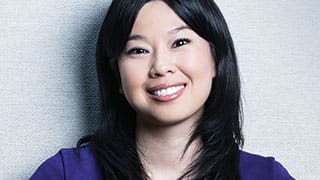 The Immigrant's Story
Christy Han Mohan has one, and she says it's the key to immigration law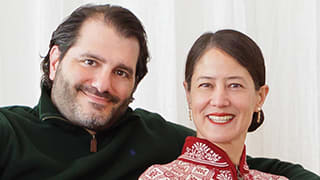 Family First
Between Suzie's estate planning practice, Jay's DUI defense shop, and three kids, keeping up with the Tiftickjians is no easy task Featuring Suzie Tiftickjian, Jay Tiftickjian