In the Footsteps of Big John
Cousins Steven Jr. and John S. Farese carry on a family tradition
Published in 2009 Mid-South Rising Stars magazine

on November 9, 2009
Steven Jr. and John S. Farese have each other's backs.
"John helped me with the first divorce case I ever tried," says Steven. "It was important to have somebody looking over my shoulder because of the chaos and emotions involved. I'm not sure I could have handled the case without John."
The cousins make up two-fifths of the Fareses in Ashland, Mississippi's Farese, Farese & Farese, which their grandfather, the late "Big John" Farese, founded in 1939.
"That's one of the advantages our firm has," says Steven, 40, who practices criminal defense law. "It's easier to trust your family when you're involved in trials, and you're able to rely on them to help you."
John, 37, who handles civil cases, agrees. "It's common practice that I may have a crossover with a client into a criminal case, and vice versa," he says. "And it's nice that we're able to deal with all the issues a client may have in-house."
The cousins benefited from some early legal lessons from Big John. "I remember a time when we were probably around 10 years old, and we wanted to spend the night at our grandfather's house," says Steven. "Our parents weren't too keen on it, but Granddaddy sat us down at the living room table and said, 'I'll tell you what we're going to do. Y'all are going to present your case as to why you think you should be able to spend the night here.' He wanted to see the kind of arguments we'd be able to put up even as kids."
Having grown up speaking the language of law, it was no surprise when Steven and John decided to attend law school. Before enrolling at Mississippi College School of Law, both had the opportunity to work in their grandfather's firm, where they learned how Big John became a legend in law and politics––despite being "a Yankee and a Catholic," as his political rivals put it.
"In order to practice law, you have to have compassion," Steven says.
That philosophy, when multiplied by five, makes for good business. "Clients know that if they've got one Farese," Steven says, "they've got all of us."
Other Featured Articles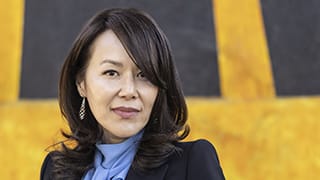 Serving the Underserved
Julia Yoo represents the female prisoners and others society has written off  Featuring Julia Yoo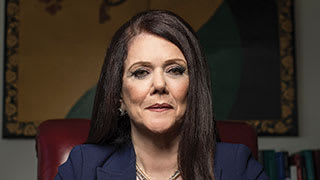 Unwinnable
Kathleen Zellner lives for impossible cases, including Steven Avery's Featuring Kathleen T. Zellner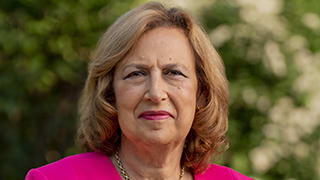 Reality? Check.
Alisse C. Camazine tells clients the truth—over and over again Featuring Alisse C. Camazine