Handing in Her Press Pass
How Carey Matovich's early career as a journalist led her to law
Published in 2010 Mountain States Super Lawyers magazine on June 17, 2010
Updated on June 21, 2010
In the late 1970s, as a young journalist in Billings, Carey Matovich attended back-to-back murder trials, calling in her stories to The Associated Press as a stringer. One trial involved the murder of a young store clerk; another, the murder of a young woman who was lured to the side of a rural highway by two men who claimed they had car trouble.
It was in these moments that the recent college graduate decided she was destined to be on the other side of courtroom. "It seemed like every story that I thought to be of consequence and that might affect the greater part of society had a legal connection," she says.
Nearly 30 years later, the Matovich, Keller & Murphy attorney found herself trying a case against the AP, representing the Montana Department of Corrections. Four female employees had been charged with sexual misconduct with a male inmate, and the news agency was pressing for copies of the investigation documents. "In Montana we have a very strong constitutional right to know," she says. "We also have a very strong constitutional right to privacy. Those rights collide."
That collision interested her far more than the fact that she was going up against her former employer. "Finding a legal solution when those [constitutional] rights are in conflict is something that I find important and interesting," Matovich says.
Last September the court ruled against her client. The individuals were public employees, so the documents were public documents. "We thought there was a strong privacy concern," she says, "but it was a decision that we couldn't make."
Matovich, who grew up on a cattle ranch in eastern Montana, launched her career at Holland & Hart in 1981. Her first case was an employment discrimination matter; now it's her forté, alongside insurance matters. One of her primary clients is Safeco (now part of Liberty Mutual), for which she handles all manner of bad faith, company defense and class action suits.
While she relishes the energy of the courtroom, many of her cases settle. "Trials have decreased steadily in my 29 years of practice," she says. "Some folks are afraid of what a jury of strangers might do. Lawyers have also become more sophisticated in analyzing cases and helping clients understand what potential jury verdicts might be. The [court] system now encourages settlement and mediation."
It's a trend that Matovich has embraced: she spends about 15 percent of her time mediating employment and personal injury disputes. "You have to look at both the strengths and weaknesses of both sides—discuss what's good about their case," she says. "It's probably helpful for my trial practice because it informs me to see the weakness on my side."
What she learns, she passes on to law students at the University of Montana, whom she directs during a week-long mock trial boot camp every year. "It seems like we have clumsy and self-conscious 'newbies' on day one, but by day five, they are competent and capable of handling a trial on their own," she says. "[It's] heartening to see the enthusiasm and the intelligence, and to know that these young lawyers will be better lawyers in the future than perhaps many of us seasoned attorneys."
Other Featured Articles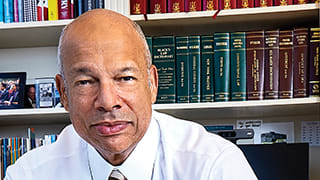 The Public Service Call
Jeh Johnson keeps giving back to his country Featuring Jeh C. Johnson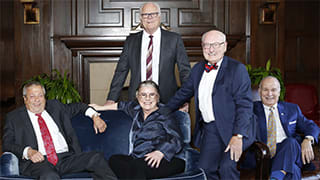 Law & Practice
Six pillars of the legal community look back on three decades of law Featuring Nancy Zalusky Berg, Michael V. Ciresi, Joseph S. Friedberg, Earl P. Gray, Kathleen M. Newman, Lewis A. Remele, Jr.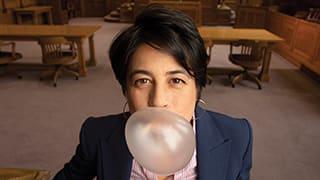 'The Legacy We Leave'
IP attorney Julia Markley on Portland creativity and the two affinity Bars she helped found Featuring Julia E. Markley