The Compassion of Brownrigg
When Nebraska lawyers need help, they turn to John Brownrigg
Published in 2007 Great Plains Super Lawyers magazine on October 1, 2007
Updated on March 3, 2016
John Brownrigg has never second-guessed his decision to go into law. "I'm proud of my profession, and frankly we owe something to it," the Omaha-based Erickson & Sederstrom attorney says. For him, that meant volunteerism. While serving as president of the Nebraska State Bar association from 1992 to 1993, he realized there was an important way he could give back.
"There are members of the profession who struggle with chemical dependence and mental health issues that prevent them from doing their job competently," Brownrigg says. "I started to look at how other bars in the country addressed this situation."
With Brownrigg's help, the Nebraska State Bar Association created the Nebraska Lawyers Assistance Program (NLAP) to help lawyers who had "disorders which may impair their ability to perform in a competent and professional manner," including chemical dependency, stress and depression. The NLAP provides access to interventions, referral services, peer support groups and educational services for lawyers, judges, and law students, all—stresses Brownrigg—in a manner as confidential as the attorney-client privilege.
It is a real service that addresses a very real problem within the law profession. According to the NLAP, as many as 50 to 70 percent of attorneys who appear before the bar have a chemical dependency issue. In many cases, "pride, shame, and a host of other issues" keep lawyers from seeking help.
"It is important that professionals can work without being impaired and endangering their client," says Brownrigg. "[The NLAP] is confidential, it's effective, it's there if professionals need it."
Other Featured Articles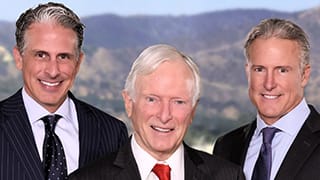 McNicholas & McNicholas & McNicholas
A father, two sons, and letting Rodman be Rodman Featuring Matthew S. McNicholas, Patrick McNicholas, John P. McNicholas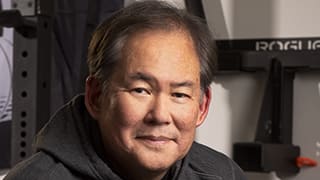 Heavylifting
Russell Aoki has built a reputation for taming terabytes—and set a record in deadlift Featuring Russell M. Aoki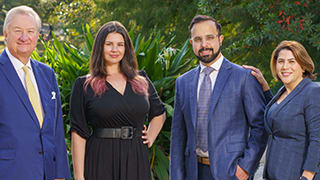 New Frontier
Four immigrant attorneys talk about their paths to law Featuring Erzsebet Pifko, George J. Fowler, III, , Pablo Isaza